Simple Data Pipelines
& Transformations
Easily build & manage flexible
Data Pipelines in minutes
Drag & drop no-code data pipelines
220+ out-of-the-box data transformations
Unify your reporting for deep customer insights
Always completely local customer support
Your Free ETL Trial Meeting
Schedule a quick meeting with one of our product experts to discuss your data goals and get the trial tailored to meet your needs.
What Our ETL & Reverse ETL
Customers Say...
"No Code ETL Jobs and Data transformations
It's solving problems to integrate systems easily and there is no separate documentation needed as it's already very well built on the UI"

"Using Integrate.io has been a really good experience. The extremely user-friendly UI lets us create data pipelines without coding."

"Agile data pipelines that can integrate with any source! Very fast to implement and connect ETL & Reverse ETL to and from any API or datasource."
We're committed to delivering the best support in the industry
See our latest support metrics
92%
Customer Satisfaction Score
2m
Average First Response
51m
Average Time to Resolution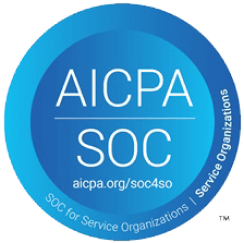 Ultimate Data Security
Simplified Regulatory Compliance
The security of your data is always our #1 priority. Implement your data strategies while adhering to stringent data security laws and best practices with support from our professional CISSP & Cybersecurity-certified team.