The Unified Stack For

Modern Data Teams
The no-code data pipeline platform
for your entire data journey
No-Code Data Pipelines
For Data Teams & Line of Business Users
The only complete set of
ETL tools
& connectors for easily building and managing clean, secure data pipelines that drive better decision making
One Platform To
Support Your Entire Data Journey
Upgrade Your
Decision Making

Centralize your data for
a single source of
reporting insights

Operationalize
Your Data

Get the right data
into your most
important systems

Power Your
Data Products

Create data-based
internal & external
facing applications

Future-Proof Your
Data Journey

Scale to meet any
challenge with a
complete data platform
Connect 150+
Data Sources & Destinations
Finally use data from everywhere in
your ecosystem. All through the only
unified no-code data integration
platform on the market.
Get Your Data. Use Your Data.
Grow Your Revenue.
FIND YOUR CONNECTORS
The
Integrate.io Platform
Is For…
Turbo Boost

Data Team Outcomes

"We use Integrate for ETL & Reverse ETL. It's very fast to implement and connect to and from anyAPI or datasource."

Drive Growth With

A 360° Customer View

"Having spent years working at Salesforce, I'm well acquainted with the Salesforce integration space. Integrate.io's platform is the perfect option for RevOps teams that need an easy to use but powerful Salesforce integration solution!"

Empower business teams

to own their data pipelines

"Allows us to move data with ease and support has been awesome! Connects our different data stores, combines and manipulates the data so we can gain useful insights while removing all the excel work. "

Solve Marketing Attribution,

Get Deep GTM Insights

"Integrate.io is solving my marketing attribution issues. I'm able to tell the story now of how marketing contributed to company goals using data-based information. That is a big deal."
Evolve Your
Data Stack
The industry's first truly unified low-code data warehouse integration platform with hundreds of connectors. One login, one invoice, insane support, and total flexibility to evolve with you.
Truly Uncommon
Customer Support
We ensure your team's success by partnering with you from day one to truly understand your needs & desired outcomes. Our only goal... is to help you overachieve on yours.
Best Customer Service Ever!
"They have been the best customer service team I have ever worked with from any outside vendor."
- Matthew P., Analytics Manager
We're committed to delivering the best support in the industry
See our latest support metrics
92%
Customer Satisfaction Score
2m
Average First Response
51m
Average Time to Resolution
Unsilo, Then Use
All Your Data
Optimize CAC, grow basket size, and increase repeat buying habits by consolidating data from all sources to build look-a-like ad audiences and a powerful recommendation engine.
Multiply Your
Data Team Outcomes
Maximize your data team's output with all of the simple, powerful tools & connectors you'll ever need in one low-code platform. Empower any size data team to deliver on time & under budget.
TRY IT FREE FOR 14 DAYS
Boost Project
Time-To-Market
Get deep customer insights to constantly optimize and sharpen your go-to-markets by fully operationalizing your data in days not months, regardless of company or team size.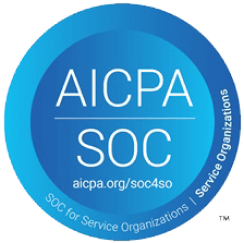 Ultimate Data Security
Simplified Regulatory Compliance
The security of your data is always our #1 priority. Implement your data strategies while adhering to stringent data security laws and best practices with support from our professional CISSP & Cybersecurity-certified team.
What Our
Customers Say...
"The Integrate.io Platform is a great ETL & Data Transformation Solution! Connecting Salesforce, Hubspot, Google Analytics, Facebook Ads, etc... has never been easier."

Awesome ELT Tool
No code tool, easy to set up/use, nice schedules, price balance!

Best Customer Service Ever!
They have been the best customer service team I have ever worked with from an outside vendor. Always very responsive, and go above and beyond to resolve issues or instruct on the product.
The Evolved Stack

for Tomorrow's Leaders
Connect with us about using our no-code pipeline platform for your entire data journey