Integrate.io for
Data Ingestion
Ingest data from any source using Integrate.io's wide array of connectors and ingestion methods.
START YOUR FREE TRIAL
No credit card • Full Trial for 14-Days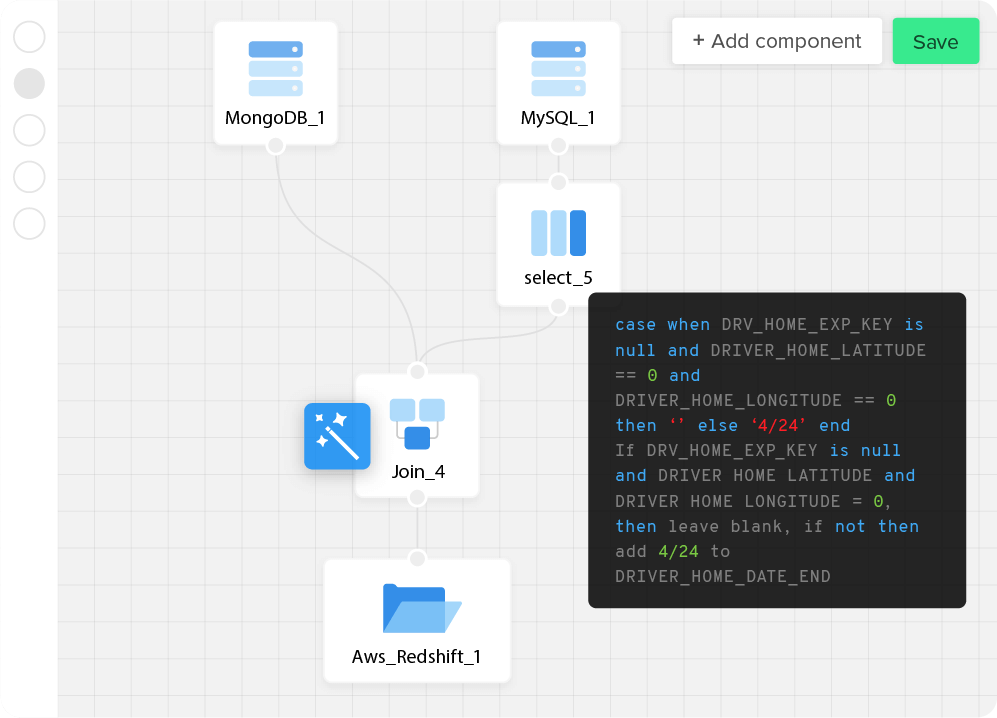 Unlimited
Capabilities
Bring together data from over 200 data sources and destinations, on the public cloud, private cloud, or on-premise infrastructure. Then transform and cleanse the data before sending it to your data destination.

Integrate.io lets you work from an automated, low-code interface. For advanced data transformations, use our built-in Python editor for advanced coding. Build simple, automated packages or handle millions of records per minute without latency.
Common Integrations
Salesforce
Hubspot
Facebook Ads
Google Adwords
Before Integrate.io... every Monday, our consultant was spending 3 ½ hours to manually do the reporting. It was insane. With Integrate.io, any analysis I want to do is just instant. It's like a little miracle every day.
Short
Learning Curve
On-boarding a new tool to your team can take over a month to implement. Get data pipelines set up in hours with streamlined no-code and low-code implementation. Get your whole team fully implemented within the first week.

There's nothing worse than a broken integration. Integrate.io's pipelines will save you blood, sweat, and tears while also giving you total peace of mind. Create a more efficient data pipeline with Integrate.io.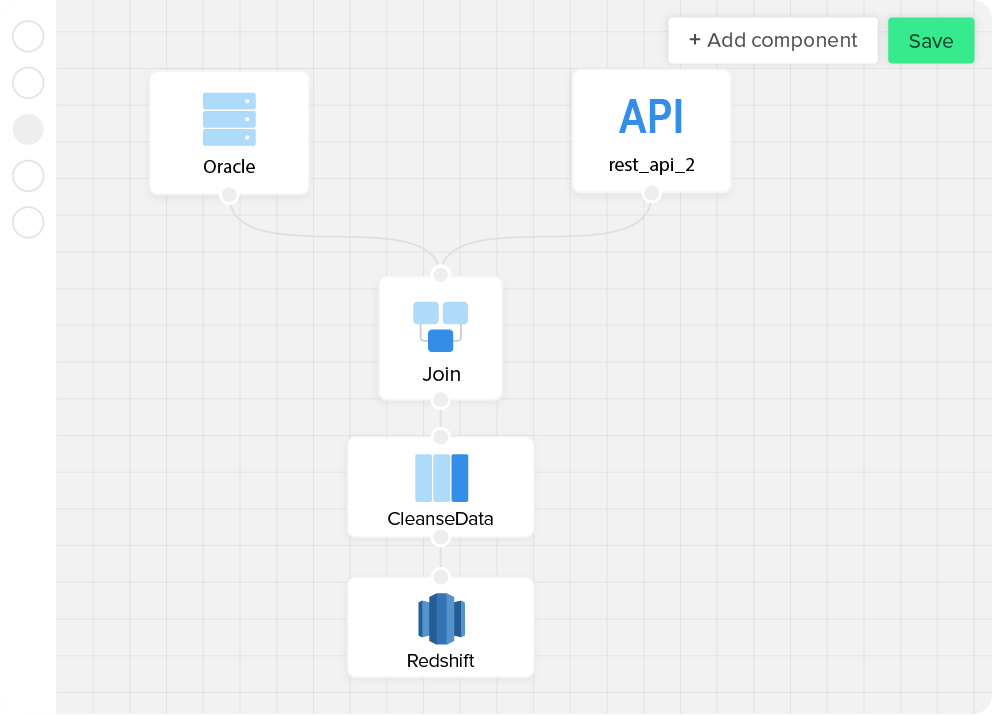 Data
Migrations
Connections to

Legacy Systems

Migrate to the cloud and connect to on-premise, legacy systems to have both systems and architectures in sync while you migrate, and then make the cut-off once you go completely to the cloud.

Ensure your data is secure during the data ingestion process with Integrate.io's security features and compliance. Safely monitor all your future changes automatically with Change Data Capture.
With Integrate.io, everything is seamless and flexible. You actually enjoy doing data migration. In the past, it was a nightmare, and now you want to push data all the time, and it's very cool.
Establish and
Maintain APIs
Maintain other

Source APIs

Maintaining APIs can be costly and time-consuming. We simplify the process by having API management on the Integrate.io platform and providing connectors to over 100 applications to make working with APIs simple and straightforward.

Use Integrate.io's API to easily integrate Integrate.io with your existing systems, including your monitoring, scheduling, and ops.
What sold us on Integrate.io was your ability to keep the API's updated and in sync. We don't have to keep updating things on our end every time Google makes a change. The pipe doesn't break when using Integrate.io.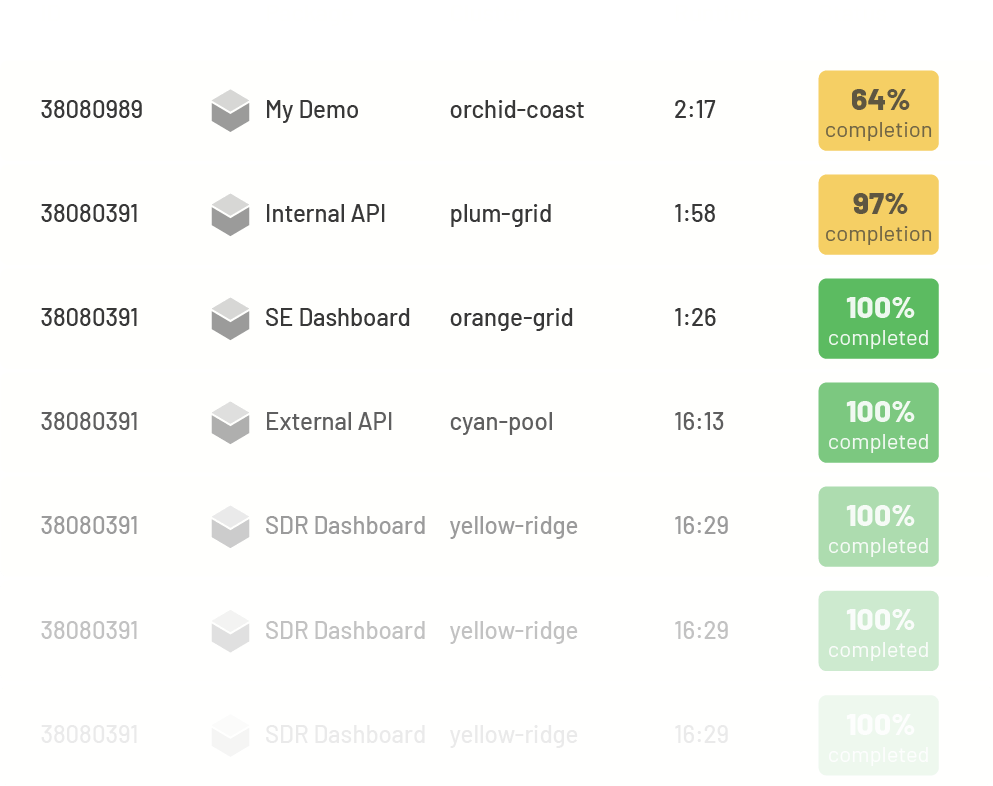 The Unified Stack

for Modern Data Teams
Save time ingesting your data with data with our automated, scalable, securETL platform.