The Fastest Data
Replication available
Unify your data every 60-seconds for a single source of reporting truth
Easy data warehouse replication
For deep insights
Automate Data Pipelines
In Minutes
Easy ELT & CDC with 100+ out of the box data connectors built on open-source ELT technology with simplified user experiences to let you focus on solving your data problems, instead of just your data problems.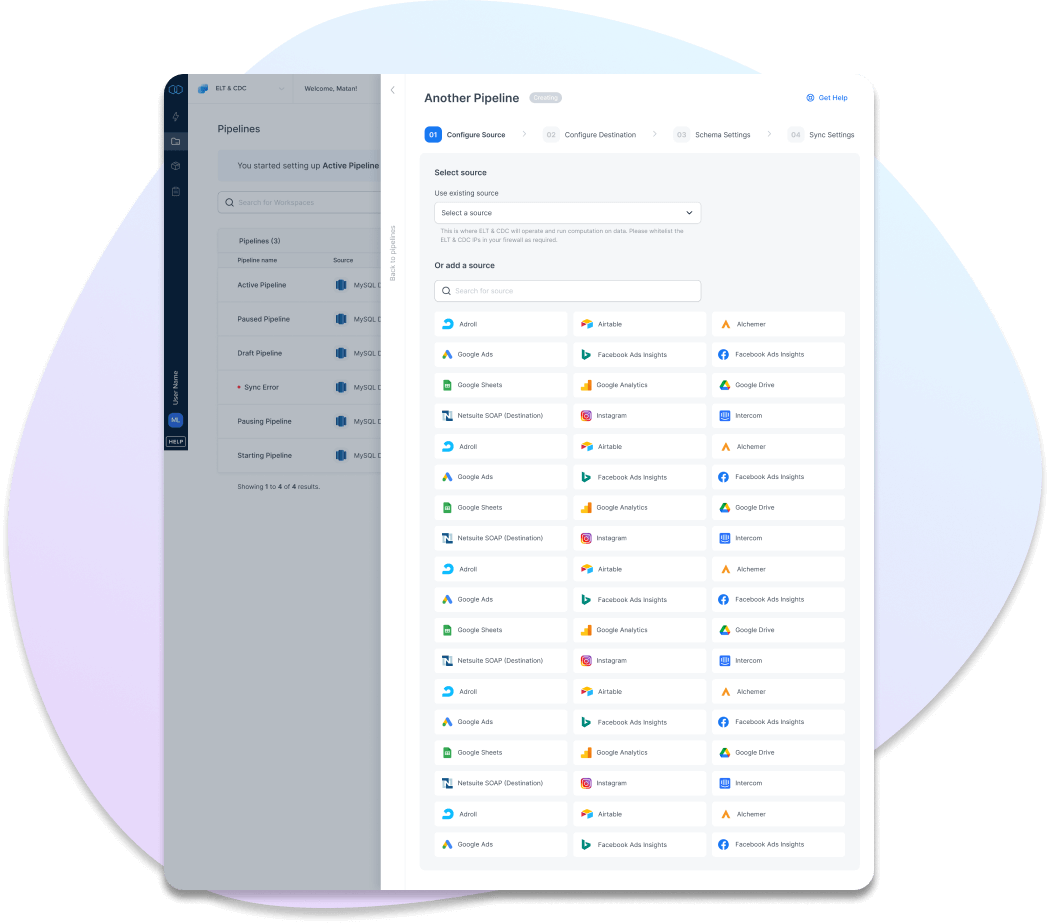 Scale With
Any Environment
Scale with your needs through consistent 5 minute replication and dedicated instances during peak season regardless of data volumes. And with specialized Amazon Redshift & Snowflake we help you handle your needs.
Get Instant
Time-to-Value
Start delivering valuable data insights to power more successful go to markets in minutes, not months. Get a free initial sync to get set up and running over lunch while replicating all of your data in minutes.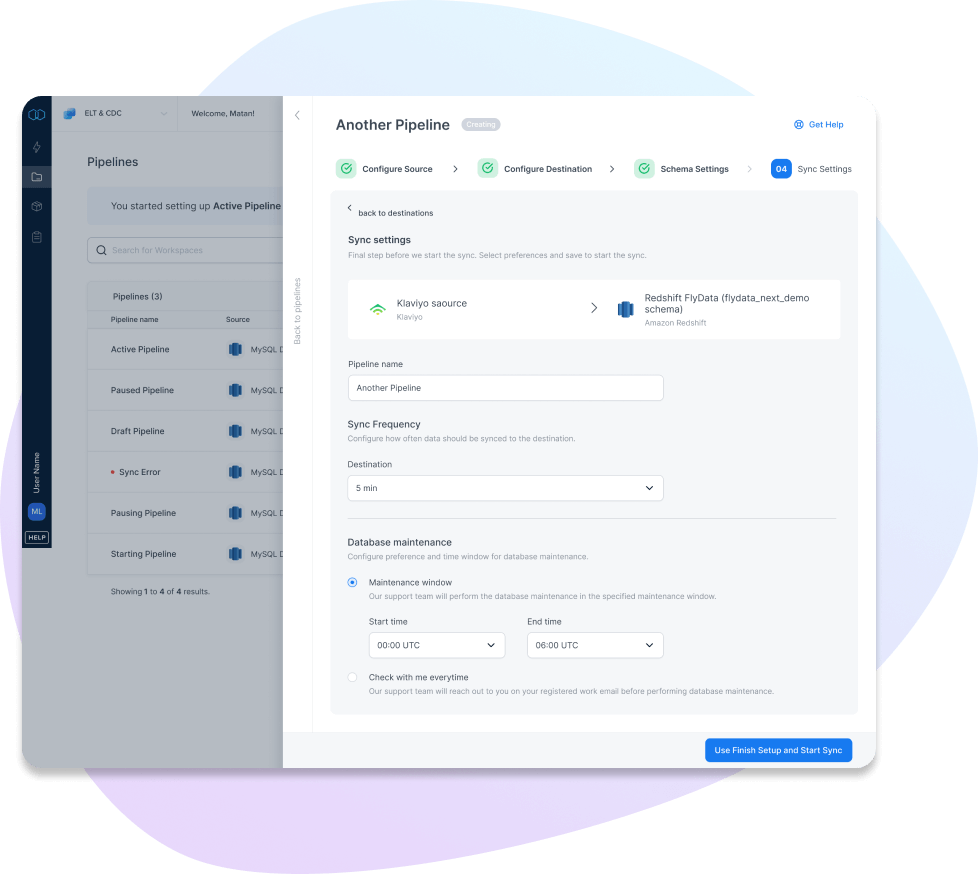 ELT & CDC
Platform Capabilities
Unify ALL of Your Data
100's of pre-built connectors to unify all of your data in minutes. Don't see the one you need, we'll custom build it!
Total Pipeline Automation
Auto-schema mapping ensures clean column, table, & row updates every time
Full Customization
Choose which tables and fields you want to be replicated as well as how you want source deletes handled in your destination
Flexible Job Scheduling
Schedule your jobs to run from every 60 seconds to any replication frequency needed.
Complete Scalability
There's never any data replication lag with our dedicated, automated infrastructure.
Unified Analytics & Insights
Data replication from all sources for deep customer insights & informed decision making
What Our ELT & CDC
Customers Say...
"Awesome ELT Tool No code tool, easy to set up/use, nice schedules, price balance!"

"An efficient, effective, & complete marketing analytic solution. Integrate.io ELT helps manage data effectively and saves our development team lots of time."

"Fast, clean & transparent replication. Integrate.io ELT had an immediate impact on our data analytics efforts, now even non-tech savvy people can get their analytics results."

The price of Integrate.io ELT is based on data volume; it scales with the number of rows. Every time we replicate a new or updated row from one of your data sources, this counts against your total row limit for the month.

The best way to predict your data volume across all data sources is to connect all of your data sources during the trial period, when you will be able to view a detailed breakdown of the volume of data being pushed by each data source.

We never want you to lose access to fresh data. So instead of shutting down your data pipeline once you hit your monthly row limit, we will let you know as you approach your limit and you will be able to reduce the frequency of updates or upgrade your plan. If you choose to upgrade, your plan will change that day and you will be charged only for the time remaining in your billing cycle.

If your surge is temporary, you can opt to not upgrade and simply pay the overages on your plan tier for that month. Overage rates are also displayed under each plan above.
No problem! Contact your Account Rep or
sales@integrate.io
and we can share pricing based on your predicted volume.
Speak with a Product Expert about using ELT & CDC to help solve your data challenges
Chat With Us About Trying
ELT & CDC