Integrate.io for
Customer 360
Get a complete view of your customer data to improve customer experiences, increase engagement, and reduce churn.
START YOUR FREE TRIAL
No credit card • Full Trial for 14-Days
Measure Your
Effectiveness
Improve

Customer Experiences

Integrate all of your customer data with data from a range of sources - like Zendesk, Hubspot, and Salesforce, to gain a comprehensive understanding of your customers and build better customer experiences.

Don't send irrelevant information to your customers. Use data enrichment to fully understand your customers and successfully hit on their pain points and interests, reducing churn in the long run.
Common Integrations
Salesforce
Zendesk
Quickbooks
Stripe
SAP
Integrate.io makes it much easier to extract and analyze data from disparate systems. More importantly, it gives us back our time to focus on making decisions and taking action based on insights.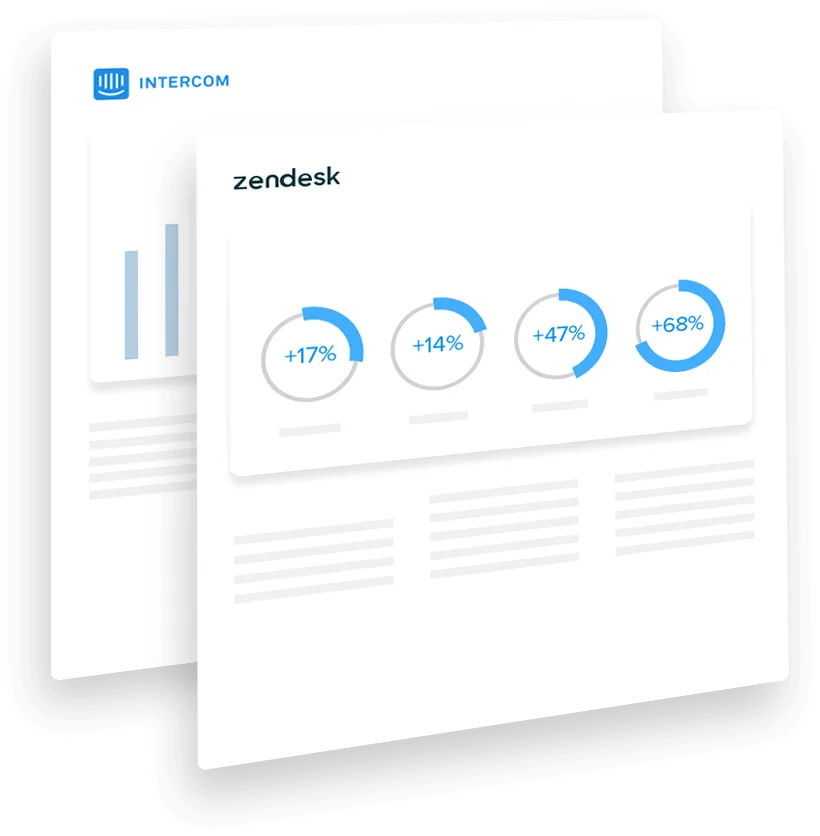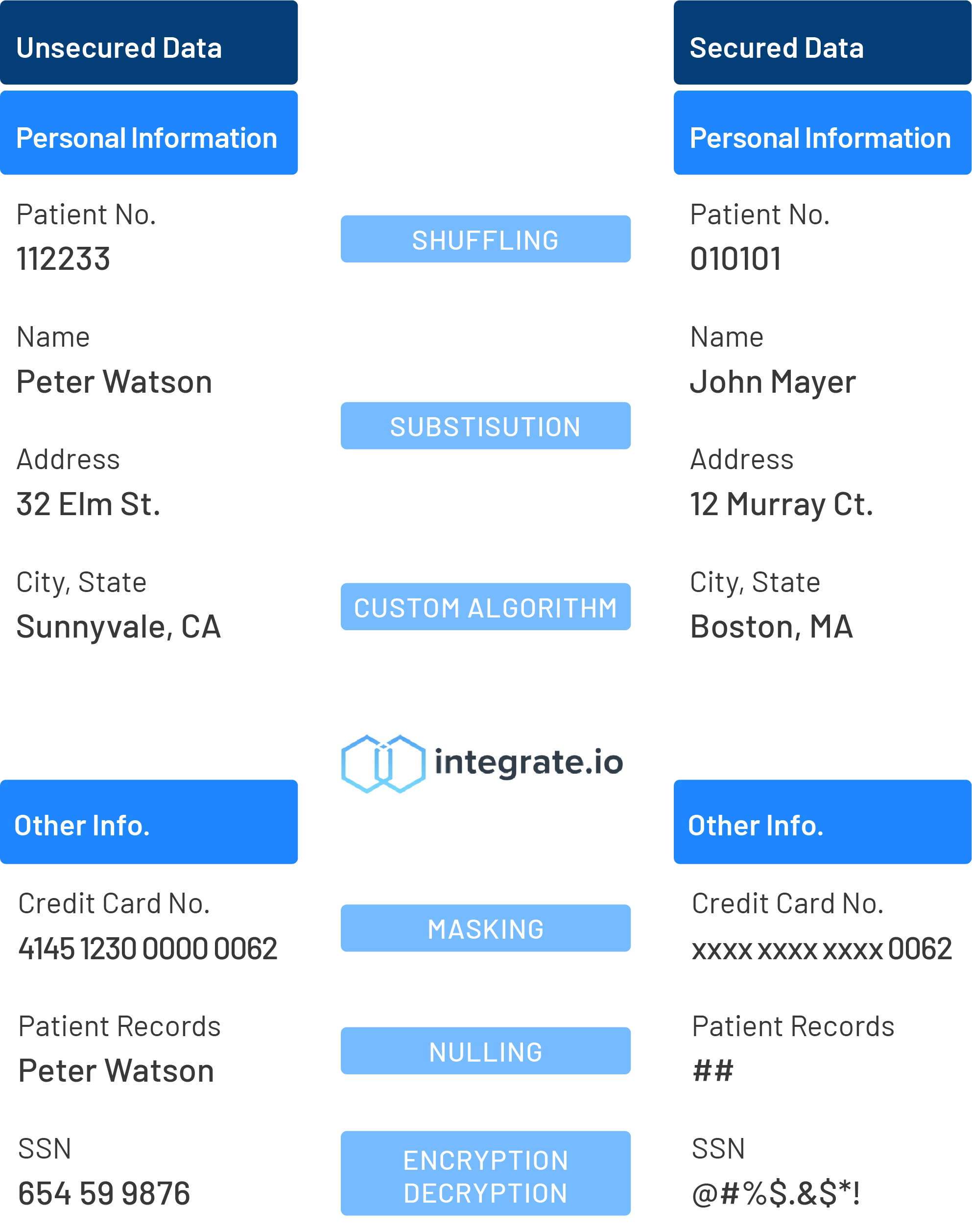 Protect Your
Customer Data
Meet Security and

Regulatory Needs

Data aggregation is a key activity that leads to downstream attacks and breaches. Keep your customer data safe with Integrate.io.

Your customers trust you to provide them with relevant content while keeping their personal data safe. With Integrate.io, you can create a secure, upto-date customer profile while also adhering to data compliance laws like HIPAA, GDPR, CCPA and more.
Common Integrations
Salesforce
Zendesk
Freshdesk
Chartmogul
At first we tried building our own ETL pipeline, then we evaluated 5 other ETL vendors - and Integrate.io was by far the most reliable, affordable, and easy to use.
Ensure
Data Quality
A Fully Managed,

Automated Solution

Whether you have no coding experience or you are a developer - Integrate.io empowers everyone to build and manage data pipelines, so you can pull the clean, quality data you need.

Bring together data from Integrate.io's 200+ sources and destinations— live or historical — so you can ensure your data is accurate and complete. Enhance the data you already have in your data warehouse, so you can make more informed decisions about your customers.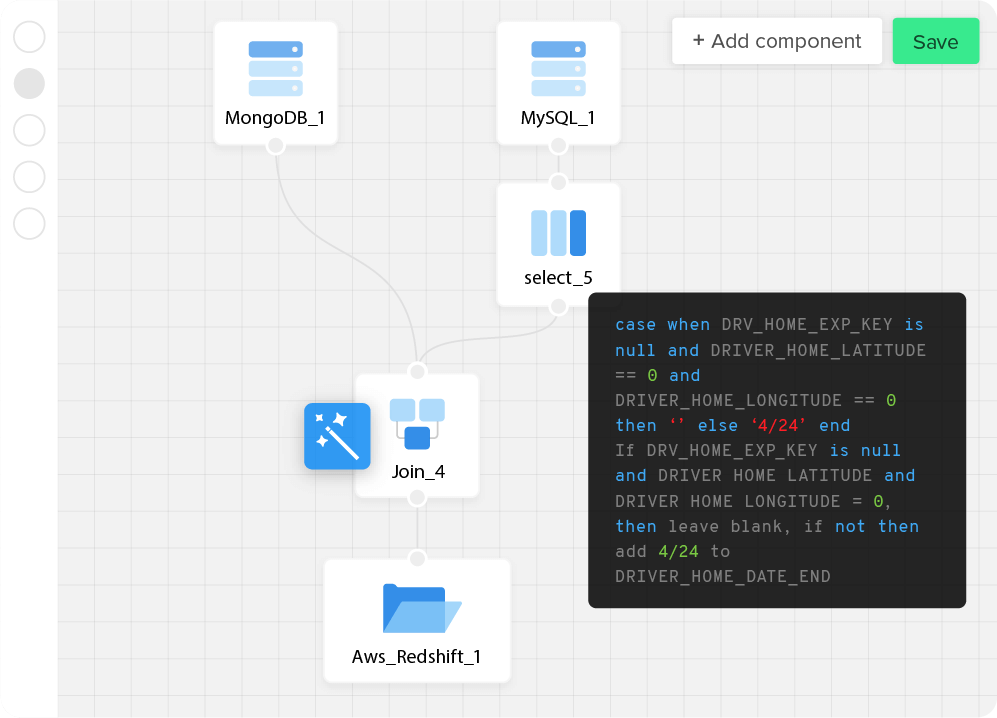 Support
360
Our fanatical support team provides you with 360 support through email, chat, phone, and online meeting support. We tailor our approach to your use-case for any problem that arises.

Resources

Gain key insights and practical advice from our e-books, webinars, live demos, blog, and more! For customers, we also send monthly tips & tricks to enhance your data and maximize the Integrate.io platform.
The customer support is one of the best I have experienced. They were very prompt every time I would have an issue...they were able to implement pagination for an API I was using in less than 2 days.
The Unified Stack

for Modern Data Teams
Ready to improve customer experiences, increase engagement, and reduce churn with Integrate.io?