Integrate.io Security
With Integrate.io, you gain the control and confidence you need to securely manage your data. We understand the sensitivity of that information, and we take all steps necessary to safeguard it. Keeping Integrate.io secure is fundamental to the nature of our business. This is why security is our number one priority.
Data Encryption
We use SSL/TLS encryption on all our websites and microservices in order to maintain the highest security and data protection standards. Sensitive data such as connection credentials is encrypted anytime it is "at rest" in the Integrate.io platform using industry standard encryption. In addition, we regularly verify our security certificates and encryption algorithms to keep your data safe.
Physical Security
Integrate.io's physical infrastructure is hosted and managed within Amazon's data centers and utilizes the Amazon Web Service (AWS) technology. Amazon's data center operations have been accredited under:
ISO 27001
SOC 1 and SOC 2/SSAE 16/ISAE 3402 (Previously SAS 70 Type II)
PCI Level 1
FISMA Moderate
Sarbanes-Oxley (SOX)
For additional information see: https://aws.amazon.com/security
Cloud Providers
Integrate.io's processing engine is powered by virtual machines (VMs) hosted and managed within our cloud provider's data centers, depending on your account settings
All communication to the processing engine virtual machines is done over SSH.
For additional information see:
Network Security
Firewalls are utilized to restrict access to systems from external networks and between systems internally. By default, all access is denied and only explicitly allowed ports and protocols are accepted based on business requirements. Each system is assigned to a firewall security group based on the system's function. Security groups restrict access to only the ports and protocols required for a system's specific function.
Host-based firewalls restrict customer applications from establishing localhost connections over the loopback network interface to further isolate customer applications. Host-based firewalls also provide the ability to further limit inbound and outbound connections as needed.
System Security
Operating system access is limited to Integrate.io staff and requires username and key authentication. Operating systems do not allow password authentication to prevent password brute force attacks, theft, and sharing.
SOC 2 Audit & Security Penetration Test
Integrate.io is certified as SOC 2 compliant. Integrate.io has an annual penetration test performed by a 3rd party security firm leveraging the latest security penetration testing tools and methodologies. We work diligently to ensure that these strict security and privacy standards are continuously maintained. Reports are shared with customers upon request (under a signed NDA).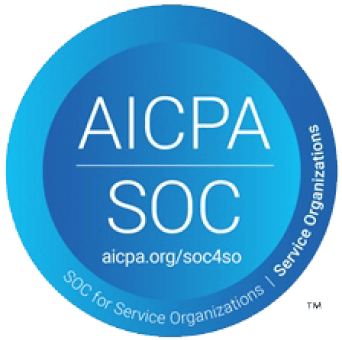 U.S. Health Insurance Portability and Accountability Act (HIPAA)
Integrate.io adheres to the Business Associate's standards and complies with HIPAA in protecting personal health information (PHI). Please contact your Integrate.io representative if you need a Business Associate Agreement (BAA) signed.
California Consumer Privacy Act (CCPA)
Privacy rights and consumer protections are at the forefront of Integrate.io's considerations. We, as a data processor, comply with the California Consumer Privacy Act (CCPA). Please reach out if you need a CCPA addendum from your representative.
EU Data Privacy and GDPR
Integrate.io complies with EU General Data Protection Regulation (GDPR) as a secure and reliable data processor. The Integrate.io Terms of Use include an updated Data Processing Addendum (DPA) to support customers' GDPR compliance needs.
Credit Card Safety
When you sign up for a Integrate.io paid account, we do not store any of your credit card information on our servers. Our third-party credit card or payment processor is Stripe. Details about Stripe's security setup and PCI compliance can be found at Stripe's security page.
Contact Security
If you have any further questions or would like to discuss any of the above items in detail, please reach out to security@integrate.io.
Security Bug Bounty Program
Integrate.io looks forward to working with the security community and recognises the importance and value of security researchers' efforts in helping keep our businesses and customers safe. We encourage responsible disclosure of security vulnerabilities via our Security Bounty Program described on this page.