Integrate.io for
Salesforce Team
Develop a tailored view of your Salesforce customer data, acquisition, and billing with Integrate.io's bi-directional Salesforce connector.
START YOUR FREE TRIAL
No credit card • Full Trial for 14-Days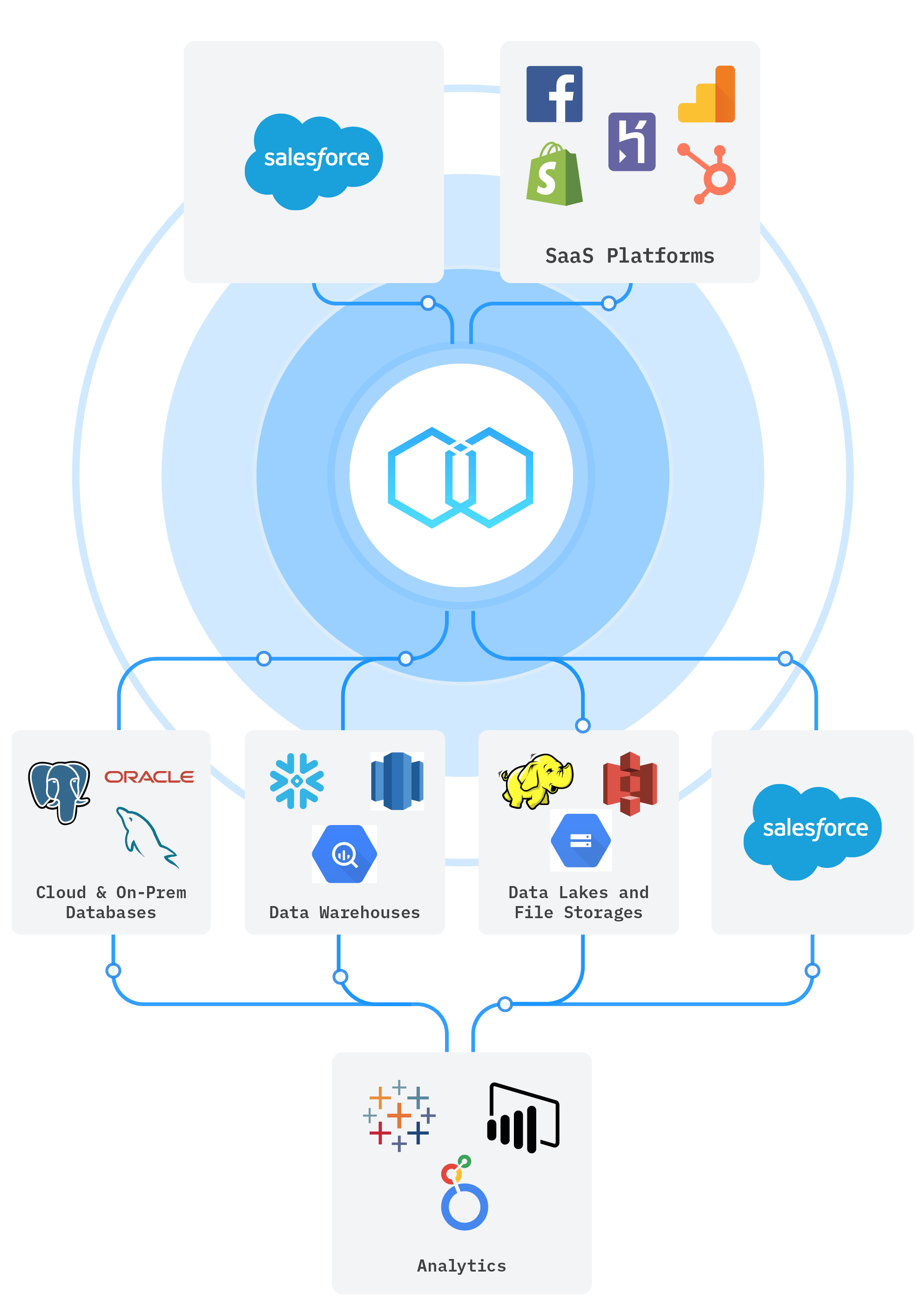 Enhance
Your Data
Bi-directional

Connection

Integrate.io supports Salesforce and Heroku as both a data source and destination, meaning you can extract data from and load data to your Salesforce, Heroku Connect, and Heroku Postgres accounts.

Enrich Your

Salesforce Data

Bring together data from Salesforce, Heroku, and any of Integrate.io's 200+ data sources and destinations, on the public cloud, private cloud, or on-premise infrastructure. Then transform and cleanse the data before sending it to Salesforce.
We had struggled for years with writing in-house scripts...A new teammate recommended checking out Integrate.io and I couldn't believe how easy yet powerful it was. Now anybody on our team can create data pipelines to get additional data into Salesforce. The rich transformation layer solves so many data cleansing problems!
Short
Learning Curve
On-boarding a new tool to your team can take over a month to implement. Get data pipelines set up in hours with streamlined no-code and low-code implementation. Get your whole team fully implemented within a week.

You spend hours setting up a data pipeline, and there is a high probability of error. Integrate.io's pipelines will save you time and money, reduce errors, and give you peace of mind. Create a more efficient data pipeline with Integrate.io.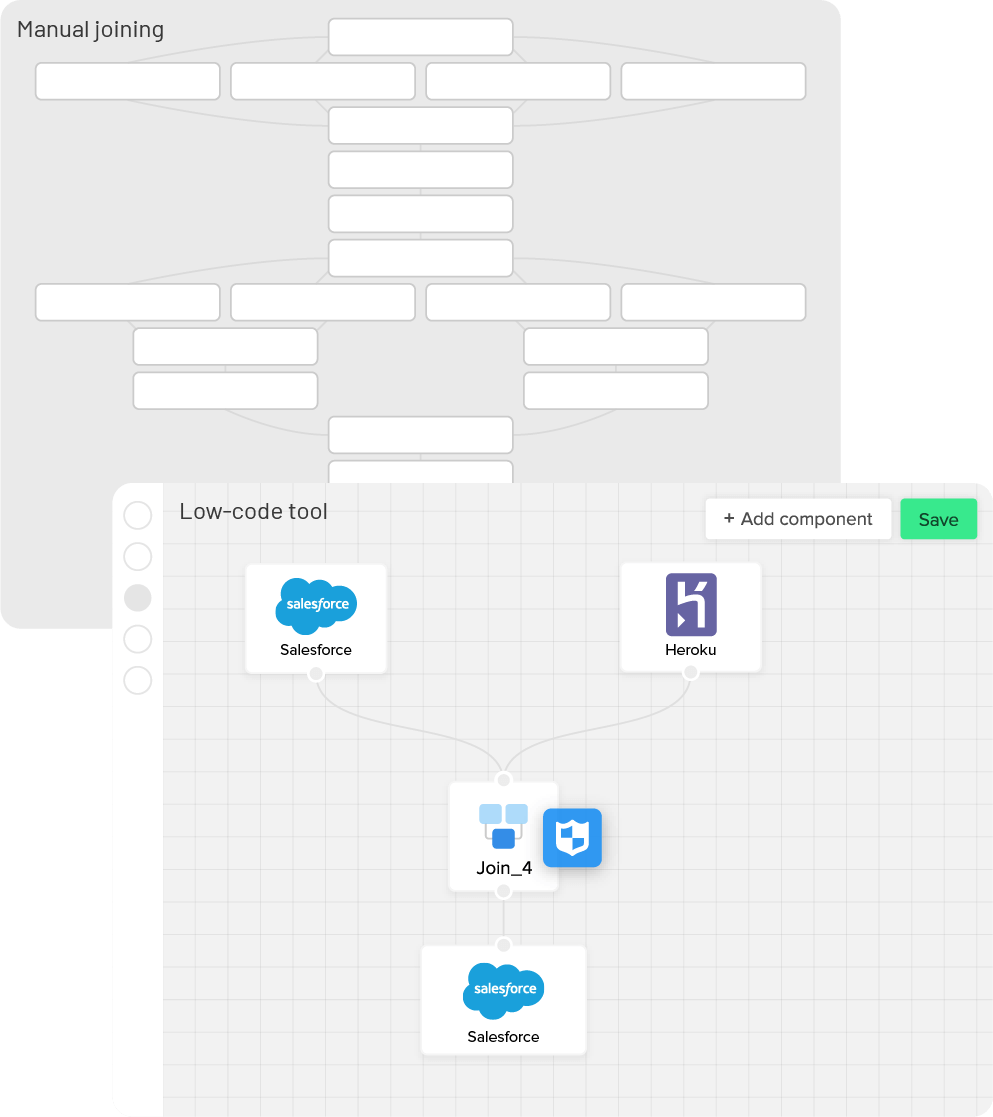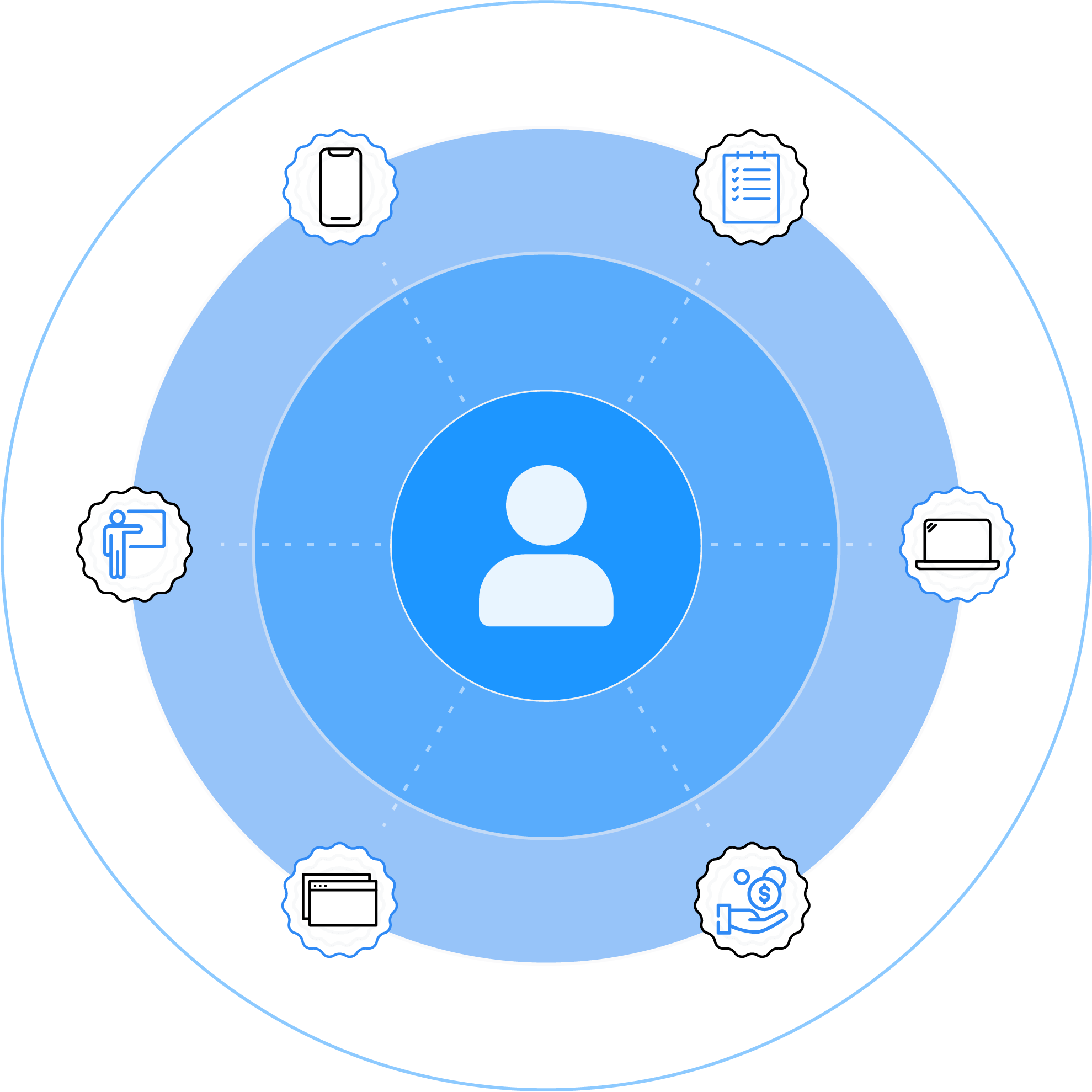 Do More with Your
Salesforce Data
Understanding your customer is the most important part of a business. Get a complete view of your customer data to improve customer experiences, increase engagement, and reduce churn.

Integrate.io handles the ops while you use our pre-built data sources and destinations to make it fast and easy to deploy quality Salesforce data pipelines. Stop wasting time with manual data entry and give your developers their time back with Integrate.io.
Common Integrations
Salesforce
MySQL
Oracle
SFTP
Before Integrate.io... every Monday, our consultant was spending 3 ½ hours to manually do the reporting. It was insane. With Integrate.io, any analysis I want to do is just instant. It's like a little miracle every day.
Rightsizing Your
Salesforce ETL Solution
If you've outgrown Salesforce Data Loader and the Salesforce Data Import Wizard, and need a more optimal solution in terms of data warehousing and analytics, this webinar will guide you along your ETL journey. From industry trends to tips on how to select the best integration platform for your unique needs, keep this on-hand to better support upcoming integration projects.
Watch This Webinar
Get started now to get a 360 view of your Salesforce data.