Meet Every
Salesforce

Teams' New Best Friend
Load and prepare data from anywhere into Salesforce. Stop missing out on actionable insights.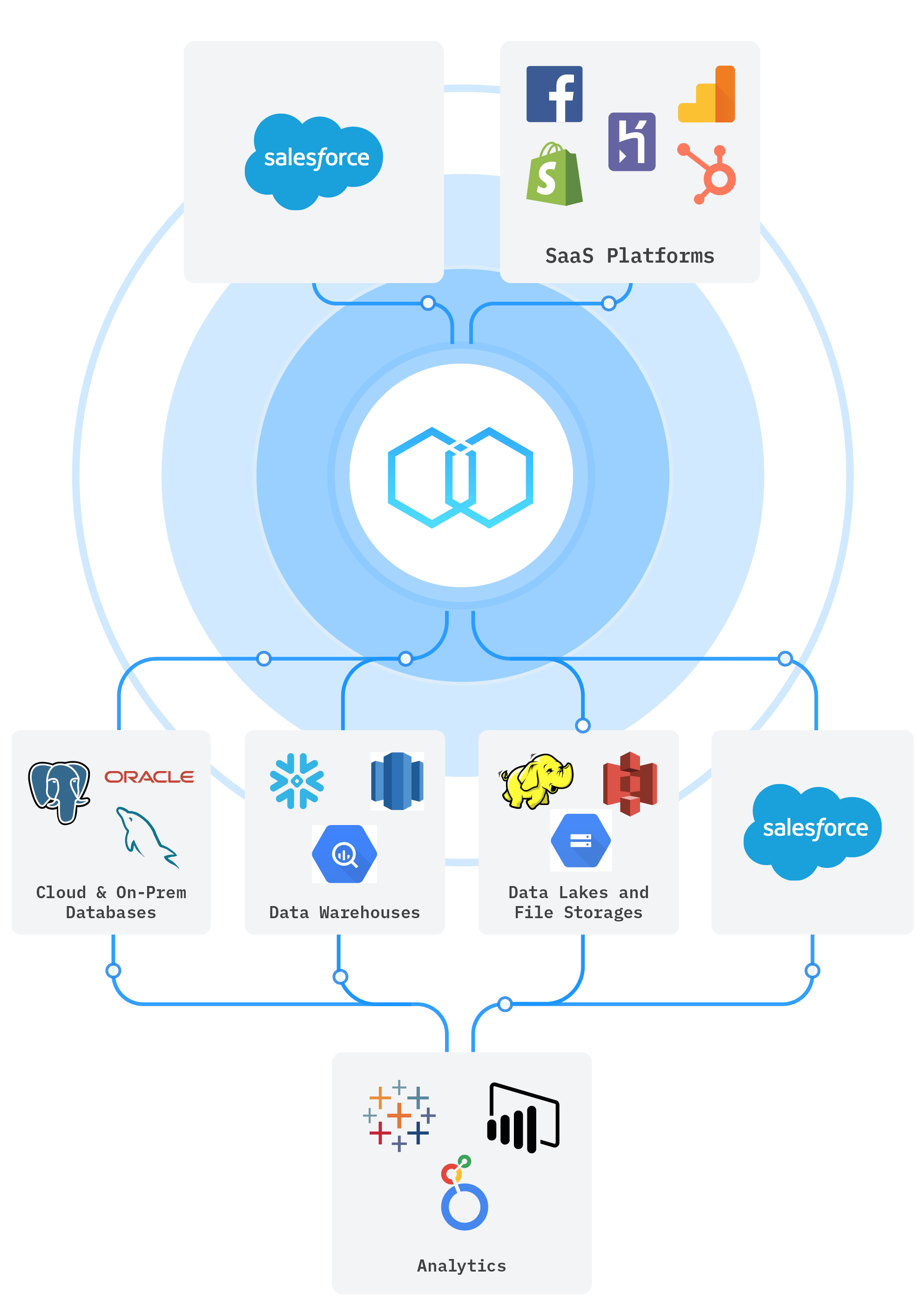 Enhance
Your Salesforce Data
Bi-directional

Connection

Integrate.io supports Salesforce and Heroku as both a data source and destination, meaning you can extract data from and load data to your Salesforce, Heroku Connect, and Heroku Postgres accounts.

Bring together data from Salesforce, Heroku, and any of Integrate.io's 200+ data sources and destinations, on the public cloud, private cloud, or on-premise infrastructure. Then transform and cleanse the data before sending it to Salesforce.
Having spent years working at Salesforce, I'm well acquainted with the Salesforce integration space. Integrate.io's platform is the perfect option for teams that need an easy to use but powerful Salesforce integration solution.
Built for
Ease of Use
On-boarding a new tool to your team can take over a month to implement. Get data pipelines set up in hours with streamlined no-code and low-code implementation. Get your whole team fully implemented within a week.

There's nothing worse than a broken integration. Integrate.io's pipelines will save you blood, sweat, and tears while also giving you total peace of mind. Create a more efficient data pipeline with Integrate.io.
Common Integrations
Snowflake
Salesforce
Heroku Connect
Heroku Postgres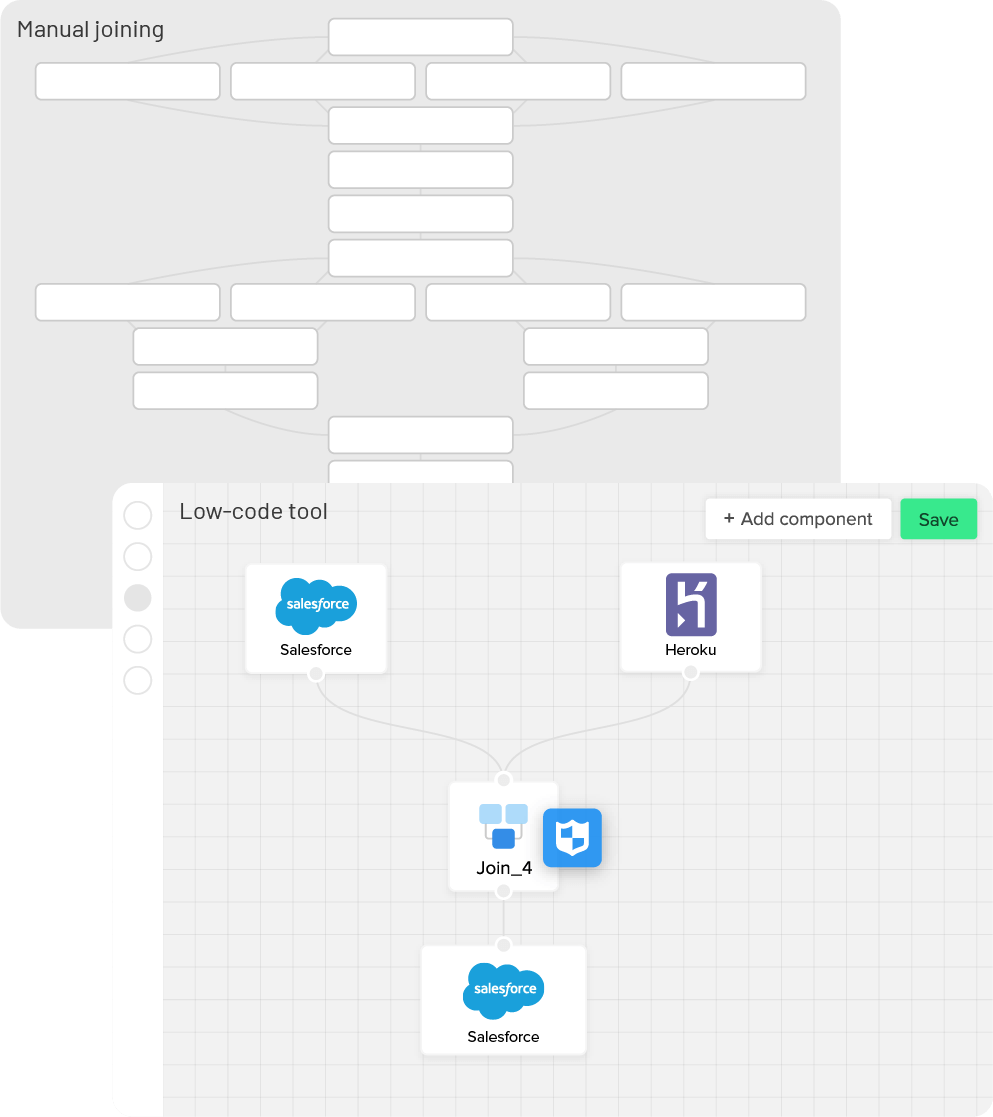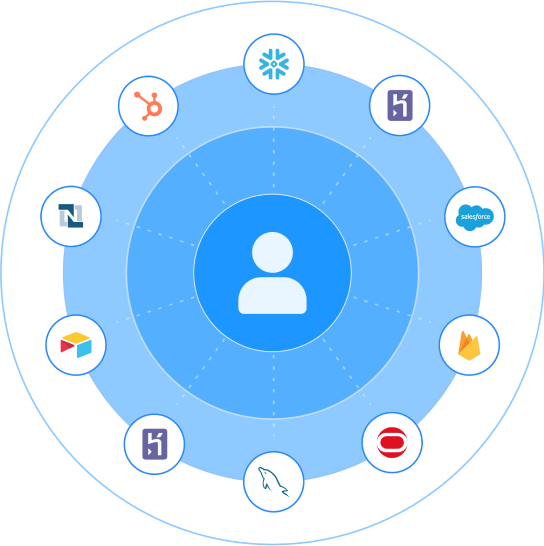 Empower
Your Teams
Understanding your customer is the most important part of a business. Get a complete view of your customer data to improve customer experiences, increase engagement, and reduce churn.

Integrate.io handles the ops while you use our pre-built data sources and destinations to make it fast and easy to deploy quality Salesforce data pipelines. Stop wasting time with manual data entry and give your developers their time back with Integrate.io.
Common Integrations
Salesforce
MySQL
Oracle
SFTP
Before Integrate.io... every Monday, our consultant was spending 3 ½ hours to manually do the reporting. It was insane. With Integrate.io, any analysis I want to do is just instant. It's like a little miracle every day.
We're committed to delivering the best support in the industry
See our latest support metrics
92%
Customer Satisfaction Score
2m
Average First Response
51m
Average Time to Resolution
The Integration Tool
for Salesforce Teams
Connect with one of our Solution Engineers to discuss your Salesforce integration use cases