The Fastest Real-Time
Data Replication Available
Unify all of your data for analytics that deliver real-time, insight driven Go-to-Markets
Replicate your data every 60-seconds
Create a single source of analytics & reporting
Build powerful dashboards with your data
Easily scale your data for any environment
$187,000

Average total cost savings

44

Average hours saved per month

$45,719

Average cost savings per API

2.7x

Increased productivity
What Our ELT & CDC
Customers Say...
"Awesome ELT Tool No code tool, easy to set up/use, nice schedules, price balance!"

"An efficient, effective, & complete marketing analytic solution. Integrate.io ELT helps manage data effectively and saves our development team lots of time."

"Fast, clean & transparent replication. Integrate.io ELT had an immediate impact on our data analytics efforts, now even non-tech savvy people can get their analytics results."
We're committed to delivering the best support in the industry
See our latest support metrics
92%
Customer Satisfaction Score
2m
Average First Response
51m
Average Time to Resolution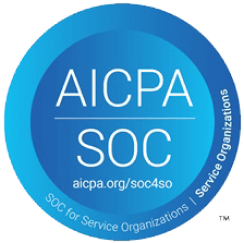 Ultimate Data Security
Simplified Regulatory Compliance
The security of your data is always our #1 priority. Implement your data strategies while adhering to stringent data security laws and best practices with support from our professional CISSP & Cybersecurity-certified team.