Your Entire Data Evolution
On One Platform
Try the first complete set of tools & connectors
for true data-driven decision making.
Try any platform product - ETL, ELT & CDC, API Generation, or Data Observability
No-code pipelines in minutes!
Hundreds of out-of-the-box connectors
Always completely local customer support
Why Our Customers Say
About Integrate.io…
"The Integrate.io Platform is a great ETL & Data Transformation Solution! Connecting Salesforce, Hubspot, Google Analytics, Facebook Ads, etc... has never been easier."

Awesome ELT Tool
No code tool, easy to set up/use, nice schedules, price balance!

Best Customer Service Ever!
They have been the best customer service team I have ever worked with from an outside vendor. Always very responsive, and go above and beyond to resolve issues or instruct on the product.
We're committed to delivering the best support in the industry
See our latest support metrics
92%
Customer Satisfaction Score
2m
Average First Response
51m
Average Time to Resolution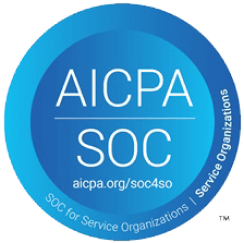 Ultimate Data Security
Simplified Regulatory Compliance
The security of your data is always our #1 priority. Implement your data strategies while adhering to stringent data security laws and best practices with support from our professional CISSP & Cybersecurity-certified team.