가장 빠른 실시간 데이터 마이그레이션
업계를 선도하는 Integrate.io 데이터 마이그레이션 서비스를 통해 개발자의 시간을 무수히 절약할 수 있습니다.
14일 무료 트라이얼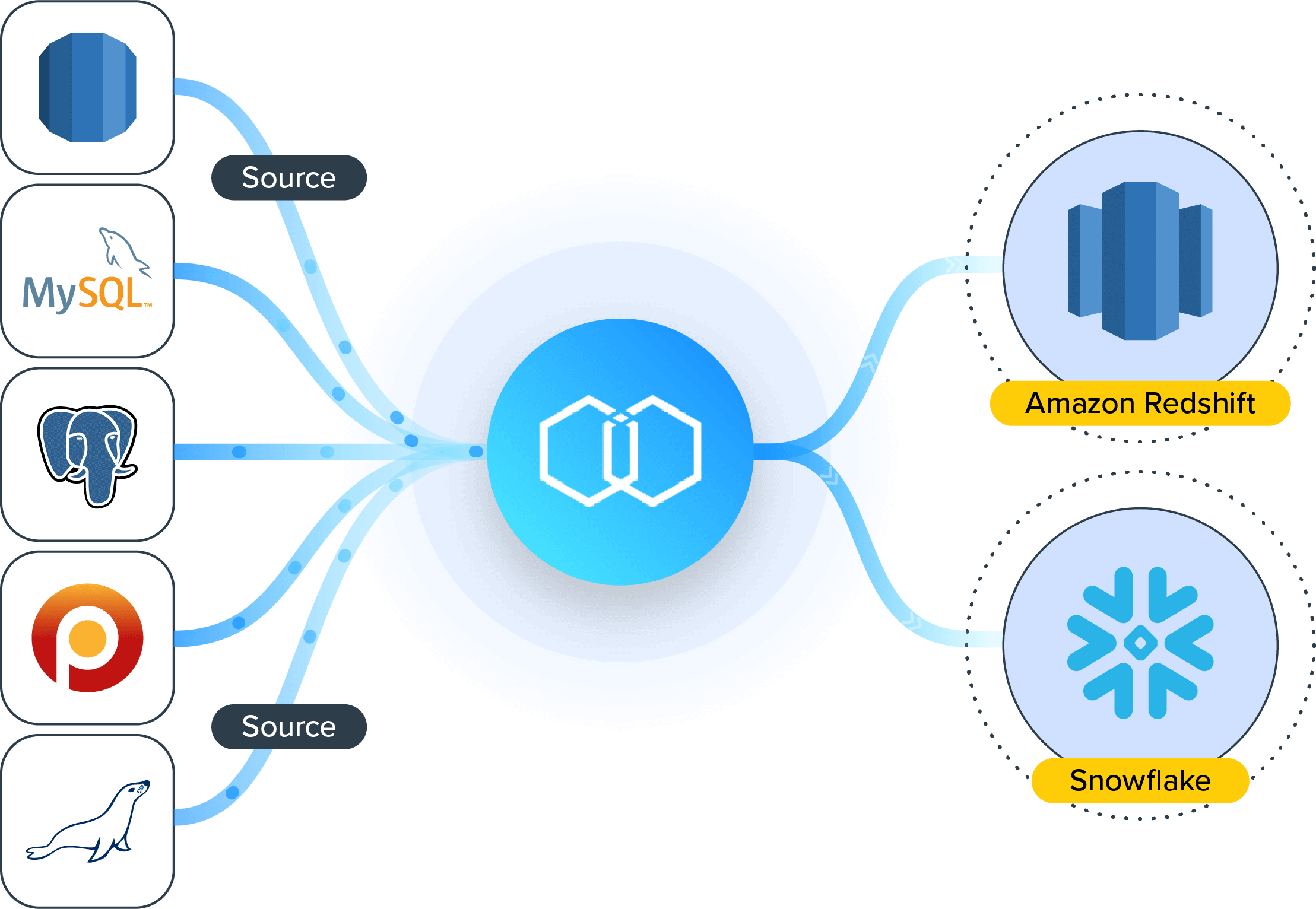 Technology you trust. An experience you'll love.
Integrate.io is built on best-in-class, open source ETL technology, with a simplified user experience that lets you focus on more important things.
Redshift & Snowflake experts and more
Don't go with a one-size-fits-all data pipeline. Integrate.io specializes in Amazon Redshift & Snowflake and the data sources you care about most.
Get up-and-running over lunch.
Integrate.io 30-minute setup and free initial sync means you can be up-and-running over your lunch break. Start delivering insights in minutes, not months.
Dedicated instances during peak season.
When it's go-time, you can trust Integrate.io. We help you tackle high-volume seasonal traffic with dedicated bandwidth and proactive customer support.
Fair, affordable, and transparent pricing.
Some ETL vendors make you pay by the credit. With Integrate.io, you'll never be surprised by your bill. Simply pay for the rows you use and nothing more.
World-class support. Every time.
Things break. When they do, Integarte.io will be there. Every customer receives premium, 24/7 technical support from experts, not interns.
Integrate your Data Warehouse today
Free 14-day trial. Easy setup.
Cancel any time.
Customer Stories
From high-transactional ecommerce to breakout SaaS, Integrate.io helps companies accelerate time-to-insight and achieve peace-of-mind.
'Integrate.io는 최첨단 커넥터들을 보유하고 있는 최고의 도구로 매우 유연하고 확장성이 뛰어나 작업하기가 정말 쉽습니다.'
TRUSTED BY SOME OF THE WORLD'S MOST SUCCESSFUL COMPANIES