ローコードETLからリバースETLまで
安全かつフレキシブルなデータトランスフォーメーションプラットフォーム上でスピーディーな設計とパイプラインの実行ができます。
The industry's easiest
No-code ETL & Reverse ETL Platform
探し求めていた柔軟性
手作業によるデータ変換や複雑なコーディングの心配はなく、ほぼノーコードでデータ変換ができます。一方、コーディングが好きな方にとっては豊富な式言語、高度なAPI、Webhooksを使い、Integrate.ioプラットフォームを自由にカスタマイズや拡張することができます。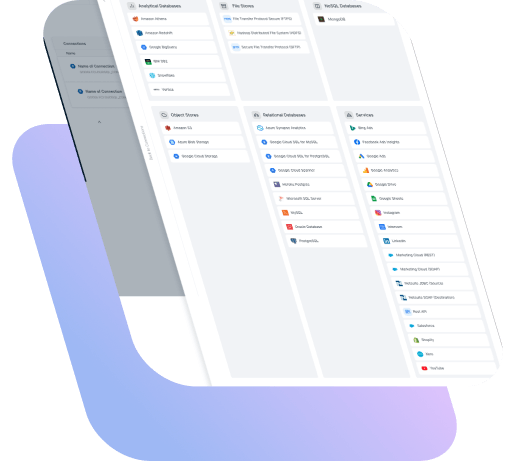 データが顧客インサイトの宝庫になる
Integrate.ioを使用すると、全ソースからのデータを結合して、1つのデスティネーションに送ることができます。これにより、すべての顧客データを単一ソースで管理できるため、時間の節約、データインサイトの改善、ビジネスチャンスの増加を見込めます。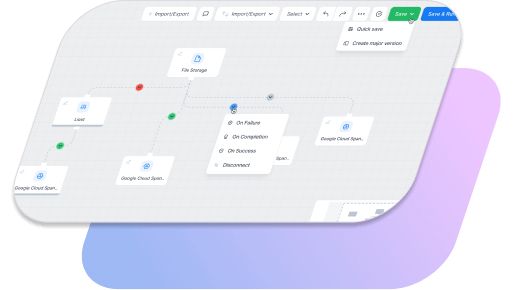 統合とRestAPI
Integrate.ioのネイティブコネクタとRestAPIにより、オンプレミス、クラウド、プライベートなデータソースに簡単に接続できます。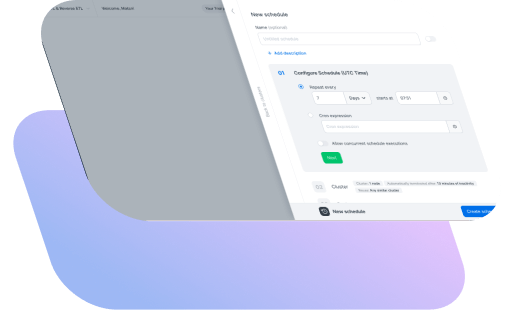 ETL & Reverse ETL
Platform Capabilities
Connect Your Data
Hundreds of prebuilt connectors & a highly customizable Universal REST API builder.
Execution
Simple workflow creation for any dependency, on multiple pipelines
Scheduling
Accommodate any pipeline scheduling requirement (from every 5 minutes on) with our Cron expression builder
Flexible Usability
Use our simple UI or programmatically execute jobs using our externally-facing REST API.
Automatic Transformation
Over 220+ low-code transformation options to deliver on any data requirement.
Monitoring & Alerts
Easy alerts to ensure your pipelines are running as scheduled
Scalability
Effortlessly scale from hundreds of rows to tens of billions, and configure clusters by adding nodes to increase the processing power.
What Our ETL & Reverse ETL
Customers Say...
"No Code ETL Jobs and Data transformations
It's solving problems to integrate systems easily and there is no separate documentation needed as it's already very well built on the UI"

"Using Integrate.io has been a really good experience. The extremely user-friendly UI lets us create data pipelines without coding."

"Agile data pipelines that can integrate with any source! Very fast to implement and connect ETL & Reverse ETL to and from any API or datasource."

A package can be scheduled to run from every 5 minutes (on Enterprise plan) to whatever time frequency is needed. However, to avoid a build up of incomplete package runs, the schedule frequency should be set to a time greater than the time it takes that given package to run.

In general, up to 3 packages can run concurrently. When there are greater than 3 packages scheduled to run, the remaining packages will run once the cluster resources become available as the packages already running finish.

Yes, additional cluster resources can be purchased ($1,000/cluster/month) to allow more packages to run concurrently and/or to allow packages to run faster where possible.

Yes, we offer both Professional Services plans based on your needs as well as a Cruise Control option where we build and maintain your pipelines for you.
自動かつスケーラブルで信頼性の高いETLで開発者の時間を無数に削減できます。
最先端のセキュアETLです!