Data analysis tools can help turn the vast amounts of data generated by businesses into valuable insights that aid in making better decisions. This article presents a list of some of the best data analysis tools available in the market, selected based on their features, analytical capabilities, and average customer review scores. Additionally, we'll look at each tool's features, user interface, and customer ratings, making it easier for businesses to choose the tool that best suits their needs. 

3 things to know about this topic:
Data analysis tools turn business data into a valuable resource for decision-making.

Using a data analysis tool lets you generate intelligence about your business operations and make better decisions that benefit your team.

You can compare different data analysis tools in the list below to learn about product features and capabilities. Each tool's features, user interface, and customer ratings are described, helping you choose the one that best suits your business's needs.
Just about every process used within a business generates some form of data. While some may see this information as useless, data analysis tools can turn it into a resource that helps your brand make better decisions in every aspect of its operations.
Not all analytical tools are equal. However, the ones on this list can help you generate incredible insights that result in better decision-making. Integrate.io chose these data analysis tools based on their features, analytical capabilities, and average customer review scores. All the platforms on this list can turn data sets into invaluable assets for your organization.
Table of Contents
1. Integrate.io

Before generating intelligence about your organization, you should integrate, process, and prepare data for analysis. For this to happen, you need a resource that can turn data into the correct format for analysis and move it to a supported target destination. Extract, Transform, Load (ETL) is one of the most popular ways to carry out this process. It involves extracting data from a source like a database or a customer relationship management (CRM) system, transforming the data into an appropriate format, and loading it to a destination like a data warehouse.
Integrate.io offers the most advanced cloud software for ETLing data. This platform can execute ETL via its out-of-the-box native data connectors, removing the need for lots of code and complex big data pipeline-building. That makes Integrate.io a fantastic tool if your company lacks data engineering experience or doesn't want to hire expensive data engineers to create big data pipelines. Integrate.io also performs other data integration methods like Extract, Load, Transform (ETL), Reverse ETL, and fast Change Data Capture (CDC).
In addition to Integrate.io's simplicity, users also benefit from the solution's scalability, making it perfect for growing businesses. Whether you need to merge databases through data mapping, internally transform directories, or accomplish any other data integration project, Integrate.io is the best tool for the job with its simple point-and-click, drag-and-drop capabilities. 
Many businesses needing to transform, normalize, or clean their data also have compliance regulations to meet. Integrate.io's platform adheres to legislation like GDPR and CCPA, helping you avoid expensive government fines for data governance non-compliance.
Consumer rating: Integrate.io currently has an average customer review score of 4.6/5 on the software review website Capterra.
2. Apache Spark
Touted as the "largest open-source project in data processing," Apache Spark stands out among many of the best data analysis tools for various reasons. Its speed for data processing can potentially surpass that of Hadoop MapReduce — another Apache offering — by a factor of up to 100. Additionally, you can operate massive datasets thanks to intuitive APIs.
Other benefits of Spark include its open-source nature, higher-level libraries, graph processing features, support for SQL queries and streaming data, and common statistical analysis and machine learning algorithms. You can even use the same application code in streaming analytics as batch analytics. 
Yahoo, eBay, and Netflix are just a few of the enterprises that use Spark. If these industry titans trust the resource, you can't deny that Apache Spark is one of the best data analysis tools available.
Consumer rating: 4.8/5
3. SAP BusinessObjects
When a company claims to specialize in business intelligence, it might offer nothing besides regular data analysis tools. SAP BusinessObjects takes business intelligence to the next level by integrating with other software products. This suite of applications optimizes data discovery on top of analysis and reporting. The latest version of SAP BusinessObjects (BI 4.3 SP03) was launched at the end of 2022.
In addition to complex analysis capabilities, BusinessObjects has a simple interface that appeals to those with less technical expertise. Self-service predictive analytics also comes with the platform, which integrates seamlessly with Microsoft Office products when switching between applications. 
Consumer rating: 4.3/5
Integrate.io is one of the best data analysis tools because of its no-code/low-code native connectors that seamlessly move data to a supported destination. Other features include a REST API, data integration automation, world-class customer service, and a simple pricing model that users love. Why not try Integrate.io now with a 14-day trial?
4. SPSS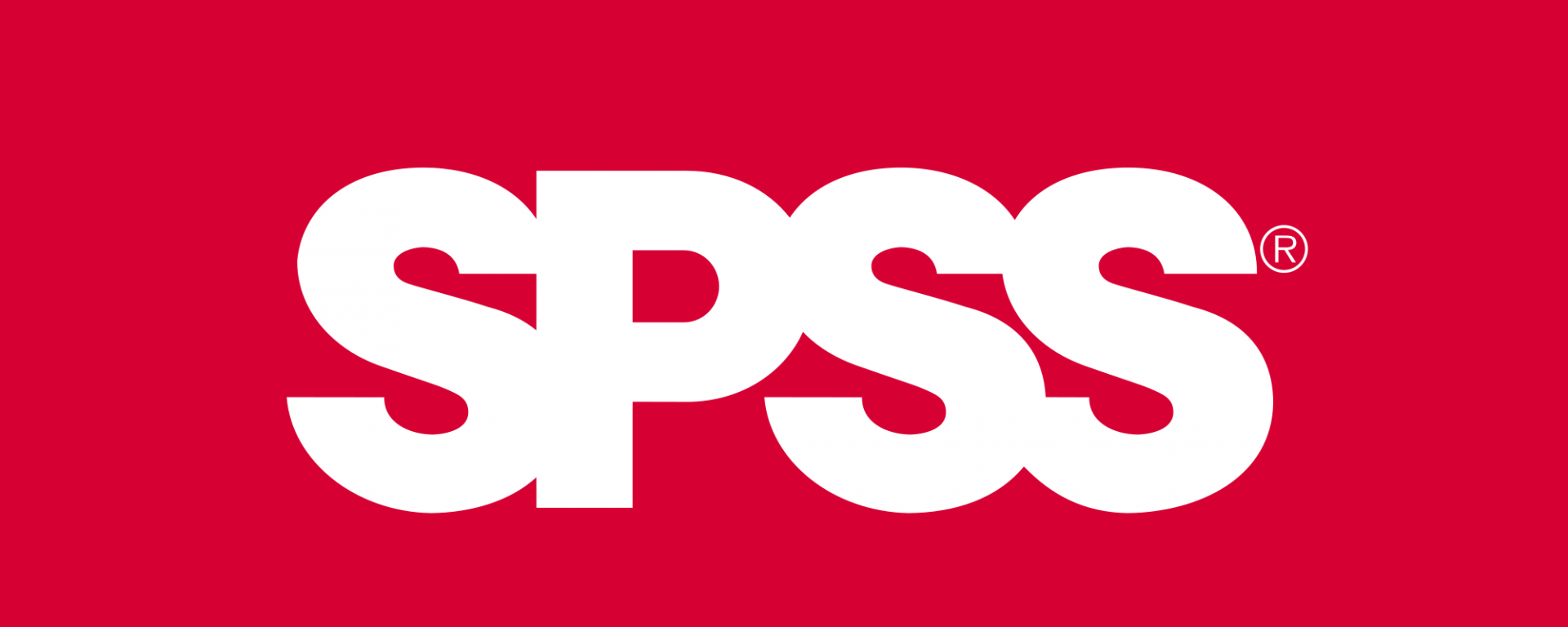 Anyone who took a psychology or sociology class in college likely encountered SPSS. This IBM-owned tool is invaluable for analyzing data gathered through social science research. But many large enterprises also recognize its merit in the worlds of marketing, data mining, government, market research, and surveying. 
The base software includes descriptive statistics, bivariate statistics, numerical outcome prediction, group prediction, geospatial analysis, and extensions for the programming languages R and Python. The interface is very user-friendly, but depending on the analysis performed, you might need a bit of statistical knowledge. 
To realize why SPSS is one of the best data analysis tools, one only needs to look at the allowable size of datasets. In the 32-bit edition, you can add 2 billion cases. The 64-bit edition has no limitations other than what your hardware can handle. Penn State University, American Century Investments, and Inland Empire Health Plan are just a few organizations using this resource, which is still going strong in 2023.
Consumer rating: 4.3/5
5. RapidMiner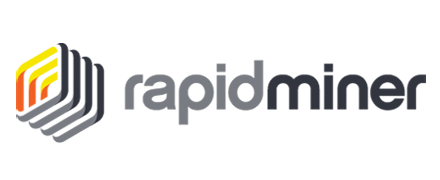 Another tool that goes far beyond basic data analysis tools is RapidMiner. Its predictive model deployment, machine learning, data preparation, and deep learning features help analysts make informed business decisions when utilizing preexisting data. 
Another benefit of RapidMiner — acquired by Altair Engineering in September 2022 — is that users don't have to create any code. Everything is ready and set up for beginners to utilize data sets and perform analysis. There are also several built-in security controls, centralized workflow management, collaboration abilities, and a visual workflow designer.
Consumer rating: 4.4/5
6. Oracle Analytics Cloud
Oracle Analytics Cloud is one of the most popular tools available for data analysis, and the expensive price tag certainly reflects this reality. As with most tech resources, you get what you pay for. Oracle is cloud-based, self-driving, and completely self-sufficient. Its complexity is typically outside the realm of those who aren't analyst experts, but this also means more in-depth tools are available than those that come with other data analysis tools on the market.
Oracle's analytics software supports data importation, integrates with machine learning systems, has an intuitive user interface, offers numerous data visualization tools, and is constantly being upgraded and improved by its creators. The system can also manage multiple databases on a single server.
Consumer rating: 4.3/5
7. KNIME

The KNIME Analytics Platform promises a scalable and intuitive experience, and it manages to deliver on both fronts. Regardless of the size of your organization, this open-source analysis tool can handle all your databases via the powerful KNIME Server. It also comes with collaborative extensions such as WebPortal, Server Lite, and TeamSpace. Due to these and many other extensions, you can customize KNIME to fit your organization's specific needs and grow with you. 
KINME's intuitive user interface adds another perk that lands this platform on the list of best data analysis tools, and the massive list of easy-to-use modules delivers limitless functionality. 
The online reviews for KNIME are almost exclusively positive. If your big concern is customer support with an open-source platform, KNIME's community of users provides you with all the resources you require.
Consumer rating: 4.6/5
How Integrate.io Helps With Data Analysis
Different organizations have different needs, but you'll need something a bit more complex than Microsoft Excel spreadsheets to utilize big data. While all the data analysis tools above help you perform business intelligence, Integrate.io's low-code/no-code connectors will streamline the data integration process, removing the need to build manual data pipelines. 
As previously mentioned, Integrate.io is capable of performing several data integration processes. Here are those processes in greater detail.
ETL
Integrate.io extracts data from a data source, places it into a staging area, transforms the data into the correct format for analysis, and loads it to a data destination such as a data warehouse. That removes any data silos in your organization and lets you connect disparate data sources for more successful analysis. You can then run data through business intelligence tools like Tableau and Microsoft Power BI to learn more about your organization's workflows on dashboards, heat maps, reports, and other data visualizations.
ELT
Integrate.io extracts data from a data source, loads it to a supported destination like a warehouse, and transforms the data into the correct format for analysis. The ELT process is well-suited to large structured and unstructured data sets in your organization.
Reverse ETL
Integrate.io can reverse the conventional ETL process and move data from a target system back into an operational system of record. For example, you can move data from a warehouse to Salesforce, allowing team members to analyze data in a platform they use and are familiar with. 
CDC
Change Data Capture tracks any changes made to two or more databases in your organization. That allows you to generate insights in near-real-time and quickly identify new database events as they happen. Integrate.io performs super-fast CDC. 
Integrate.io is a data warehouse integration solution that helps you achieve your data analysis objectives. Move data to a supported destination today and perform business intelligence for better decision-making. Talk to an expert to discover how Integrate.io simplifies the data integration process.