Data-Driven
Hospitality Insights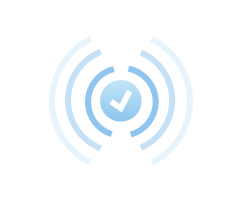 Enhanced Communication & Data Flow
Ensure that every department of your business is on the same page with streamlined, accurate data and real-time, transparent communication.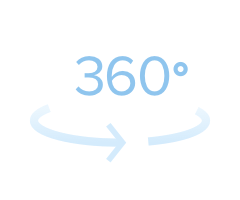 Comprehensive Customer Insight
Integrate all of your customer data to boost analytics and deliver personalized, multichannel customer support.

Long-Term Strategy Optimization
Use data-driven analytics to make strategical improvements and grow the BI side of your business.
Common Problems in
Hospitality Industry
In recent years, many in the hospitality industry have been hit with massive security breaches. With so much sensitive data to take care of - including personal details about customers - these kinds of breaches must be avoided.
Full Security Compliance
Hospitality companies store important information about their customers, including credit card data, names, addresses, and more. Integrate.io is compliant with all major security policies, including the EU-US Privacy Shield Framework, meaning that this information will always be secure.
Secure Cloud Storage
There is a lot of risk associated with on-premise servers, and one natural disaster or technological malfunction could severely hamper function. Moving your data to a secure cloud platform avoids these issues and provides the ultimate backup.
When data sources exist in isolation, there could be inconsistencies that go overlooked and cause long-term problems. That's why constant monitoring, feedback, and communication are especially necessary - particularly when it comes to financial and customer information.
Centralize Your Information
Maintaining your communication technology in a single cloud-based location - by consolidating servers, migrating to one main platform, etc., - enables you to streamline your back office operations and guest services. It also makes it easier for all relevant personnel to view and analyze information in order to make effective, impactful decisions.
Improve Data Quality and Accuracy
By integrating data from all of your major sources - including social media, analytics, CRM, and customer support systems - you prevent common issues like duplicate data, incomplete data, or out-of-date information.
Implement New Customer Engagement Channels
In the hospitality industry, a company's reputation is created by guests and reviews. By integrating key sources - syncing social media with contact centers, for example - you can control your reputation and create effective customer engagement communications.
03
Rising Technological Demand
Legacy systems just no longer cut it for most business operations. Make sure that your company is prepared for the future with integrated tech, up-to-date analysis, and data-driven insights.
Analytics and Assessment
Use data and analytics to make decisions based on ROI and historic KPIs. This will increase the effectiveness of your efforts, thereby improving your ROI, customer retention, and long-term success.
Forecast Operational Needs
Accurately forecast needs and make any necessary strategical pivots by pulling reports and tracking your metrics. This includes your finances, your total revenue, and your expenses.
Visualize and Quantify the Impact
In the past, consumer patterns were determined largely by guesswork, surveys, or industry standards. Now, integration and analytics allow companies to collect, store, mine, and utilize their data more effectively.
04
Ineffective Customer Interactions
Every guest touch point can be a make-or-break experience, determining your customer retention rate and, in the bigger picture, your bottom-line performance. The right tech can help ensure that these interactions are positive.
Use Customer Data
Integrate customer data from social media, your CRM, and other key sources to turn that data into actionable intelligence and insights. This will help you achieve higher retention rates, greater guest satisfaction, and increased profit.
Streamlined Customer Information
Hotels have more opportunity to gather data than almost another business due to the variety of services offered there. Making sure that all of that data is integrated - via something like a back-end CRM - allows your sources to communicate with one another, thereby ensuring that your data is complete and error-free.
Take Advantage of Social Media
Social media is both an opportunity and a threat for the hospitality industry. Stay on top of social media analytics and link things like your social media accounts and your customer support tools in real time for quick, efficient problem resolutions.
Efficient Customer Interactions
Today's customers have higher expectations than ever before - they want things now, and they want them done perfectly. Streamline loyalty programs, integrate customer support across devices, and more in order to exceed service expectations.
"We are currently using Integrate.io for many of our ETL needs ingesting Google Adwords and Analytics, Facebook and Bing, among others, into our Redshift Data Warehouse. What sold us on Integrate.io was your ability to keep the API's updated and in sync. We don't have to keep updating things on our end every time Google makes a change. The pipe doesn't break when using Integrate.io."

Matthew Greger
Director of Technology
at Diray Media
Customer Spotlight
By automating their data integration process, India Hicks increased their internal bandwidth and improved their long-term business strategies.
Read Customer Story