The Data Team

Force Multiplier
Data teams should be focused on the data. We take care of the pipelines.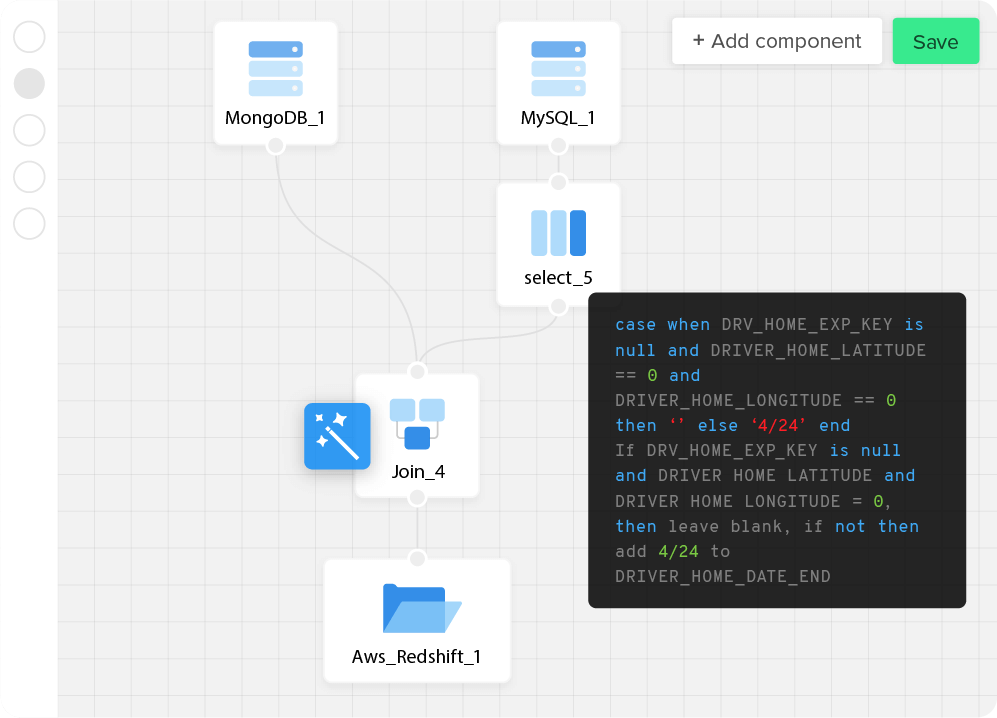 Unlimited
Capabilities
Integrate.io lets you work from an automated, low-code interface. For advanced data transformations, use our built-in Python editor for advanced coding. Build simple, automated packages or handle millions of records per minute without latency.

Pre-built

Data Connectors

Integrate.io has over 200 pre-built data sources and destinations to make it quick and easy to deploy data pipelines. Reduce the time it takes to load your datasets by up to 93% with Integrate.io.
Common Integrations
Salesforce
Snowflake
Redshift
Before Integrate.io... every Monday, our consultant was spending 3 ½ hours to manually do the reporting. It was insane. With Integrate.io, any analysis I want to do is just instant. It's like a little miracle every day.
Short
Learning Curve
Quick

Implementation Times

Get up and running with Integrate.io in just a couple of minutes - then let us do the rest of the heavy lifting. 74% of our customers get their data pipelines running within the first week of implementation.

A Low-code,

Automated Solution

It doesn't matter if you have no coding experience or you are a developer - Integrate.io empowers everyone to build and manage data pipelines, so you can pull the clean, quality data you need.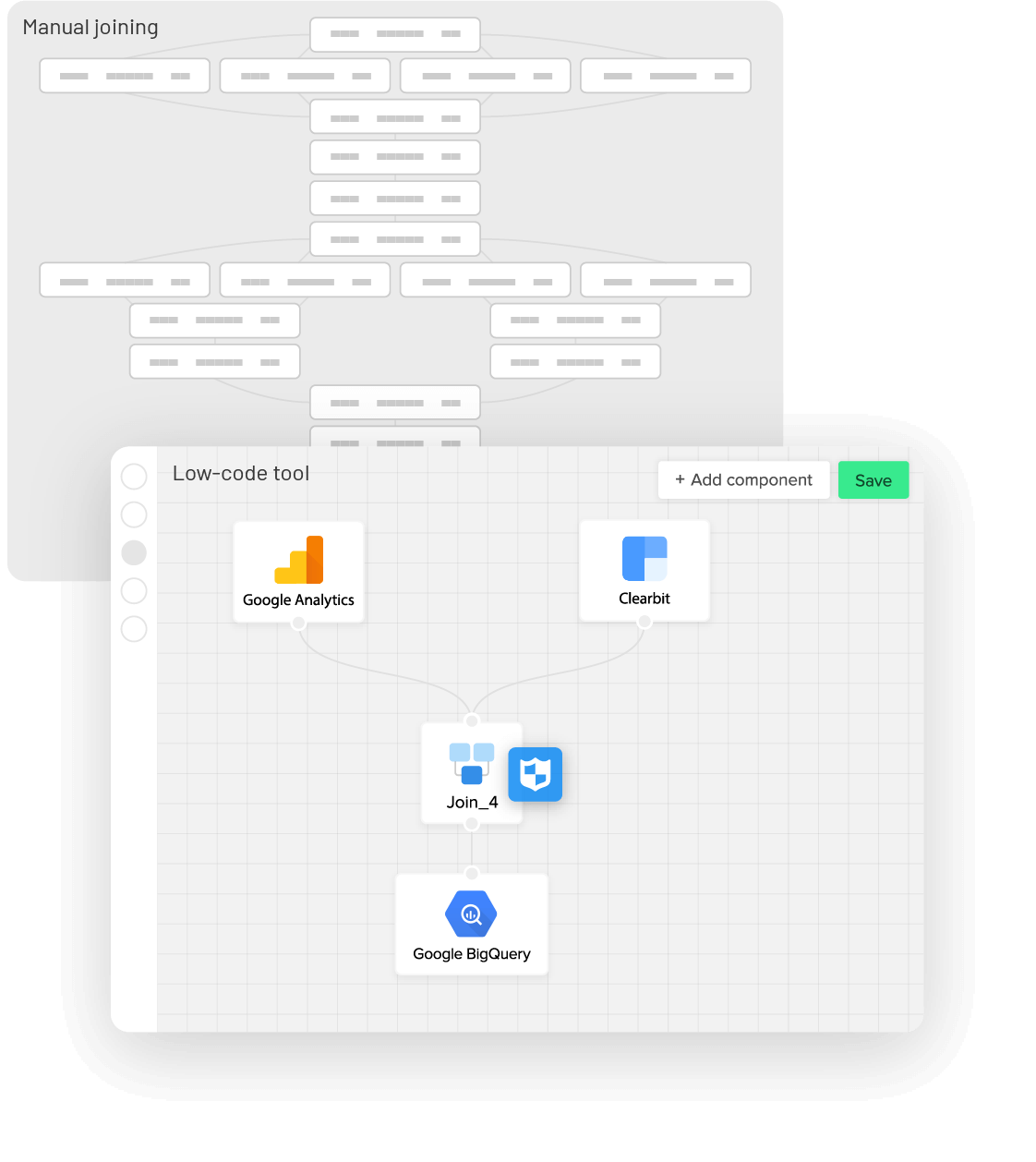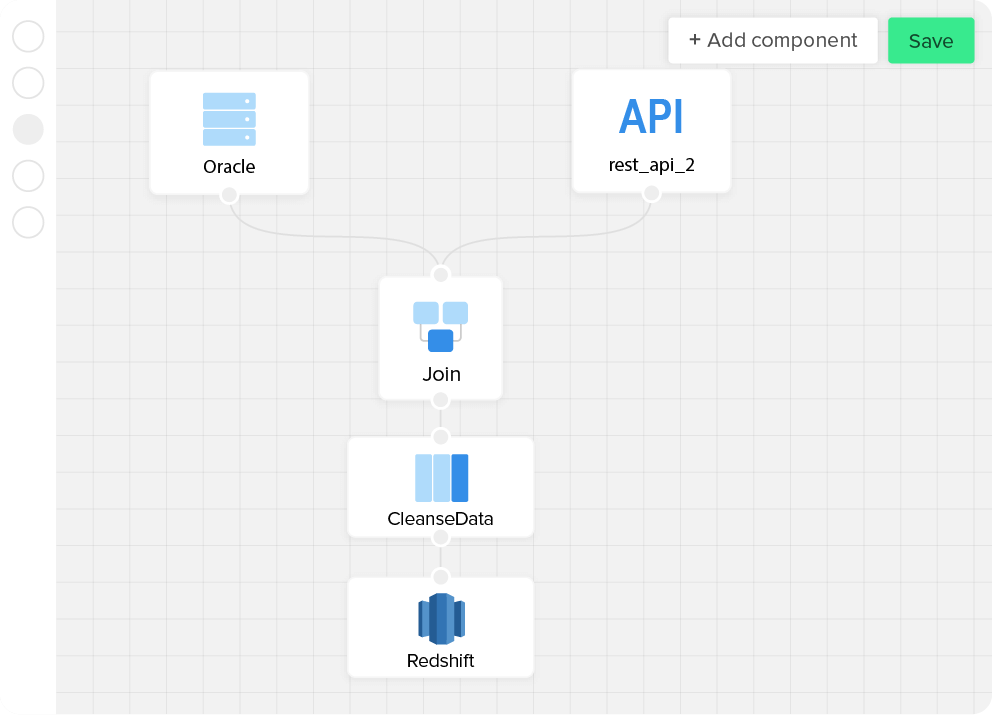 Take Your
Time Back
Migrate to the cloud and connect to on-premise legacy systems to have both systems and architectures in sync while you migrate, and then make the cut-off once you go completely to the cloud.

Maintaining APIs can be costly and time-consuming. We simplify the process by having API management on the Integrate.io platform and providing connectors to over 100 applications to make working with APIs simple and straightforward.
Integrate.io makes it much easier to extract and analyze data from disparate systems. More importantly, it gives us back our time to focus on making decisions and taking action based on insights.
Fanatical
Support Team
Unlimited support by phone, chat, and video for all users. If you need additional support, think of our dedicated team members as an extension to your data team.

Our team takes a tailored approach to your use-case for any problem that arises. Hop on a call, work through over chat, or discuss over email - whichever method works best for you.
Our assigned Success Engineer has been spectacular to work with. We've also leveraged the Integrate.io support...who are responsive and always do the right thing for their clients.
The Unified Stack

for Modern Data Teams
Save countless engineering hours with our automated, scalable, securETL pipeline.