Integrate.io for
Reverse ETL
Turn your data warehouse into the heartbeat of your organization. Get actionable data across all teams with Integrate.io and Reverse ETL.
START YOUR FREE TRIAL
No credit card • Full Trial for 14-Days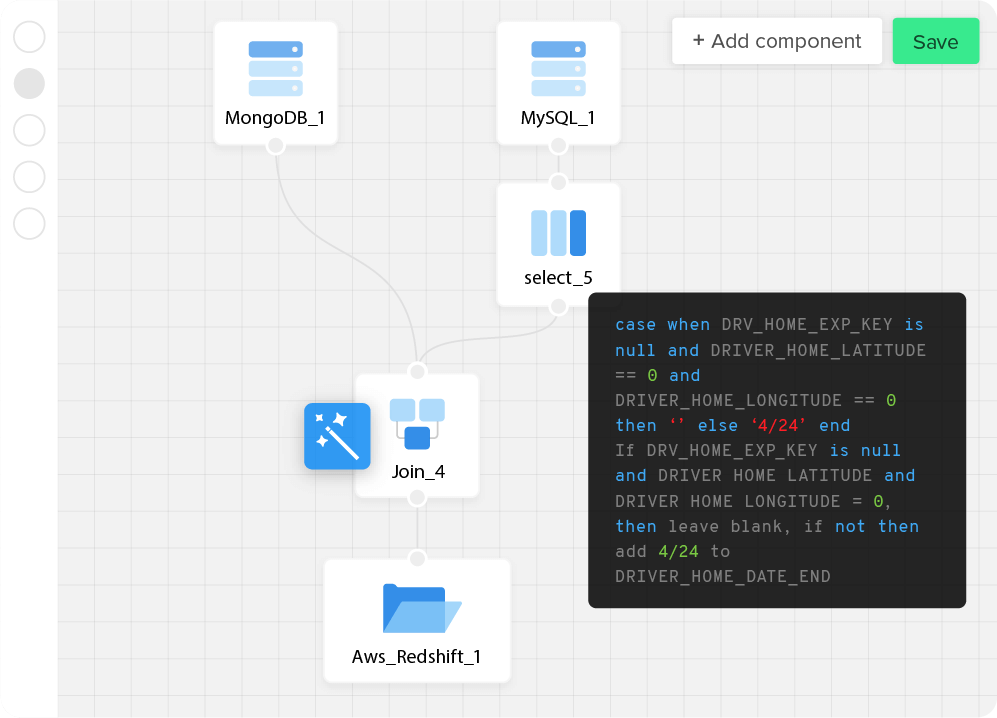 Reverse ETL
and Integrate.io
Boost

Operational Analytics

It's been difficult to pull data from your data warehouse for operational use. However, the reverse ETL process with Integrate.io will power your CRM, ERP, and other SaaS software, allowing your teams to make more informed business decisions.

Get Daily

Data-Driven Insights

You've been trying to get data out of your warehouse, but there's too much data to sort through and too many data silos. Integrate.io moves data from your data warehouse or Salesforce back to your data sources, so that teams have the data readily available for daily use. Discover the power of Reverse ETL.
Common Integrations
Salesforce
Oracle
Redshift
Google BigQuery
Integrate.io makes it much easier to extract and analyze data from disparate systems. More importantly, it gives us back our time to focus on making decisions and taking action based on insights.
Customer
360 Insights
Empower Your

Customer Data

The lack of customer insights can greatly diminish customer retention rates. Take advantage of the fresh customer information in your data warehouse to enable intelligent, real-time decision-making. Reduce customer churn with Integrate.io.

Pre-built

Data Connectors

With over 200 pre-built data sources and destinations, Integrate.io makes it quick and easy to deploy reverse ETL pipelines. Reduce the time it takes to load your datasets by up to 93% with Integrate.io.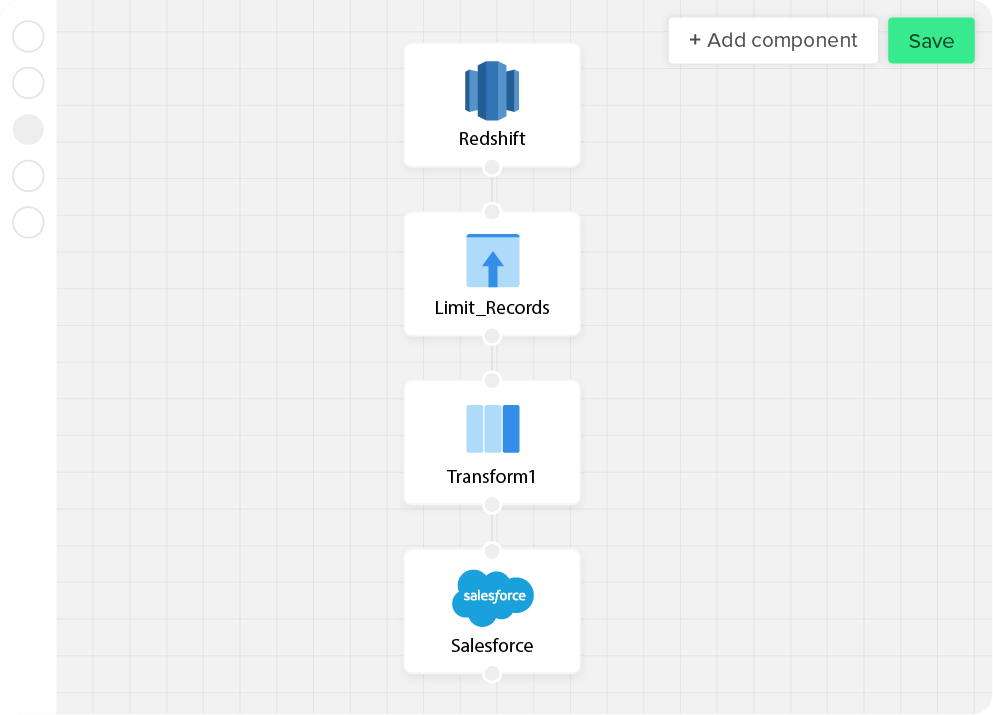 Reduce time
to implementation
No longer wait and rely on your engineers to pull the reports you need. Integrate.io's data pipelines will save you time, reduce errors, and give you peace of mind when pulling the data you need. Create a more efficient data pipeline with Integrate.io.

On-boarding a new tool to your team can take over a month to implement. Get data pipelines set up in hours with streamlined no-code and low-code implementation. Get your whole team fully implemented within the first week.
Common Integrations
Snowflake
Zendesk
Google Ads
Postgres
Before Integrate.io... every Monday, our consultant was spending 3 ½ hours to manually do the reporting. It was insane. With Integrate.io, any analysis I want to do is just instant. It's like a little miracle every day.
Enabling Smarter Decisions with
Operational Analytics
In this white paper, we'll discuss everything you need to know about reverse ETL, including:
The difference between "traditional" ETL and ELT processes and reverse ETL
The relationship between reverse ETL and operational analytics
The benefits, use cases, and applications of reverse ETL
How to implement reverse ETL
How to choose the right reverse ETL tool for your business
Download to learn more!
Get the whitepaper
The Unified Stack

for Modern Data Teams
Save countless hours and boost your operational analytics with our automated, scalable, secure ETL platform.