Integrate.io for
Power Your SaaS Business
Increase new revenue, decrease churn, and get the data insights you need with Integrate.io's ETL platform.
START YOUR FREE TRIAL
No credit card • Full Trial for 14-Days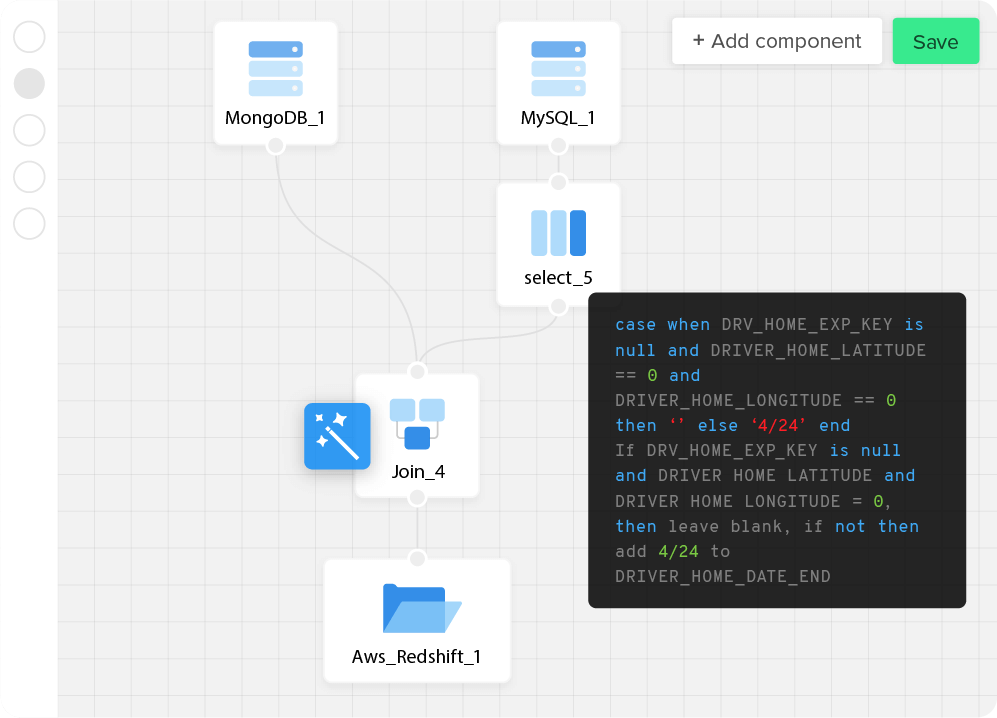 Unlimited
Capabilities
Data integration is a huge implementation bottleneck. Integrate.io lets you work from a cloud-based, low-code interface,when you need it use the built-in Python editor for advanced coding. Integrate.io will scale with your SaaS business.

Focus on

Your Core Business

Your business is scaling and you have a big data problem. Integrate.io has 200+ pre-built connectors to cut implementation time by up to 95%. Integrate.io allows your engineers to focus on core business not data integration.
Common Integrations
Salesforce
Snowflake
Google BigQuery
Redshift
With Integrate.io, everything is seamless and flexible. You actually enjoy doing data migration. In the past, it was a nightmare, and now you want to push data all the time, and it's very cool.
Maximize
Your Productivity
Get Real-time

Data Insights

You've been trying to reflect changes in real-time, but there's too much data and too many data silos. Integrate.io also allows you to easily track and reflect changes in real-time, because you need to provide the maximum value to your customers.

Integrate.io handles the ops while you use our pre-built data connectors to build low-code data pipelines. Stop wasting time with manual data entry and give your developers their time back with Integrate.io.
Common Integrations
Snowflake
Amazon RDS
SFTP
Google Analytics
HubSpot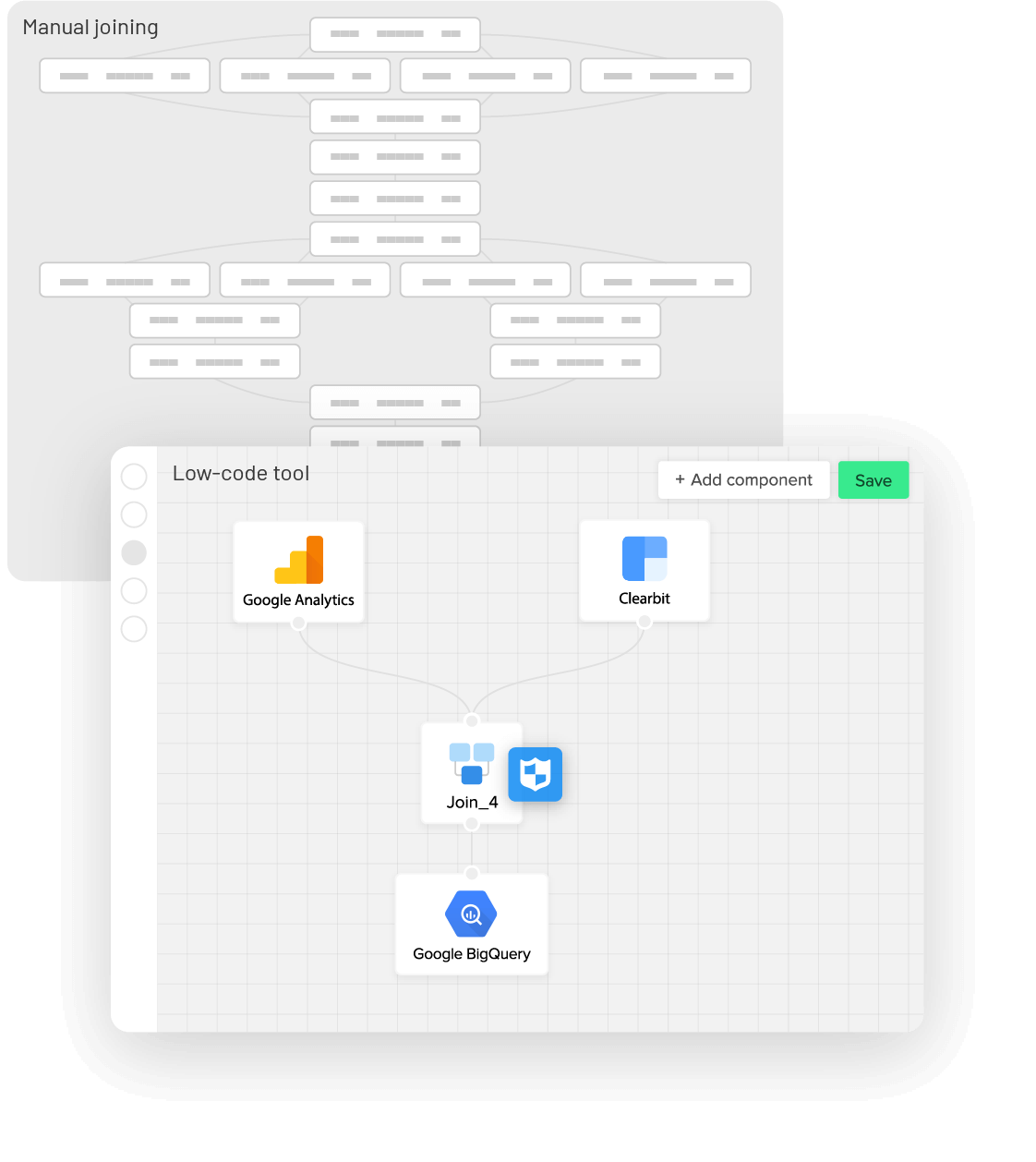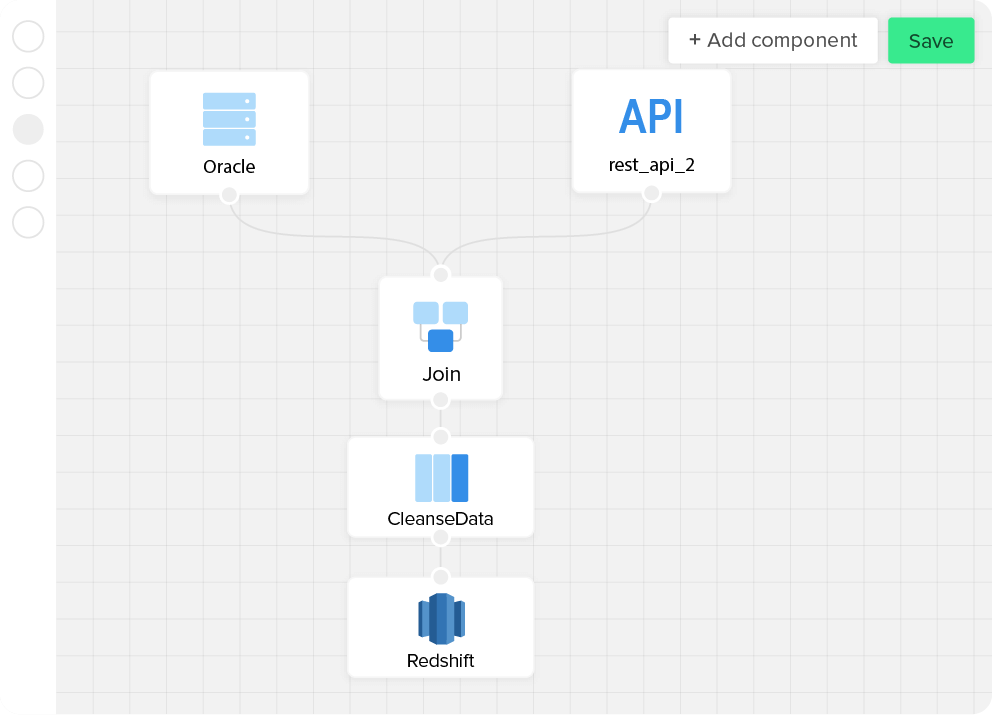 Secure
Data Migrations
Ensure your data is secure during the migration with Integrate.io security features and compliance. Manage all your future changes automatically with Change Data Capture.

Connect to

Legacy Systems

Connect to on-premise, legacy systems to have all your systems and software in sync while you migrate your data to the cloud.
At first we tried building our own ETL pipeline, then we evaluated 5 other ETL vendors - and Integrate.io was by far the most reliable, affordable, and easy to use.
Establish and
Maintain APIs
Maintain other

Source APIs

Maintaining APIs can be costly and time-consuming. We simplify the process by having API management on the Integrate.io platform and providing connectors to over 100 applications to make working with APIs simple and straightforward.

Our fanatical support team provides you with 24/7 support through email, chat, phone, and online meeting support. Our team takes a tailored approach to your use-case for any problem that arises. Think of our team as an extension to your data team.
Common Integrations
Restful API
SFTP
Tableau
PostgreSQL
What sold us on Integrate.io was your ability to keep the API's updated and in sync. We don't have to keep updating things on our end every time Google makes a change. The pipe doesn't break when using Integrate.io.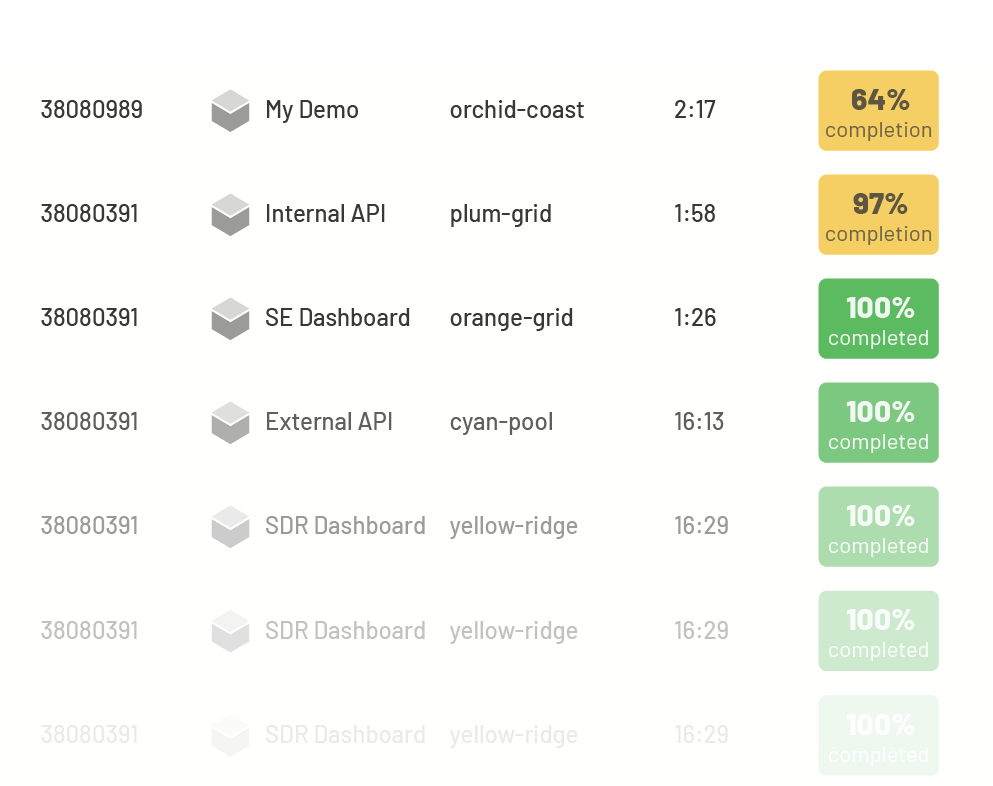 The Unified Stack

for Modern Data Teams
Contact us to save countless engineering hours with our automated, low-code securETL platform.