Integrate.io for
Travel Industry
Gain valuable insights into your user data to give your users a seamless experience, decrease churn, and increase revenue.
START YOUR FREE TRIAL
No credit card • Full Trial for 14-Days
Improve the
Customer Experience
Real-time

Data Enrichment

You've been trying to sort through your data to improve your platform, but it's taking too much time. Integrate.io's low-code, automated data transformation tool allows you to transform data in real-time to enhance your platform for your customers.

Stop sending irrelevant information to your users. Use behavioral data to fully understand your customers and successfully personalize their experience online, reducing churn in the long run.
Common Integrations
RestAPI
Snowflake
SFTP
MongoDB
With Integrate.io, everything is seamless and flexible. You actually enjoy doing data migration. In the past, it was a nightmare, and now you want to push data all the time, and it's very cool.
Stop Focusing on Your
Data Problem
As your audience and customers grow, your data will grow as well. With more data, comes a higher risk of a data breach which is detrimental to a company. Ensure your customer data is protected as you scale with Integrate.io's secure ETL platform.

Focus on

Your Core Business

Your business is scaling and you have a big data problem. Integrate.io has 200+ pre-built connectors to cut implementation time by up to 95%. Integrate.io allows your engineers to focus on core business not data integration.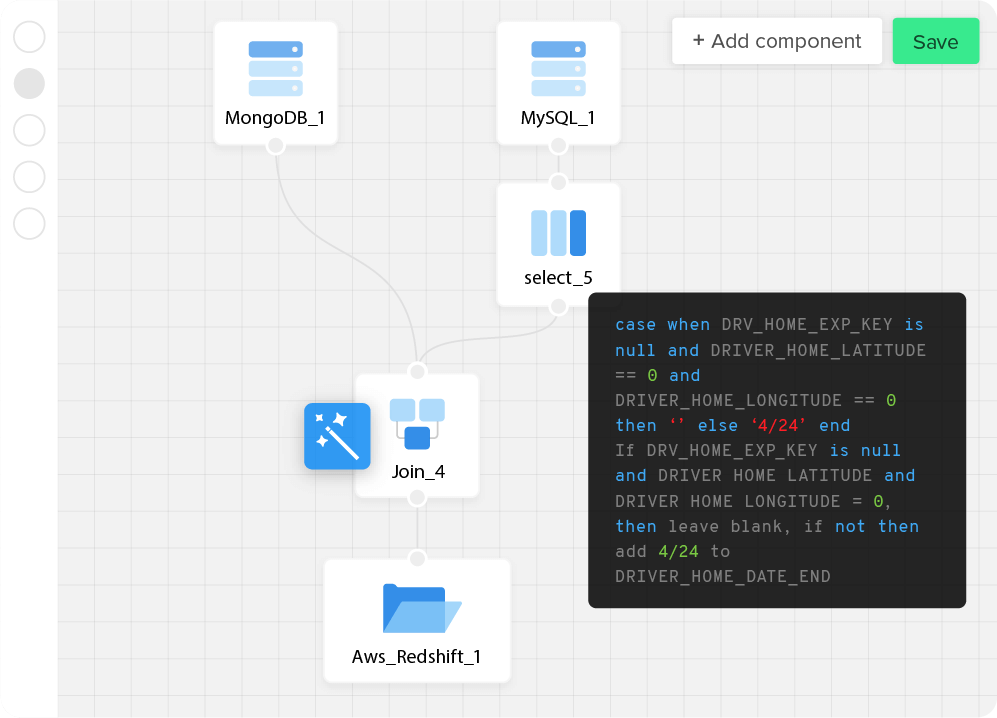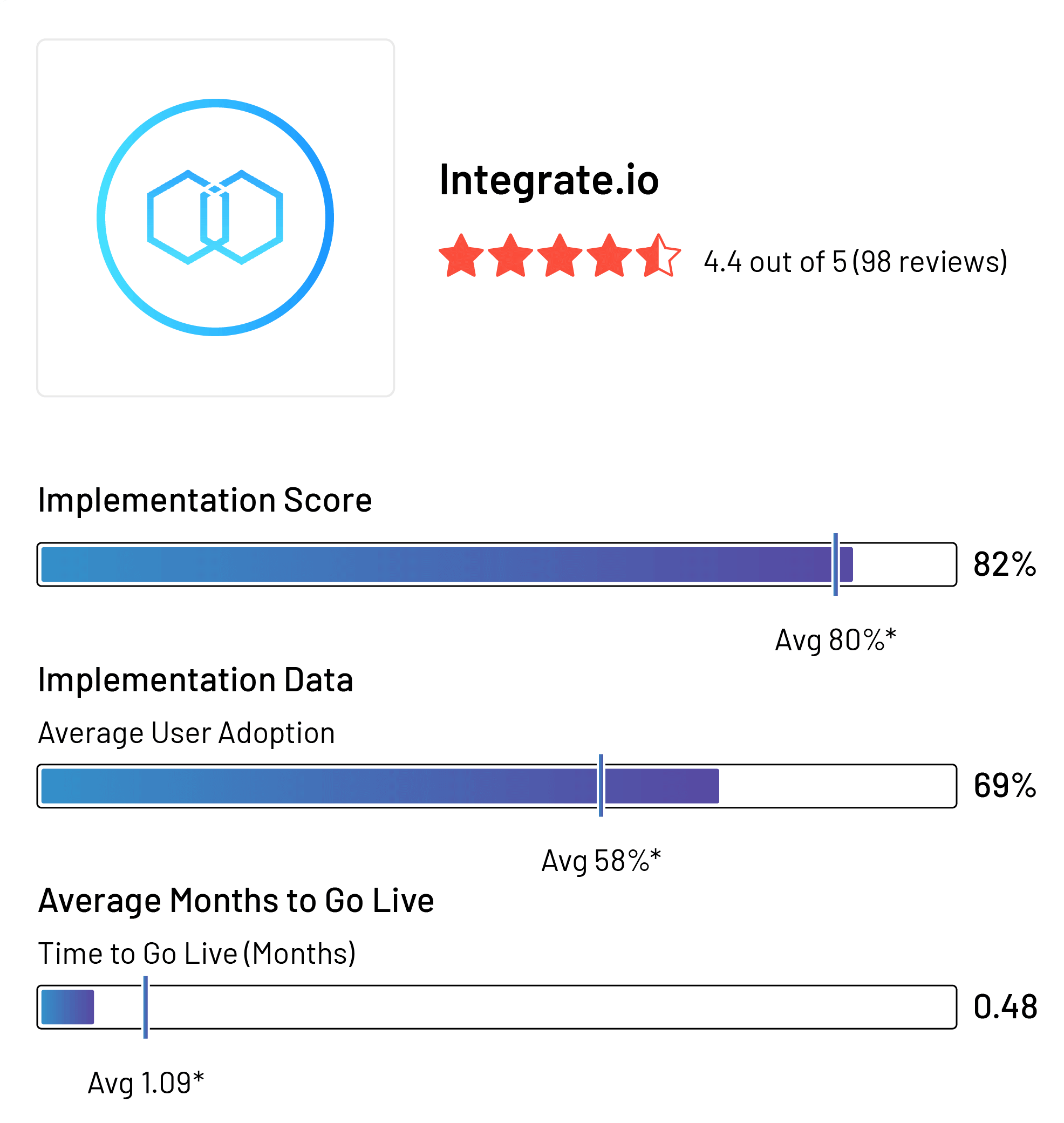 Short
Learning Curve
Integrate.io handles the ops while you use our pre-built data connectors to build low-code data pipelines, so you no longer miss out on potential subscribers. Stop wasting time with manual data entry and give your developers their time back with Integrate.io.

Quick

Implementation Times

Get up and running with Integrate.io in just a couple of minutes - then let us do the rest of the heavy lifting. 74% of our customers get their data pipelines running within the first week of implementation.
Common Integrations
Amazon RDS
Google Analytics
Facebook Ads
Salesforce
At first we tried building our own ETL pipeline, then we evaluated 5 other ETL vendors - and Integrate.io was by far the most reliable, affordable, and easy to use.
Your
Success Team
An Extension to

Your Data Team

Our fanatical support team provides you with 24/7 support through email, chat, phone, and online meeting support. Our team takes a tailored approach to your use-case for any problem that arises. Think of our dedicated team members as an extension to your data team.

Integrate.io

Security Team

We have CISSP and Cybersecurity-certified members on our Security team that will help you create and implement your data security strategy. We also use SSL/TLS encryption on all our websites and microservices in order to maintain the highest security and data protection standards.
The customer support is one of the best I have experienced. They were very prompt every time I would have an issue...they were able to implement pagination for an API I was using in less than 2 days.
The Unified Stack

for Modern Data Teams
Contact us to boost engagement on your platform and transform the travel tech industry with our automated, low-code securETL platform.