Connect Open Exchange Rates
to Azure Synapse Analytics
+
About
Open Exchange Rates
Having the most up-to-date exchange rates is crucial if your business accepts multiple currencies, resulting in valuable data collection. For example, the data collected can provide insight into how your customers pay and their buying locations. Integrating your Open Exchange Rates data with other data sources is essential to achieving greater insight into your customers. Use the Open Exchange Rates REST API connector to sync your data as often as needed using Integrate.io's low-code ETL solutions. Start your 14-day trial today!
About
Azure Synapse Analytics
Azure Synapse Analytics is the next incarnation of Azure SQL Data Warehouse from Microsoft. Like SQL Data Warehouse, Azure Synapse Analytics is a cloud-based, relational data warehouse system with MPP (massively parallel processing), virtually unlimited scaling capacity, and the power to process and store petabytes of data. The difference is that Azure Synapse Analytics has added business intelligence, machine learning, and other advanced features to its data warehousing profile. Microsoft has also boosted the platform's capacity to ingest, transform, manage, and process larger volumes of relational and non-relational data faster and more efficiently.
Open Exchange Rates's
End Points
Table of Contents
Connect your Open Exchange Rates data for one source of truth
ELT your Open Exchange Rates data in minutes
Integrate.io has the Open Exchange Rates data integrations you need
How Integrate.io customers achieve growth with our Open Exchange Rates connector
Start analyzing your Open Exchange Rates quickly and efficiently
Why choose Integrate.io for your Open Exchange Rates integration
Explore our Open Exchange Rates resources
Connect your Open Exchange Rates data for one source of truth
Integrate.io's powerful ETL platform offers businesses deep Ecommerce capability. Integrated data is available on a streamlined dashboard, allowing you to make connections between data sources that would have otherwise been siloed. You can also choose to view your data in the format of your choosing, such as a CSV file.
An immense amount of currency data is generated using a currency API like Open Exchange Rates. For example, you may want to pull live or historical currency exchange rate data to integrate it into your data warehouse. The base currency for this API is USD. However, from a marketing and sales perspective, you can view how many customers wish to pay via GBP, EUR, or other foreign exchange rates to understand what that means for your business. The number of API requests you can access depends on your selected pricing plan.
The primary use case would be to convert your sales data to a uniform currency, sending that data to Netsuite, Salesforce, or a data warehouse. This strategy would provide you with a more unified view of your sales data.
Once you connect your Open Exchange Rate data, you can:
Gain access to critical metrics regarding fluctuating currencies, particularly profit margins.
See whether your inventory is appropriately priced, as products may need to be repriced based on the currency accepted.
Determine if there are preferred payment methods so you can offer geographically-appropriate payment gateways.
Use the Open Exchange Rates connector from Integrate.io to get a more reliable, detailed overview of your shipping data and how it relates to your ongoing business goals. Speak to our expert team to get started.
ELT your Open Exchange Rates data in minutes
When using Integrate.io's ELT platform, you can access the data you need when you need it most. You can set up a data warehouse within minutes and sync your Open Exchange Rates data. Thanks to Integrate.io's Open Exchange Rates connector, no coding is required to get started.
With Integrate.io's ELT capabilities, you will:
Better understand how changing currency and the latest rates influence sales and your company's finances.
Eliminate data silos that create inefficiencies thanks to automated data pipelines.
Data fields can be updated in minutes, eliminating the errors associated with manual input.
Schedule a demo
to learn how Integrate.io can help your data team.
Integrate.io has the Open Exchange Rates data integrations you need
Syncing your Integrate.io data will provide greater insight into sales and customer behavior. Integrate.io has created many Open Exchange Rates integrations, allowing merchants to connect their siloed data to other third-party apps and services. When viewing data in this format, you can recognize trends to increase sales and improve the customer experience.
The ultimate goal is to gain actionable insight to fuel growth. The more streamlined your data is, the easier this process will be, resulting in enhanced efficiency and productivity. Best of all, no coding is required. For example, you may wish to integrate your Open Exchange Rates data with your
Shopify
or
QuickBooks
data. Another use case would be integrating Open Exchange Rates data with shipping data, such as the information you collect when implementing
ShipStation
or another shipping API.
See how the Open Exchange Rates connector from Integrate.io breaks down silos for deeper insight into your company's data and how data integration can
streamline your Ecommerce business
.
How Integrate.io customers achieve growth with our Open Exchange Rates connector
When your goal is to turn your data warehouse into a data platform, Integrate.io can make it happen. Offering pre-built connectors, Integrate.io allows you to extract, load, and transform immense amounts of data, including data associated with real-time exchange rates. You gain access to real-time intelligence when this data is connected to other data sources.

The more controlled and transparent your data stack is, the easier it will be to make the decisions that fuel growth. From improved data quality to time savings, many benefits result once a partnership with Integrate.io is formed. For example, when Open Exchange Rates data is integrated with Salesforce data, you will gain a more accurate picture of your customers.

While the options for integrating Open Exchange Rates data are vast, Integrate.io makes this process seamless, allowing you to connect anytime, anywhere. You can leverage data that may have never been utilized with just a few clicks. As you boost your analytical power and access more detailed data, you can take steps to optimize your sales team.


Begin analyzing your Open Exchange Rates data quickly and efficiently
With Integrate.io, the impact of your data integrations can be seen within a matter of weeks. Plus, all it takes is 30 minutes to get started. The initial setup and syncing of data could allow you to start making critical connections before your lunch break is over. Once you see how one metric influences another, you can take actionable steps to drive ongoing business goals and boost your bottom line.

The initial process will require you to set up your Integrate.io account and API connectors, such as the Open Exchange Rates API. Using Integrate's low-code ETL, you can transfer your historical data and then update that data as often as you wish. Now is the time to take control of your data, and Integrate.io is here to show you how.


Why choose Integrate.io for your Open Exchange Rates integration
When you choose Integrate.io to power the data generated from https://openexchangerates.org, you're choosing a software solution that will help you reach your full potential through the power of your most recent, relevant data. With Integrate.io, you can sync multiple platforms, including Open Exchange Rates, allowing you to:
Better understand your customers, influencing more profitable growth for you and a better experience for them.
Access a single source of truth via real-time reporting, focusing on data related to this currency converter, customer behavior, and sales.
Pinpoint where your attention is needed most, helping you save your most precious resources.
Book your 1:1 consultation
to discover the power of a world currencies conversion integration from Integrate.io.
Explore our Open Exchange Rates resources
When you implement the Open Exchange Rates API, it's essential to unlock its full potential. With Integrate.io, that's possible.
Check out our latest articles related to Open Exchange Rates:
See similar data sources:
Shopify: This all-in-one Ecommerce platform powers millions of businesses worldwide.
QuickBooks: This is the Intuit Inc. set of software solutions designed to manage a small business's payroll, inventory, sales, and other needs.
Zuora: This subscription management tool allows companies to manage their subscription business and automate customer lifecycles.
Azure Synapse Analytics's
End Points
Azure Synapse Business Intelligence, Machine Learning, and Data Analytics
In addition to serving as a powerful, scalable, cloud-based data warehouse, Azure Synapse adds advanced business intelligence and machine learning data analytics to its list of services.
Azure Synapse Unified Analytics
Whether you need a non-relational data lake, relational data warehouse, or a combination of both, Azure Synapse integrates the two and lets you query the data in SQL while serving as a unified, end-to-end analytics solution. Within a single workspace, Azure Synapse allows you to achieve your data warehousing, data preparation, data management, AI, machine learning, and business intelligence goals. Access all of your data and create stunning dashboards with Power BI via a single interface.
Azure Synapse Cloud-Native HTAP Implementation
With Azure Synapse Link, cloud-native HTAP implementation allows you to integrate Azure Synapse with Azure databases to extract near real-time insights from operational databases. This allows Azure Synapse to extract machine learning and business intelligence analyses from live data without disrupting the transactional performance of operational systems.
Azure Synapse Programming Language Compatibility
Azure Synapse allows your team to work with their preferred language. Whether it's T-SQL, Scala, Spark SQL, Python, or .Net, Azure Synapse is compatible with your language of choice while using either provisioned or serverless processing resources.
Azure Synapse Serverless On-Demand or Provisioned Resources
Azure Synapse lets you query data with provisioned or serverless on-demand computational resources.
Azure Synapse Compatibility With Azure, Microsoft, and Open Data Initiative Services
Azure Synapse natively connects with a wide range of Azure and Microsoft services. The platform includes native connectors for Azure Machine Learning, Azure Data Lake, Azure Blob Storage, Azure Active Directory for authentication, and Microsoft Power BI for visualizing data. Azure Synapse also integrates its machine learning and business intelligence tools with Open Data Initiative tools and services. Led by Microsoft, Adobe, and SAP Software solutions, the Open Data Initiative seeks to boost the connectivity and interoperability of cloud-based SaaS services. Open Data Initiative compatible services include the Microsoft Office 365 suite, the Microsoft Dynamics 365 suite, and more.
Azure Synapse Workload Optimization
Microsoft Azure Synapse makes it easy to optimize your query performance through limitless concurrency, workload isolation, workload management.
Azure Synapse Advanced Security and Privacy
Azure Synapse offers cutting-edge security and privacy that includes dynamic, real-time data masking, always-on data encryption, automated threat detection, authentication through single-sign-on and Azure Active Directory. The platform also includes access control features like column-level security and native row-level security for additional security and privacy within your team.
Azure Synapse Compliance Certifications
In terms of compliance, Azure offers
more certifications than any cloud provider
to ensure that your data collection and data use practices comply with industry-specific, regional, state, and national compliance standards.
Integrate Open Exchange Rates
With Azure Synapse Analytics Today
The no-code pipeline platform for
your entire data journey
TRY IT FREE FOR 14-DAYS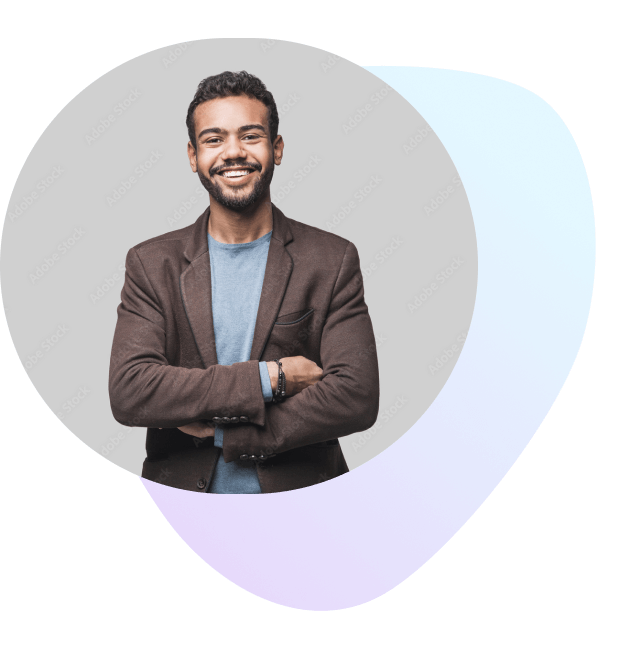 Get Started On Your

Data Integration Today
Powers your company decision making
and operational systems with our one-stop
ETL and data integration platforms
TRY IT FREE FOR 14-DAYS