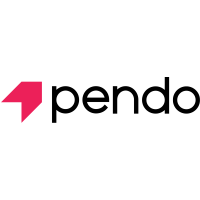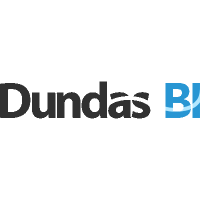 Integrate Pendo with Dundas BI
Integrate Pendo with Dundas BI Today
Free 7-day trial. Easy setup. Cancel any time.
About Pendo
Pendo is a cloud-based software-as-a-service (SaaS) platform that integrates your application and webpage usage analytics with feedback, guidance, and communication from end-users. The solution empowers you to understand the way customers are using your product, how they feel about it, and what their experiences are like without overburdening your engineering team. Pendo provides your development team with the insights they need to dramatically improve applications, websites, and user experiences. The platform also keeps your customers informed about product enhancements and key developments as you release them.
About Dundas BI
As a visually-focused business intelligence platform for enterprises, Dundas BI includes customizable dashboards, stunning visual analytics, and multi-age reports to present your data in a way that drives faster decisions. Through its customizable and interactive charts, maps, scorecards, gauges, and other features, Dundas BI offers fully open APIs and built-in functionality so users can finetune nearly every aspect of their visual presentations.
Popular Use Cases
Bring all your Pendo data to Amazon Redshift
Load your Pendo data to Google BigQuery
ETL all your Pendo data to Snowflake
Move your Pendo data to MySQL
Bring all your Dundas BI data to Amazon Redshift
Load your Dundas BI data to Google BigQuery
ETL all your Dundas BI data to Snowflake
Move your Dundas BI data to MySQL
Integrate Pendo With Dundas BI Today
Free 7-day trial. Easy setup. Cancel any time.
Pendo's End Points
Pendo User Metrics
Pendo includes tools to track metrics on total web traffic, user engagement, session length, per session page views, scrolling behavior, bounce and rates, conversion figures, standard user actions, actions that lead to conversion, and more. Pendo also monitors where your traffic is coming from, how people enter your site, and at which point they leave. Then it presents the data in elegant, easy-to-understand visual reports.
Pendo User Sentiment Surveys
Pendo allows you to deploy NPS and polls directly to users in-application to produce better and more accurate results. You can target specific users based on product interactions or user characteristics to obtain the specific feedback you require. Pendo's user sentiment surveys empower you to combine survey responses with user behavior data to gain a more three-dimensional understanding of your customers. By merging quantitative and qualitative survey data, you'll gain a clearer picture of what pleases and displeases users to reveal actionable opportunities to adjust your products for improved customer conversion, increased retention, and more profitable business results.
Pendo Integrations
Pendo offers built-in ETL (extract, transform, load) connections to integrate with a wide variety of platforms such as Slack, Segment, Fivetran, Fullstory, LaunchDarkley, Google BigQuery, DOMO, Drift, Looker, Amazon Redshift, Salesforce, UserVoice, WordPress, Zapier, Zendesk, and more.
Pendo Product Improvement Roadmapping
Pendo includes tools to coordinate your team around a central planning roadmap informed by the metrics and insights the platform generates. Roadmapping features include the ability to visualize your product development strategy and organize your plans around product enhancements, timeline, team, and market segment. You can also manage which teams can access different views of the plan, and streamline views for stakeholders so they're overload with information. Pendo's drag-and-drop functionality empowers non-tech-savvy users to create and manage roadmaps.
Dundas BI's End Points
Dundas BI Customizable Dashboards
Dundas BI features real-time, self-service dashboards that measure vital performance and business metrics — so you can visualize, analyze, and understand information from different business systems on a single dashboard. The service allows you to build and customize your own dashboards with an easy, drag-and-drop interface for high-quality, professionally-designed presentations. More advanced users can also write scripts for more nuanced data requirements.
Dundas BI Data Visualizations
Dundas BI prides itself on offering powerful, flexible, customizable, and stunning data visualization features. When combined with the platform's built-in interactive dashboard features, Dundas BI's visualizations offer the ability to explore and interact with rich reports so you can drill into the exact details you want to understand.
Dundas BI Reporting Features
Dundas BI's reporting features empower the creation of multi-page and ad-hoc reports. The drag-and-drop functionality allows anyone to merge diverse data into a single report to create complex views of your information. In addition, automation tools let you preschedule the sharing of reports through email delivery, printing, and more.
Dundas BI Mobile Experience
Dundas BI is a 'mobile-first' platform that offers full compatibility with mobile devices through its use of HTML5. This allows you to design, interact with, and share Dundas BI dashboards, scorecards, and reports with either a desktop, laptop, or mobile device. Dundas BI even allows you to perform complex data analysis within your mobile device.
Dundas BI Analytics Tools
Dundas BI offers predictive data analytics, including real-time access to stunning visual analytics derived from your data. The analytics tools empower non-tech-savvy users to design, build, view, interact with, track, and share vital business metrics without any assistance from your tech team. Novice users can even set up data connectors, hierarchies, metrics, and make use of data cubes on a basic level.
Dundas BI Platform Compatibility
Whether you need to deploy Dundas BI on-premises or in the cloudDundas BI, the platform is compatible with the widest variety of IT standards. You can run Dundas BI under the protection of a firewall or on a public cloud solution like Amazon AWS, Google Cloud Platform, or Microsoft Azure. Compatible data sources include RDBMS and OLAP, Flat files, Web services, and more. Plus, the platform has a data cube layer that offers built-in ETL capabilities.
Dundas BI Integrations
Dundas BI's seamless data integration allows you to embed the solution into your web applications, software, and existing systems like Client Portals and CRM systems.
See What Integrate.io Can Do For You
Free 7-day trial. Easy setup. Cancel any time.
Popular Articles
Integrate Your Data Today!
Free 7-day trial. Easy setup. Cancel any time.