Connect Snowflake
to Microsoft Azure SQL Database
+
About
Snowflake
Snowflake is often referred to as a data-as-a-service (DaaS) platform because it offers data storage and analytics powered by the cloud. Your business would surely choose a Snowflake account if you wanted to store, process, and utilize your data without the complexity of traditional solutions. What about getting your data out of Snowflake? With Integrate.io, you can create a two-way street to easily move data in and out of your Snowflake data warehouse.
About
Microsoft Azure SQL Database
Microsoft Azure is a public cloud computing service designed for building, testing, launching, and managing applications and services via Microsoft-managed data centers. Through its platform-as-a-service (PaaS), software-as-a-service (SaaS), and infrastructure-as-a-service (Iaas) offerings, Microsoft Azure integrates with a wide range of programming languages and tools. In addition to working with Microsoft's proprietary software and systems, Azure is compatible with third-party solutions, including Linux. As an extremely popular cloud services platform, many businesses and enterprises have used Microsoft Azure to migrate their computer systems to the cloud and eliminate the costs and staff requirements needed to maintain physical onsite servers.
Snowflake's
End Points
Table of Contents
5 Reasons to Integrate Snowflake
Connect Your Snowflake Data for One Source of Truth
ETL Your Snowflake Data to Any Destination in Minutes
Integrate.io Has The Snowflake Data Integrations That You Need
How Integrate.io Customers Power Growth With Our Snowflake Connectors
Get Started Analyzing Your Snowflake Data in Minutes
Why Choose Integrate.io for Your Snowflake Data Integration
5 Reasons to Integrate Snowflake
Snowflake is a powerful data-as-a-service (DaaS) platform for efficiently storing large amounts of data.
Integrating with Snowflake can help you pull data into the platform to enrich your insights in down-the-line apps.
Integrating also empowers you to pull data out of the Snowflake Data Cloud and into other apps to support your sales, marketing, and service teams.
By connecting Snowflake with your other data sources and destinations, you can eliminate data silos and reveal deeper insights.
Using Integrate.io to create your data pipeline makes tapping into data stores quick and easy, even for non-technical users.
Connect Your Snowflake Data for One Source of Truth
Constant data sharing has rapidly grown to become a core activity for modern businesses, but that doesn't mean it's always easy. With so many concerns around speed and security, moving data efficiently requires more than automation and infrastructure — it means choosing a solution capable of simplifying all the permissions, optimization, and processes involved in effectively loading data across systems. The thing is, the people who need your data the most (like your marketing team) don't have the time to devote to the technical details.
With Integrate.io, your business will no longer be held back by the size and speed of your data engineering team. Thanks to a no-code, user-friendly interface, Integrate.io empowers everyone on your team, regardless of technical abilities, to move and utilize data with ease. Plus, access controls keep security in check without bogging down workflows. This means:
Your marketing team will have easy, direct access to the data they need exactly when they want to use it.
You can enrich your Snowflake data with insights from other apps, making your down-the-line business intelligence apps stronger.
With a two-way Snowflake integration, you can take insights from your marketing apps and easily move them into your Snowflake datasets, making your whole business smarter.
Integrate.io creates stronger data warehouse insights by improving data observability and making it easy for all members of your team to access powerful analytics. If you're interested in learning more about how Integrate.io can power your marketing decisions, try it for yourself!
ETL Your Snowflake Data to Any Destination in Minutes
Just a few years ago, data ingestion called to mind slow, complicated processes. Now, using a modern solution like Integrate.io, your team can set up a Snowflake connection in mere minutes and customize it with whatever configuration details best fit your use case. While Integrate.io is a no-code solution, it's also a low-code solution, giving developers the flexibility and control they demand without unnecessary complexity. That means:
Your team can easily connect Snowflake with all your favorite apps and providers, like Microsoft Azure.
Your data lakes will no longer feel siloed from the rest of your tech stack, allowing data to flow both ways seamlessly.
With robust tutorials and docs, your team won't have to deal with the frustration of a poorly designed pipeline ever again.
Getting the most out of your organization's data means having easy and direct access to it, so why rely on a complicated data pipeline to meet your needs? Integrate.io is a no-code solution that offers advanced functionality, like reverse ETL/CDC, without complexity. See for yourself!
Integrate.io Has the Snowflake Data Integrations You Need
Cloud storage platforms are only the beginning. If you're looking to connect Snowflake with your other apps, Integrate.io makes it a breeze thanks to pre-built connectors. Here are the most popular:
Snowflake to Salesforce
Snowflake to Campaign Monitor
Snowflake to Shopify
Interested in effortlessly integrating Snowflake with the rest of your tech stack? Integrate.io makes it easy. Give it a test run today with a 14-day free trial.
How Integrate.io Customers Power Growth with Our Snowflake Connectors
There are countless use cases for our Snowflake connectors. You may be looking to move additional data into Snowflake to enrich down-the-line business intelligence (BI) apps. On the other hand, you may be trying to move data out of Snowflake to provide embedded insights for your customer service and sales teams.

Whatever you choose to do with your Snowflake data, just know that Integrate.io makes it easy.


Get Started Analyzing Your Snowflake Data in Minutes
Getting started with Integrate.io is easy. It all begins with your 14-day free trial, which gives you complete access to the Integrate.io platform, so you can explore all the connectors, tools, and features. Once you're inside, simply follow this process to start building your pipeline:
Navigate to the integrations page to find your Source and Destination. Snowflake can be either a source or destination, and there are over 140 other apps to choose from.
If you choose Snowflake as a source, use our tools to easily identify the Snowflake object(s) you wish to move.
If you choose Snowflake as a destination, use our tools to decide what data you're taking from your source app and where it's going to end up in your Snowflake database.
Define any transformations that need to take place. Then decide when and how often your data should be moved.
That's it! In a few easy steps, you've utilized our drag-and-drop interface to securely connect Snowflake with the apps of your choice. Just rinse and repeat to build a complete data pipeline for your business.
Why Choose Integrate.io for Your Snowflake Data Integration?
At Integrate.io, we believe that storing, moving, and utilizing your data should be an effortless experience, which is why we continuously invest in making our platform faster, stronger, and more user-friendly. Businesses choose Integrate.io because they want to get away from the complexity of other tools and spend more time actually using their pipeline instead of fine-tuning it.
Integrate.io offers:
A no-code solution to build your data pipeline
Over 140 integrations with your favorite apps
Reverse ETL/CDC capabilities
Best-in-class support for all users
If you're in search of a no-code data pipeline platform, Integrate.io has all the tools you need to work efficiently without getting bogged down by complex interfaces or difficult workflows. Want to see for yourself what Integrate.io can do? Schedule a demo today and we'll show you.
Get started on your Snowflake data integration today
Try our one-stop ETL and data integration platform to tap into your Snowflake insights today.


Explore our Snowflake ETL resources
Check out our latest Snowflake-related articles
The Ultimate Guide to Connecting Snowflake
Redshift vs Snowflake
Snowflake vs. BigQuery
Top 5 ETL to Snowflake Tools
See similar data sources
Microsoft Azure SQL Database's
End Points
Microsoft Azure Virtual Machines
As one of its IaaS features, Microsoft Azure allows users to deploy virtual machines developed in Windows or Linux.
Microsoft Azure App Services
As one of its PaaS features, Azure App Services allows you to publish and manage websites and web applications.
Microsoft Azure WebApps
WebApps is Microsoft Azure's high-density web hosting service, which allows you to build web applications more efficiently with PHP, Node.Js, or Python, then deploy them on the Azure Cloud.
Microsoft Azure WebJobs
WebJobs gives you the ability to launch applications in the Microsoft App Services space and host them in the cloud.
Microsoft Azure Mobile Engagement Services
Microsoft Azure's mobile engagement service provides real-time tracking, data analytics, and deep insights to better understand user engagement and behavior for your mobile applications.
Microsoft Azure HockeyApp
Microsoft Azure's HockeyApp is a productivity-enhancing driver that helps you design, build, beta test, and distribute mobile apps more efficiently.
Microsoft Azure REST and SDK APIs
Azure's REST and SDK APIs allow you to store and access your application data on Azure's cloud platform.
Microsoft Azure Table Services
Azure Table Services facilitates the storage of data in structured text form so you can access it via a partition and primary key.
Microsoft Azure Blob Service
Blob Service empowers you to store unstructured text information and binary data as 'Blobs' accessible through HTTPS.
Microsoft Azure Queue Service
Queue Service streamlines asynchronous communication across multiple programs.
Microsoft Azure File Service
Azure File Service facilitates cloud data storage via REST API and the SMB Protocol.
Microsoft Azure Search Functionality
Azure's data search functionality supports more efficient data searching with REST and SDK APIs.
Microsoft Azure SQL Data Warehouse
Azure's SQL data warehouse is managed by Microsoft within the Azure Cloud Facility. It offers high-performance querying and enhanced data security.
Microsoft Azure Messaging Service
Azure Service Bus is a messaging service that facilitates communication between the Azure Cloud and applications operating on-site and off-site to build more reliable and scalable applications. The Azure Service Bus supports communication via Event Hubs, Queues, Topics, and Relays.
Microsoft Azure Automation Features
Azure Automation allows users to automate frequently-repeated tasks that they perform in their cloud and enterprise environments to save time and prevent human errors. Automation improves the reliability of common administrative tasks. Azure automation allows you to schedule tasks with runbooks or use Desired State Configuration for the automation of configuration management tasks.
Integrate Snowflake
With Microsoft Azure SQL Database Today
The no-code pipeline platform for
your entire data journey
TRY IT FREE FOR 14-DAYS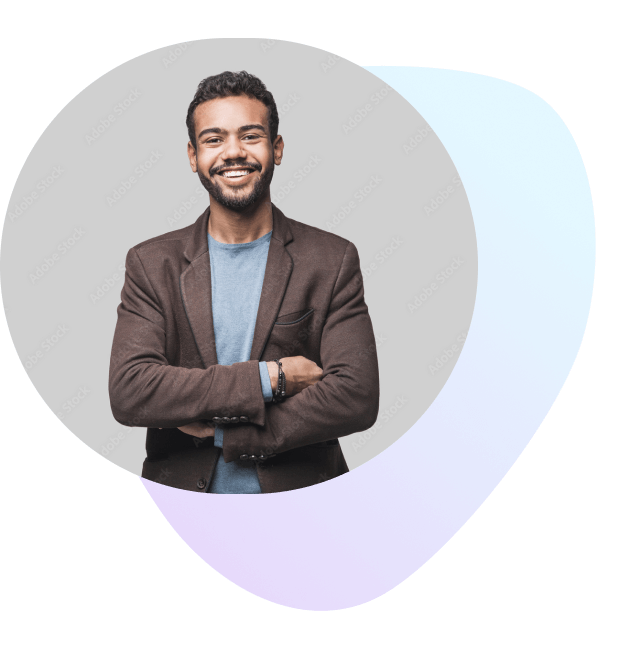 Get Started On Your

Data Integration Today
Powers your company decision making
and operational systems with our one-stop
ETL and data integration platforms
TRY IT FREE FOR 14-DAYS