Connect Braintree
to MongoDB Atlas
+
About
Braintree
Integrating Braintree with your data sources is a crucial step in better understanding your customers to encourage the growth of your business. As you gain greater insight into your customers, you can make more informed decisions that will drive higher conversion rates and boost sales. Use the Braintree connector from Integrate.io to sync your payment data as often as needed with Integrate.io's fast CDC platform.


About
MongoDB Atlas
MongoDB Atlas is a cloud database service for applications that works with Amazon AWS, Microsoft Azure, and Google Cloud Platform. The database service seeks to comply with the most stringent data security and privacy standards while offering a reliable suite of drivers, tools, and integrations. By automating numerous database management tasks, MongoDB Atlas helps developers build apps faster with less human error.
Popular
Use Cases
Bring all your Braintree data to Amazon Redshift
Load your Braintree data to Google BigQuery
ETL all your Braintree data to Snowflake
Move your Braintree data to MySQL
Braintree's
End Points
Table of Contents:
Integrate your Braintree data for valuable transaction insights
ETL your Braintree data in minutes
Integrate.io has the Braintree data integrations you need
How Integrate.io customers achieve growth with our Braintree data connectors
Start analyzing your Braintree data quickly and efficiently
Why choose Integrate.io for your Braintree data integration
Explore our Braintree data integration resources
Integrate your Braintree data for valuable transaction insights
Integrating data from your Braintree account into a streamlined data dashboard allows you to easily access valuable customer and transaction data. Examples include data on decline rates and default merchant accounts. You can learn more on Braintree's FAQ page.

Using a payment platform like Braintree will generate an immense amount of data related to your company and customers that are valuable for your business. This data can help you calculate important KPIs, including revenues and churn rates. To take full advantage of your Braintree gateway and API keys, understand the difference between your production and sandbox gateways to determine your private key, public key, and merchant ID. These are your gateway credentials.

Once you connect your Braintree data, you can visualize that data with other data sources, automating your pipeline in minutes.

Use the Braintree connector from Integrate.io to gain a more reliable and detailed overview of your company's data.


ETL your Braintree data in minutes
Integrate.io offers an
ETL platform
and
ELT Platform
that accelerates time-to-insight. It provides deep capabilities that allow you to access the right data when you need it most.
Get up and running in minutes, not months. The integrate.io 30-minute setup and free initial sync mean you can gain access to valuable insights before you're finished with your lunch break.
Data fields can be updated in minutes, providing access to the most relevant, updated data.
Connect your Braintree data to other data sources to create an automated data pipeline.
Schedule a demo
to learn more about the next steps and how Integrate.io can help your data team. If you're more of a hands-on learner, try it out for yourself with a
14-day ETL trial
.
Integrate.io has the Braintree data integrations you need
Integrate.io has created several Braintree data integrations to help businesses connect their payment data to other third-party apps and services. In doing so, you will gain access to valuable trends that will help you increase sales and improve the customer experience.
There are many examples of how these integrations will help you access more streamlined data so that you can achieve continuous growth — and with Integrate.io, no coding is required. Valuable Braintree integrations include
Google Cloud Storage
,
Salesforce
, and
Shopify
. The goal is to streamline data management to benefit from a more unified understanding of key metrics, leading to more informed decisions and enhanced business growth.
Integrate.io's data integrations empower merchants of all sizes to integrate multiple third-party apps and services simultaneously, allowing them to view their data in one centralized location. This information can then be used to make more informed decisions to increase sales and expand business opportunities.
See how the Braintree connector from Integrate.io will help you interpret business data to achieve sustained growth. Our expert team will show you how to get started.
Chat with an Expert!
How Integrate.io customers achieve growth with our Braintree data connectors
Integrate.io is a data integration tool with pre-built connectors that allow you to
extract, load, and transfer
valuable data, including payment data. This process aims to extract relevant data from individual silos and move that data into a warehouse to provide real-time intelligence.
Customers of Integrate.io create a more controlled data stack, powering growth with Braintree data connectors. By automating this process and increasing efficiency, customers save time and money. Customers also experience improved data quality by reducing the chance of human error. The result is more accurate reporting and more actionable insights.
The ETL destination options include Snowflake, Amazon S3, Amazon Redshift, and more. Through Braintree's API, you can access and extract data, loading it into the data warehouse of your choice.
Start analyzing your Braintree data quickly and efficiently
When you partner with Integrate.io, integrating Braintree data with your data warehouse or data lake is fast and simple. This process gives you access to a more comprehensive view of your data across all relevant sources. That way, you can see how one metric influences another and how best to move forward. To experience the benefits of this integration, you'll need to set up your Integrate.io account and API connectors, such as the Braintree API.

With the help of Integrate.io's CDC or ELT functionality, your historical data is transferred with ease. You can regularly update this data to ensure access to the most up-to-date, relevant information. From settlement batch summary data to decline analysis rates, Integrate.io allows you to take control of your data.


Why choose Integrate.io for your Braintree data integration
Integrate.io offers integration capabilities for businesses, allowing them to reach their full potential through the power of informed decision-making. This software solution helps sync multiple platforms, including Braintree, allowing you to:
Benefit from a 360-view of your customer to achieve more profitable growth.
Access a single source of truth thanks to real-time reporting.
Focus on where your attention is needed most based on your evolving goals.
Book your 1:1 consultation
to discover the power of payment processing integration from Integrate.io.
Explore our Braintree data integration resources
To unlock the full potential of Braintree, you need to analyze the right data and effectively integrate that data with other systems. With Integrate.io, Braintree data integrations are simple, especially with our award-winning customer support team.
Check out our latest Braintree-related articles:
See similar data sources:
Bill.com: This automated accounts receivable solution allows you to send recurring invoices, track invoice payments, and much more.
QuickBooks: This is Intuit Inc's set of software solutions designed to manage a small business's payroll, inventory, sales, and other needs.
Stripe: This SaaS payment management tool offers many solutions, including issuing refunds, processing orders, and managing different subscriptions.
MongoDB Atlas's
End Points
MongoDB Atlas Automated Features
The automated security features included in MongoDB Atlas let you monitor who has access to your data while securing your information against unwanted intrusions. Also, due to the platform's automation of mundane operational tasks — like provisioning and configuration, patching and upgrades, monitoring and alerts, advanced security automation, and disaster recovery — you don't have to be a data science expert to set up and run your databases.
MongoDB Advanced Security Automation
MongoDB Atlas provides a variety of database security layers including advanced access control, IP whitelists, in-flight data encryption through TLS/SSL, optional encryption of your file system, and network isolation through Amazon VPCs and VPC Peering.
MongoDB Atlas Built-In Replication
MongoDB Atlas offers multiple servers to provide 'always-on' availability. Even if your primary master goes down, multiple backups ensure that your system is always up and running.
MongoDB Atlas Backups and Time-Machine Recovery
The advanced backup and recovery features for MongoDB Atlas guard against data corruption. Whether the threat is from hackers or a team member's innocent mistake, you can rest easy knowing that, after a catastrophic, event you'll have a backup copy to recover your system from a specific time in the past.
MongoDB Atlas Detailed Statistics and Monitoring
MongoDB Atlas provides detailed information and statistics about your database systems. By organizing this information in numerous ways, the platform helps you understand when important changes or upgrades to your system may be necessary. Moreover, if it's time to make changes, you can provision new server instances in a flash.
MongoDB Atlas Automated Patches and Upgrades
Whether it's a new technology upgrade to improve database efficiency or a security patch to protect against a new security threat, MongoDB Atlas automatically upgrades or lets you upgrade with a single click, so you can take advantage of features as soon as they're available. Upgrades happen in a matter of minutes without any downtime required.
MongoDB Atlas Customizable Database Tools
MongoDB Atlas includes a suite of tools that allow you to select your regions, billing options, and more — allowing you to customize server instances to your desired specifications.
MongoDB Atlas Scalability
MongoDB Atlas scales up and down — or scales out horizontally through automatic sharding — according to the needs of your company with zero application downtime. This allows you to grow beyond the limitations of one server without making your application too complex. Moreover, the platform's automatic balancing keeps information equally distributed across multiple replica sets as your data volumes grow, or as your cluster increases or decreases.
Integrate Braintree
With MongoDB Atlas Today
The no-code pipeline platform for
your entire data journey
TRY IT FREE FOR 14-DAYS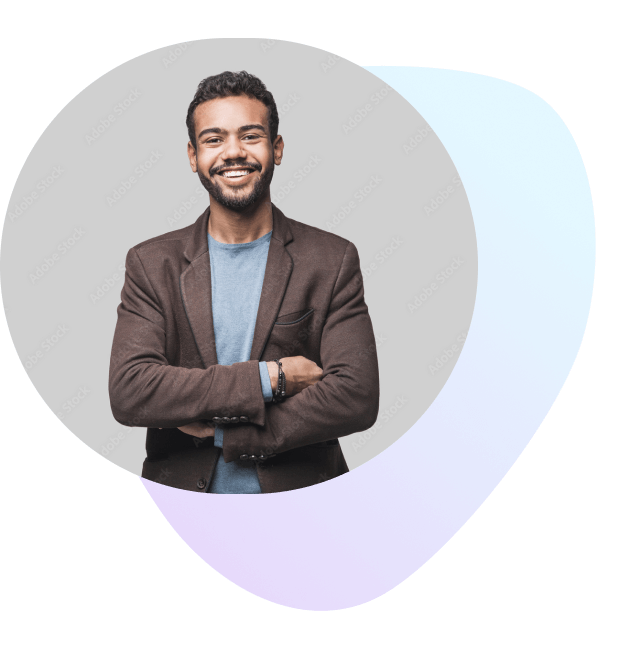 Get Started On Your

Data Integration Today
Powers your company decision making
and operational systems with our one-stop
ETL and data integration platforms
TRY IT FREE FOR 14-DAYS