Connect IBM DB2
to Braintree
+
About
IBM DB2
As a hybrid data approach, the IBM Db2 suite of products integrates all aspects of data management and analytics – for both relational and object-oriented data models – within a single, highly-compatible family of tools and technologies. IBM Db2 offers RDBMS, data warehousing, and data engine tools for cloud-based systems and on-premises systems. Plus, with Integrate.io's native Db2 connector, you can instantly connect to any piece of the IBM Db2 toolkit to leverage Db2's capacity to share, access, and analyze both structured and unstructured data – no matter where it is located.
About
Braintree
Integrating Braintree with your data sources is a crucial step in better understanding your customers to encourage the growth of your business. As you gain greater insight into your customers, you can make more informed decisions that will drive higher conversion rates and boost sales. Use the Braintree connector from Integrate.io to sync your payment data as often as needed with Integrate.io's fast CDC platform.


Popular
Use Cases
Bring all your Braintree data to Amazon Redshift
Load your Braintree data to Google BigQuery
ETL all your Braintree data to Snowflake
Move your Braintree data to MySQL
IBM DB2's
End Points
IBM Db2 Database
Db2 Database is a relational database management system (RDBMS) optimized for high-performance transactional workloads. As an operational database management system, Db2 Database is not only highly performant and reliable, but it also allows you to derive actionable insights from your operational data. Db2 Database delivers advanced features like in-memory technology, storage optimization, continuous data availability, workload management, and cutting-edge management and development tools. Db2 Database is compatible with Windows, Linux, and Unix.
IBM Db2 on Cloud (IBM Db2 Hosted)
Db2 on Cloud is a fully-managed, SQL-based transactional database that runs on the cloud. One of the defining characteristics of Db2 on Cloud is its high-availability option, which delivers 99.99% uptime (according to IBM). This cloud-based database offers automatic security updates and independently scalable storage and processing, which automatically scales resources up and down based on usage requirements. Available on AWS and IBM Cloud, Db2 on Cloud delivers advanced features for backup and recovery, encryption, and data federation. Through its private networking features, you can also deploy Db2 on Cloud on a private network accessible over a secure VPN. Db2 Hosted is the hosted, unmanaged version of the Db2 on Cloud SQL-based cloud database.
IBM Db2 Warehouse
As a data management system optimized for high-speed read operations, data aggregation, and analysis, IBM Db2 Warehouse has evolved over time to offer a range of advanced analytics and data management features. Db2 Warehouse allows you to combine data from various transactional and operational database systems, and analyze it to find deep insights, patterns, and hidden relationships. Db2 Warehouse supports a range of data types, machine learning algorithms, analytical models. For example, Db2 Warehouse supports relational data, non-relational data, geospatial data, multi-parallel processing, predictive modeling algorithms, in-memory analytical processing, Apache Spark, RStudio, XML data, embedded Spark Analytics engine, and more. Db2 Warehouse runs on-premises, on the private cloud, and on various public clouds as a managed or unmanaged solution.
IBM Db2 Warehouse on Cloud (dashbDB for Analytics)
Db2 Warehouse on Cloud (formerly known as "dashDB for Analytics") is a fully-managed, highly-scalable, cloud-based data warehouse management system. IBM optimized Db2 Warehouse on Cloud to perform compute-heavy data analytics and machine learning processes at scale. The product offers autonomous cloud services with Db2's autonomous self-tuning processing engine, in addition to its fully-automated database monitoring, uptime monitoring, and operations monitoring. Db2 Warehouse on Cloud also includes capabilities for column-based storage, querying compressed datasets, data skipping, and in-memory processing. Finally, Db2 Warehouse on Cloud delivers in-database geospatial data and machine learning features – including algorithms for ANOVA, Association Rule, k-means, Naïve Bayes, Regression analysis, in-database spatial analytics, support for Esri data types, and it natively includes Python drivers and a Db2 Python integration for Jupyter Notebooks. To access these and other features, you can deploy Db2 Warehouse on Cloud via AWS or IBM Cloud.
IBM Db2 BigSQL (IBM SQL)
Db2 BigSQL (formerly known as "IBM SQL") is a high-performance SQL data engine on Hadoop featuring a Massively Parallel Processing (MPP) architecture. Also known as "Big SQL," this highly-scalable data engine offers ease and security while querying data from multiple sources across your enterprise. Big SQL can rapidly query data from the widest variety of sources such as RDBMS, HDFS, WebHDFS, object stores, and NoSQL databases. As a hybrid ANSI-compliant SQL engine, Big SQL is highly performant when running queries on unstructured streaming data. Finally, Big SQL is compatible with the entire suite of Db2 products, in addition to the IBM Integrated Analytics System.
Db2 Event Store
Db2 Event Store is a data management system optimized for storing and analyzing high-speed, high-volume, streaming data. Use-cases for Db2 Event Store include Internet of Things (IoT) networks, financial services systems, telecommunications networks, industrial systems, and online retail business systems. The solution offers high-speed analytics and data capture features that allow you to save and analyze up to 250 billion event records daily using only three server nodes. Db2 Event Store integrates IBM Watson Studio technology to support artificial intelligence and machine learning analyses. The solution was also built on Spark, so it works with Spark SQL, Spark Machine Learning, and other compatible tools. Finally, Db2 Event Store supports Go, ODBC, JDBC, Python, and other languages.
Braintree's
End Points
Table of Contents:
Integrate your Braintree data for valuable transaction insights
ETL your Braintree data in minutes
Integrate.io has the Braintree data integrations you need
How Integrate.io customers achieve growth with our Braintree data connectors
Start analyzing your Braintree data quickly and efficiently
Why choose Integrate.io for your Braintree data integration
Explore our Braintree data integration resources
Integrate your Braintree data for valuable transaction insights
Integrating data from your Braintree account into a streamlined data dashboard allows you to easily access valuable customer and transaction data. Examples include data on decline rates and default merchant accounts. You can learn more on Braintree's FAQ page.

Using a payment platform like Braintree will generate an immense amount of data related to your company and customers that are valuable for your business. This data can help you calculate important KPIs, including revenues and churn rates. To take full advantage of your Braintree gateway and API keys, understand the difference between your production and sandbox gateways to determine your private key, public key, and merchant ID. These are your gateway credentials.

Once you connect your Braintree data, you can visualize that data with other data sources, automating your pipeline in minutes.

Use the Braintree connector from Integrate.io to gain a more reliable and detailed overview of your company's data.


ETL your Braintree data in minutes
Integrate.io offers an
ETL platform
and
ELT Platform
that accelerates time-to-insight. It provides deep capabilities that allow you to access the right data when you need it most.
Get up and running in minutes, not months. The integrate.io 30-minute setup and free initial sync mean you can gain access to valuable insights before you're finished with your lunch break.
Data fields can be updated in minutes, providing access to the most relevant, updated data.
Connect your Braintree data to other data sources to create an automated data pipeline.
Schedule a demo
to learn more about the next steps and how Integrate.io can help your data team. If you're more of a hands-on learner, try it out for yourself with a
14-day ETL trial
.
Integrate.io has the Braintree data integrations you need
Integrate.io has created several Braintree data integrations to help businesses connect their payment data to other third-party apps and services. In doing so, you will gain access to valuable trends that will help you increase sales and improve the customer experience.
There are many examples of how these integrations will help you access more streamlined data so that you can achieve continuous growth — and with Integrate.io, no coding is required. Valuable Braintree integrations include
Google Cloud Storage
,
Salesforce
, and
Shopify
. The goal is to streamline data management to benefit from a more unified understanding of key metrics, leading to more informed decisions and enhanced business growth.
Integrate.io's data integrations empower merchants of all sizes to integrate multiple third-party apps and services simultaneously, allowing them to view their data in one centralized location. This information can then be used to make more informed decisions to increase sales and expand business opportunities.
See how the Braintree connector from Integrate.io will help you interpret business data to achieve sustained growth. Our expert team will show you how to get started.
Chat with an Expert!
How Integrate.io customers achieve growth with our Braintree data connectors
Integrate.io is a data integration tool with pre-built connectors that allow you to
extract, load, and transfer
valuable data, including payment data. This process aims to extract relevant data from individual silos and move that data into a warehouse to provide real-time intelligence.
Customers of Integrate.io create a more controlled data stack, powering growth with Braintree data connectors. By automating this process and increasing efficiency, customers save time and money. Customers also experience improved data quality by reducing the chance of human error. The result is more accurate reporting and more actionable insights.
The ETL destination options include Snowflake, Amazon S3, Amazon Redshift, and more. Through Braintree's API, you can access and extract data, loading it into the data warehouse of your choice.
Start analyzing your Braintree data quickly and efficiently
When you partner with Integrate.io, integrating Braintree data with your data warehouse or data lake is fast and simple. This process gives you access to a more comprehensive view of your data across all relevant sources. That way, you can see how one metric influences another and how best to move forward. To experience the benefits of this integration, you'll need to set up your Integrate.io account and API connectors, such as the Braintree API.

With the help of Integrate.io's CDC or ELT functionality, your historical data is transferred with ease. You can regularly update this data to ensure access to the most up-to-date, relevant information. From settlement batch summary data to decline analysis rates, Integrate.io allows you to take control of your data.


Why choose Integrate.io for your Braintree data integration
Integrate.io offers integration capabilities for businesses, allowing them to reach their full potential through the power of informed decision-making. This software solution helps sync multiple platforms, including Braintree, allowing you to:
Benefit from a 360-view of your customer to achieve more profitable growth.
Access a single source of truth thanks to real-time reporting.
Focus on where your attention is needed most based on your evolving goals.
Book your 1:1 consultation
to discover the power of payment processing integration from Integrate.io.
Explore our Braintree data integration resources
To unlock the full potential of Braintree, you need to analyze the right data and effectively integrate that data with other systems. With Integrate.io, Braintree data integrations are simple, especially with our award-winning customer support team.
Check out our latest Braintree-related articles:
See similar data sources:
Bill.com: This automated accounts receivable solution allows you to send recurring invoices, track invoice payments, and much more.
QuickBooks: This is Intuit Inc's set of software solutions designed to manage a small business's payroll, inventory, sales, and other needs.
Stripe: This SaaS payment management tool offers many solutions, including issuing refunds, processing orders, and managing different subscriptions.
Integrate IBM DB2
With Braintree Today
The no-code pipeline platform for
your entire data journey
TRY IT FREE FOR 14-DAYS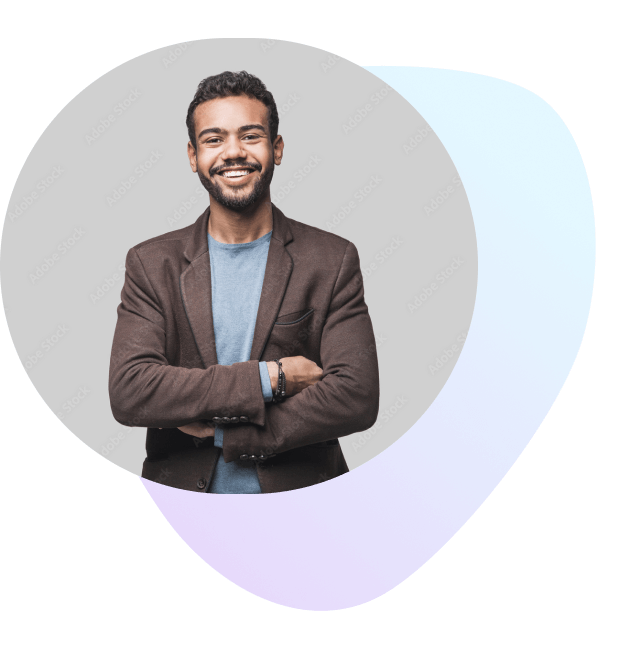 Get Started On Your

Data Integration Today
Powers your company decision making
and operational systems with our one-stop
ETL and data integration platforms
TRY IT FREE FOR 14-DAYS