Connect IBM DB2
to AdRoll
+
About
IBM DB2
As a hybrid data approach, the IBM Db2 suite of products integrates all aspects of data management and analytics – for both relational and object-oriented data models – within a single, highly-compatible family of tools and technologies. IBM Db2 offers RDBMS, data warehousing, and data engine tools for cloud-based systems and on-premises systems. Plus, with Integrate.io's native Db2 connector, you can instantly connect to any piece of the IBM Db2 toolkit to leverage Db2's capacity to share, access, and analyze both structured and unstructured data – no matter where it is located.
About
AdRoll
Although AdRoll works well on its own, you should get even better results when integrating it with your other data sources. The more customer data you have, the easier it becomes to drive people to the landing pages, social media ads, webinars, and e-commerce pages designed to convert them. Integrate.io's AdRoll integration and deep e-commerce capabilities help you reach your marketing goals.
Popular
Use Cases
Bring all your AdRoll data to Amazon Redshift
Load your AdRoll data to Google BigQuery
ETL all your AdRoll data to Snowflake
Move your AdRoll data to MySQL
IBM DB2's
End Points
IBM Db2 Database
Db2 Database is a relational database management system (RDBMS) optimized for high-performance transactional workloads. As an operational database management system, Db2 Database is not only highly performant and reliable, but it also allows you to derive actionable insights from your operational data. Db2 Database delivers advanced features like in-memory technology, storage optimization, continuous data availability, workload management, and cutting-edge management and development tools. Db2 Database is compatible with Windows, Linux, and Unix.
IBM Db2 on Cloud (IBM Db2 Hosted)
Db2 on Cloud is a fully-managed, SQL-based transactional database that runs on the cloud. One of the defining characteristics of Db2 on Cloud is its high-availability option, which delivers 99.99% uptime (according to IBM). This cloud-based database offers automatic security updates and independently scalable storage and processing, which automatically scales resources up and down based on usage requirements. Available on AWS and IBM Cloud, Db2 on Cloud delivers advanced features for backup and recovery, encryption, and data federation. Through its private networking features, you can also deploy Db2 on Cloud on a private network accessible over a secure VPN. Db2 Hosted is the hosted, unmanaged version of the Db2 on Cloud SQL-based cloud database.
IBM Db2 Warehouse
As a data management system optimized for high-speed read operations, data aggregation, and analysis, IBM Db2 Warehouse has evolved over time to offer a range of advanced analytics and data management features. Db2 Warehouse allows you to combine data from various transactional and operational database systems, and analyze it to find deep insights, patterns, and hidden relationships. Db2 Warehouse supports a range of data types, machine learning algorithms, analytical models. For example, Db2 Warehouse supports relational data, non-relational data, geospatial data, multi-parallel processing, predictive modeling algorithms, in-memory analytical processing, Apache Spark, RStudio, XML data, embedded Spark Analytics engine, and more. Db2 Warehouse runs on-premises, on the private cloud, and on various public clouds as a managed or unmanaged solution.
IBM Db2 Warehouse on Cloud (dashbDB for Analytics)
Db2 Warehouse on Cloud (formerly known as "dashDB for Analytics") is a fully-managed, highly-scalable, cloud-based data warehouse management system. IBM optimized Db2 Warehouse on Cloud to perform compute-heavy data analytics and machine learning processes at scale. The product offers autonomous cloud services with Db2's autonomous self-tuning processing engine, in addition to its fully-automated database monitoring, uptime monitoring, and operations monitoring. Db2 Warehouse on Cloud also includes capabilities for column-based storage, querying compressed datasets, data skipping, and in-memory processing. Finally, Db2 Warehouse on Cloud delivers in-database geospatial data and machine learning features – including algorithms for ANOVA, Association Rule, k-means, Naïve Bayes, Regression analysis, in-database spatial analytics, support for Esri data types, and it natively includes Python drivers and a Db2 Python integration for Jupyter Notebooks. To access these and other features, you can deploy Db2 Warehouse on Cloud via AWS or IBM Cloud.
IBM Db2 BigSQL (IBM SQL)
Db2 BigSQL (formerly known as "IBM SQL") is a high-performance SQL data engine on Hadoop featuring a Massively Parallel Processing (MPP) architecture. Also known as "Big SQL," this highly-scalable data engine offers ease and security while querying data from multiple sources across your enterprise. Big SQL can rapidly query data from the widest variety of sources such as RDBMS, HDFS, WebHDFS, object stores, and NoSQL databases. As a hybrid ANSI-compliant SQL engine, Big SQL is highly performant when running queries on unstructured streaming data. Finally, Big SQL is compatible with the entire suite of Db2 products, in addition to the IBM Integrated Analytics System.
Db2 Event Store
Db2 Event Store is a data management system optimized for storing and analyzing high-speed, high-volume, streaming data. Use-cases for Db2 Event Store include Internet of Things (IoT) networks, financial services systems, telecommunications networks, industrial systems, and online retail business systems. The solution offers high-speed analytics and data capture features that allow you to save and analyze up to 250 billion event records daily using only three server nodes. Db2 Event Store integrates IBM Watson Studio technology to support artificial intelligence and machine learning analyses. The solution was also built on Spark, so it works with Spark SQL, Spark Machine Learning, and other compatible tools. Finally, Db2 Event Store supports Go, ODBC, JDBC, Python, and other languages.
AdRoll's
End Points
Table of Contents
Gain Deeper Insights Into Your Ad Campaigns
Monitor and Improve Campaign Performance
Automate Marketing Tasks to Increase Conversions
ELT AdRoll Data to Your Data Warehouse Within Minutes
Integrate.io Has the AdRoll Integrations You Need to Drive Success
Explore Our AdRoll ELT Resources
Check Out Our Latest AdRoll-Related Articles
See Similar Data Sources
Gain Deeper Insights Into Your Ad Campaigns
You rely on good data to target your CRM audience and convert them from leads into paying customers. AdRoll does a great job of collecting data within certain platforms, such as most social media applications. It can't collect data from everywhere, though. That leaves you with knowledge gaps that could hamper your next campaign's progress.
Integrate.io's CDC platform lets you gather data from multiple sources, transform their formats when necessary, and duplicate them into your favorite data warehouse. You can then view data side-by-side, giving you a 360-degree view of how your customers respond to pop-up ads, email marketing, Google search result snippets, on-page CTAs, and in-app ads.
Start using the AdRoll connector from
Integrate.io
to widen your view and understand your customers better.
Monitor and Improve Campaign Performance
Do some of your advertising campaigns become less effective over time? You don't necessarily need to scrap them and start over. Adroll.com can help you optimize campaign performance over time so you continue getting great results without investing in new strategies.

Best of all, you don't rely solely on your data from AdRoll. With Integrate.io's AdRoll integration, you can also use data from popular sources like Mailchimp, Salesforce, HubSpot, Shopify, and Google Analytics.

Using low-code pipelines to move data from multiple sources to your data warehouse makes it easier for you to measure campaign performance and tweak strategies as needed.


Automate Marketing Tasks to Increase Conversions
AdRoll's marketing automation makes it easier than ever for you to optimize ads without adding spending a lot more money. An Integrate.io AdRoll integration extends your automation possibilities so you can take advantage of more API webhooks and features from third-party apps. AdRoll already works well, but the right integration can make it even better. If you ever wonder how other apps and platforms could benefit you, an AdRoll integration lets you explore the possibilities without losing the benefits you already enjoy.


ELT AdRoll Data to Your Data Warehouse Within Minutes
AdRoll works so well because it follows users instead of devices. When a person switches from their desktop computer to their smartphone, AdRoll can follow their activities to keep targeting them with effective ads. It's a remarkable feature that gets results. If AdRoll can display ads to someone no matter where they go, why shouldn't you get to analyze data from any location? Integrate.io's cloud-based dashboard gives you that tool so you always have the data you need to optimize your ads.
Integrate.io's
ELT platform
has the features you need to create effective digital advertising campaigns. When your team has access to our reverse ELT capability, it can:
Access real-time data from any location with an internet connection.
Prioritize the most relevant data to streamline workflows.
Update data fields within seconds or minutes.
Schedule a demo
to see how much easier AdRoll campaign management becomes when you have Intergrate.io working for you.
Integrate.io Has the AdRoll Integrations You Need to Drive Success
Integrate.io's AdRoll integrations work with some of the most popular tools you already rely on to reach leads and customers. We can also connect your AdRoll account to less-popular tools that suit your needs well.

These integrations give marketers more opportunities to create data-driven campaigns that get results. If you've ever struggled to connect data from AdRoll and other tools, Integrate.io can solve the problem. Critically, you can manage all your integrations and data from a single dashboard. Big data often feels intimidating. We make it as simple as possible.

Now, you can see information from all your advertising campaigns, including those that use email, social media, pop-ups, landing pages, and events. Suddenly, you see where you get the best results. Then, you can dedicate more of your resources to your most successful strategies, or you can start brainstorming ways to improve performance in other areas. Neither of those benefits happens without Integrate.io's AdRoll integration.


Explore Our AdRoll ELT Resources
AdRoll can improve your marketing management and automations, but it has limited integrations that make your campaigns truly powerful. Our AdRoll ELT resources help integrate the tool with other applications and platforms so you can do more with your data.
Schedule a demo
today so you can start discovering ways our AdRoll integration could improve your digital marketing strategy.
Check Out Our Latest AdRoll-Related Articles:
See Similar Data Sources:
Google AdWords: The internet's most popular advertising platform (now called Google Ads) lets you choose keywords, set a budget, and collect data that drives the success of your marketing campaigns.
Facebook Ads: Facebook Ads collects data from people on the world's most popular social media app. You can't miss opportunities to connect with consumers on this growing platform.
Outbrain: Outbrain understands each of your customers, so it can recommend videos, articles, music, and other types of media while displaying native ads. You get an intuitive way to target people who are legitimately interested in what your company offers.
Integrate.io puts the power of data in your hands so you can optimize all your advertising and marketing campaigns. Get started today by
scheduling a demo
that shows how you can benefit from our AdRoll integration. You won't believe how much more effective your work becomes when you have the right data in the right place at the right time!
Integrate IBM DB2
With AdRoll Today
The no-code pipeline platform for
your entire data journey
TRY IT FREE FOR 14-DAYS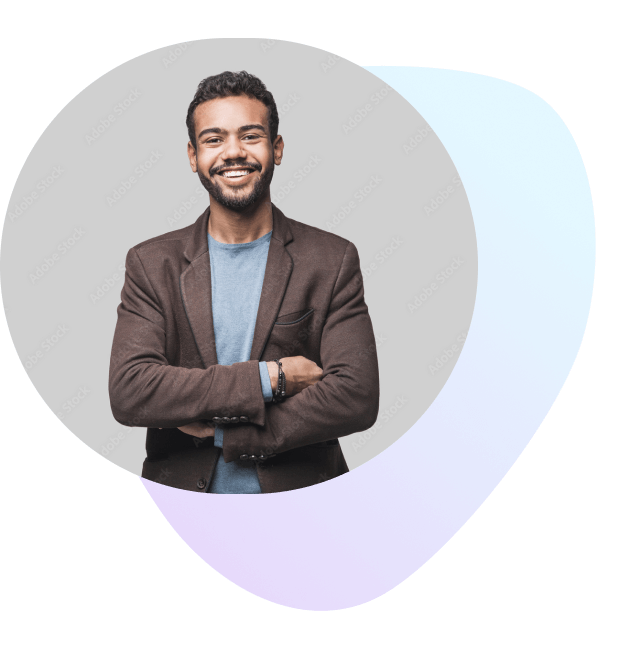 Get Started On Your

Data Integration Today
Powers your company decision making
and operational systems with our one-stop
ETL and data integration platforms
TRY IT FREE FOR 14-DAYS