Connect IBM DB2
to Amazon Redshift
+
About
IBM DB2
As a hybrid data approach, the IBM Db2 suite of products integrates all aspects of data management and analytics – for both relational and object-oriented data models – within a single, highly-compatible family of tools and technologies. IBM Db2 offers RDBMS, data warehousing, and data engine tools for cloud-based systems and on-premises systems. Plus, with Integrate.io's native Db2 connector, you can instantly connect to any piece of the IBM Db2 toolkit to leverage Db2's capacity to share, access, and analyze both structured and unstructured data – no matter where it is located.
About
Amazon Redshift
Amazon Redshift is a fully managed cloud-based data warehouse that makes up part of Amazon Web Services (AWS). The platform uses SQL to analyze structured and semi-structured data sets from multiple sources, including databases, SaaS tools, apps, customer relationship management (CRM) systems, and enterprise resource planning (ERP) systems.
IBM DB2's
End Points
IBM Db2 Database
Db2 Database is a relational database management system (RDBMS) optimized for high-performance transactional workloads. As an operational database management system, Db2 Database is not only highly performant and reliable, but it also allows you to derive actionable insights from your operational data. Db2 Database delivers advanced features like in-memory technology, storage optimization, continuous data availability, workload management, and cutting-edge management and development tools. Db2 Database is compatible with Windows, Linux, and Unix.
IBM Db2 on Cloud (IBM Db2 Hosted)
Db2 on Cloud is a fully-managed, SQL-based transactional database that runs on the cloud. One of the defining characteristics of Db2 on Cloud is its high-availability option, which delivers 99.99% uptime (according to IBM). This cloud-based database offers automatic security updates and independently scalable storage and processing, which automatically scales resources up and down based on usage requirements. Available on AWS and IBM Cloud, Db2 on Cloud delivers advanced features for backup and recovery, encryption, and data federation. Through its private networking features, you can also deploy Db2 on Cloud on a private network accessible over a secure VPN. Db2 Hosted is the hosted, unmanaged version of the Db2 on Cloud SQL-based cloud database.
IBM Db2 Warehouse
As a data management system optimized for high-speed read operations, data aggregation, and analysis, IBM Db2 Warehouse has evolved over time to offer a range of advanced analytics and data management features. Db2 Warehouse allows you to combine data from various transactional and operational database systems, and analyze it to find deep insights, patterns, and hidden relationships. Db2 Warehouse supports a range of data types, machine learning algorithms, analytical models. For example, Db2 Warehouse supports relational data, non-relational data, geospatial data, multi-parallel processing, predictive modeling algorithms, in-memory analytical processing, Apache Spark, RStudio, XML data, embedded Spark Analytics engine, and more. Db2 Warehouse runs on-premises, on the private cloud, and on various public clouds as a managed or unmanaged solution.
IBM Db2 Warehouse on Cloud (dashbDB for Analytics)
Db2 Warehouse on Cloud (formerly known as "dashDB for Analytics") is a fully-managed, highly-scalable, cloud-based data warehouse management system. IBM optimized Db2 Warehouse on Cloud to perform compute-heavy data analytics and machine learning processes at scale. The product offers autonomous cloud services with Db2's autonomous self-tuning processing engine, in addition to its fully-automated database monitoring, uptime monitoring, and operations monitoring. Db2 Warehouse on Cloud also includes capabilities for column-based storage, querying compressed datasets, data skipping, and in-memory processing. Finally, Db2 Warehouse on Cloud delivers in-database geospatial data and machine learning features – including algorithms for ANOVA, Association Rule, k-means, Naïve Bayes, Regression analysis, in-database spatial analytics, support for Esri data types, and it natively includes Python drivers and a Db2 Python integration for Jupyter Notebooks. To access these and other features, you can deploy Db2 Warehouse on Cloud via AWS or IBM Cloud.
IBM Db2 BigSQL (IBM SQL)
Db2 BigSQL (formerly known as "IBM SQL") is a high-performance SQL data engine on Hadoop featuring a Massively Parallel Processing (MPP) architecture. Also known as "Big SQL," this highly-scalable data engine offers ease and security while querying data from multiple sources across your enterprise. Big SQL can rapidly query data from the widest variety of sources such as RDBMS, HDFS, WebHDFS, object stores, and NoSQL databases. As a hybrid ANSI-compliant SQL engine, Big SQL is highly performant when running queries on unstructured streaming data. Finally, Big SQL is compatible with the entire suite of Db2 products, in addition to the IBM Integrated Analytics System.
Db2 Event Store
Db2 Event Store is a data management system optimized for storing and analyzing high-speed, high-volume, streaming data. Use-cases for Db2 Event Store include Internet of Things (IoT) networks, financial services systems, telecommunications networks, industrial systems, and online retail business systems. The solution offers high-speed analytics and data capture features that allow you to save and analyze up to 250 billion event records daily using only three server nodes. Db2 Event Store integrates IBM Watson Studio technology to support artificial intelligence and machine learning analyses. The solution was also built on Spark, so it works with Spark SQL, Spark Machine Learning, and other compatible tools. Finally, Db2 Event Store supports Go, ODBC, JDBC, Python, and other languages.
Amazon Redshift's
End Points
Table of Contents
Connect Your Data With Redshift for a Single Source of Truth
ETL Data to Redshift in Minutes
Integrate.io Has the Amazon Redshift Data Integrations You Need
How Integrate.io Customers Power Growth With Redshift Data Connectors
Get Started Analyzing Data in Minutes
Why Choose Integrate.io for Your Redshift Data Integration?
Get Started on Your Redshift Data Integration Today
Explore Integrate.io's Redshift ETL Resources
Check Out Integrate.io's Latest Redshift-Related Articles
See Similar Data Sources
Connect Your Data With Redshift for a Single Source of Truth
Integrate.io turns Redshift into the single source of truth for all your organization's structured and unstructured data. You can run that data through BI tools and uncover valuable information for marketing campaigns.
Analyze customer data, such as behavioral and demographic information, in data sources such as CRM systems and databases.
Segment customers based on demographics, interests, purchasing habits, and other factors for more successful marketing outcomes.
Use information from BI tools to fine-tune future marketing campaigns, increase awareness about products and services, and drive revenue in your organization.
Integrate.io helps you get more value from data by moving it to Redshift via its native connector. Remove the challenges of Amazon Redshift data integration and focus on what you do best — marketing. It all starts with ETLing data to Redshift and using it as your one source of truth. Alternatively, you can ELT data to Redshift without lots of coding or data engineering.
Schedule an intro call
to learn more about Redshift integration via Integrate.io.
ETL Data to Redshift in Minutes
Integrate.io extracts data from your favorite data sources, transforms it into the right format for data analysis, and loads it to Amazon's cloud-based data warehouse. Its native Redshift connector can execute this process in minutes, removing the heavy lifting associated with data integration.
Integrate.io extracts data from a data source like a database or CRM and places it in a staging area.
The platform transforms data into an appropriate format for analysis and removes inaccuracies from that data, helping you comply with data governance and improve data quality.
The platform loads data into Amazon Redshift.
You can then push data through a range of BI tools and improve decision-making and enhance workflows in your organization. These tools can generate insights based on artificial intelligence and machine learning algorithms.
Integrate.io simplifies ETL with its native Redshift connector, removing the hard work for your data team. The platform also supports ELT, Reverse ETL, and super-fast CDC — allowing you to identify database changes as they happen — for various use cases. You can also improve data observability and generate data warehouse insights.
Schedule a meeting with Integrate.io
or sign up for an
ETL trial set-up meeting
and learn more about integrating data with Redshift.
Integrate.io Has the Amazon Redshift Data Integrations You Need
Integrate.io ETLs data to Redshift for more powerful data analysis.
Examples of Integrate.io ETL integrations:
View more
Redshift integrations
on Integrate.io.
Integrate.io is a no-code data pipeline platform that ETLs (and ELTs) data to Redshift, Redshift Serverless, and other data warehouses without the need to build data pipelines or hire expensive data engineers. Why not
try Integrate.io for yourself
for 14 days and learn the benefits of Amazon Redshift integration?
How Integrate.io Customers Power Growth With Redshift Data Connectors
ETLing data to Redshift with Integrate.io can drive growth in your organization and simplify data integration.
Remove the complexities of moving data to Redshift using Integrate.io's native connector. Your data team won't have to deal with slow database queries or a tangled web of dependencies any longer.
Eliminate data silos in your organization when you move data to Redshift. You can get a 360-degree view of all your structured and semi-structured data after ETLing data to Amazon's data warehouse via Integrate.io.
There's no need to build manual ETL Redshift pipelines when you invest in Integrate.io. The platform deals with job scheduling, command lines, database connections, parameters, authentication, templates, parallelism, and other issues. That saves time and optimizes resources for your talented data team.
Remove inaccuracies and human error when ETLing data to Redshift. Integrate.io's native connector automates the data integration process, which results in more accurate and successful data analysis.
Integrate.io's drag-and-drop point-and-click user interface makes it easier to use than other data pipeline platforms. You can ETL data to Redshift even if you lack advanced data engineering experience.
After moving data to Redshift, you can access dashboards, reports, heat maps, and other data visualizations via the latest BI tools. Share these insights with team members and stakeholders and grow your business!
Get Started Analyzing Data in Minutes
Integrate.io's ETL sign-up process is just as simple as its Amazon Redshift connector. Enter a few details and
talk to an expert
who can help you achieve your data integration goals. Integrate.io will help you decide the best integration methods for your use case and provide you with resources to get started.
Why Choose Integrate.io for Your Redshift Data Integration?
More Control

Now you can control and filter the data that enters AWS Services' Redshift. That helps you adhere to data governance guidelines and improve the quality of data analysis.

Get Data Integration Alerts

Receive notifications when bottlenecks occur during data integration and take quick action. Customize these notifications with Integrate.io's webhook.

Customer Service

You can contact Integrate.io via phone, email, or live chat and access resources, troubleshooting tutorials, and FAQ pages on its website.

Enhanced Security

Integrate.io provides field-level data hashing, encryption, and other data security benefits that give you peace of mind.

REST API Connector

Can't find a connector for your use case? Integrate.io lets you build your own data connectors, helping you move data to a supported location.


Get Started on Your Redshift Data Integration Today
Move data from disparate sources to Amazon Redshift today! Integrate.io's native connector removes the pain points of ETLing data to Redshift, letting you achieve your data integration goals without breaking a sweat. Sign up for an
ETL trial set-up meeting
!
Explore Integrate.io's Redshift ETL Resources
Here are some additional resources about integrating data with Redshift.


Check Out Integrate.io's Latest Redshift-Related Articles
Integrate IBM DB2
With Amazon Redshift Today
The no-code pipeline platform for
your entire data journey
TRY IT FREE FOR 14-DAYS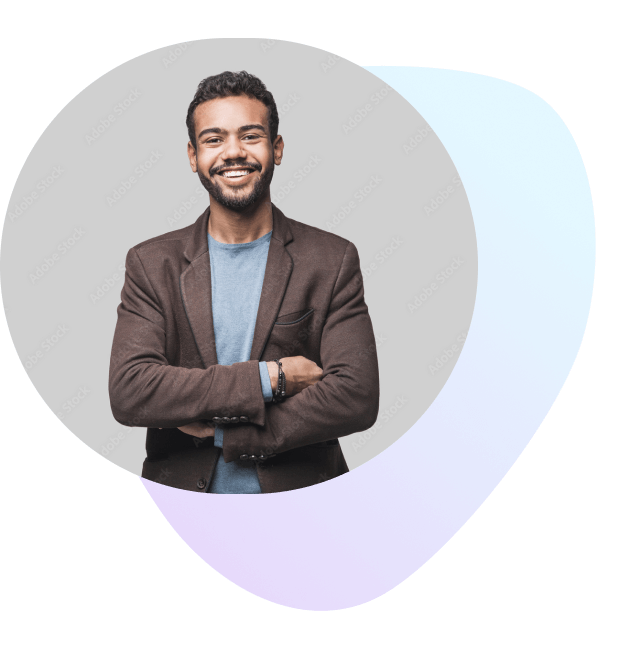 Get Started On Your

Data Integration Today
Powers your company decision making
and operational systems with our one-stop
ETL and data integration platforms
TRY IT FREE FOR 14-DAYS