Connect MySQL
to NetSuite
+
About
MySQL
MySQL is an open-source relational database management system (RDBMS) developed by Oracle and known for its on-demand scalability, high availability, data protection, transactional support, and 24/7 uptime. Based on Structured Query Language (SQL), MySQL handles and organizes data in relational databases.
About
NetSuite
Integrate.io can help you connect the dots by pulling data out of NetSuite, preparing it for new use cases, and sending it off to your other critical business apps. Explore our data ingestion solutions to learn more.
Popular
Use Cases
Bring all your NetSuite data to Amazon Redshift
Load your NetSuite data to Google BigQuery
ETL all your NetSuite data to Snowflake
Move your NetSuite data to MySQL
MySQL's
End Points
Table of Contents
Connect MySQL data to a single source of truth
ETL data from MySQL in minutes
Integrate.io has the MySQL data integrations you need
How Integrate.io customers power growth with its MySQL connector
Get started moving data in minutes
Why choose Integrate.io for MySQL data integration?
Get started on MySQL data integration
Explore our MySQL ETL resources
Check out our latest MySQL-related articles
See similar data sources
Connect MySQL data to a single source of truth
Want to analyze MySQL marketing data without creating scripts? Integrate.io ETLs MySQL instances to a supported data warehouse, providing a single source of truth in your marketing department.
Its native connector does all the heavy lifting of data integration, allowing marketers to generate valuable insights about customers, campaigns, and workflows.
ETL data from MySQL to a warehouse and benefit from a single data reference point. You can compare MySQL data in your warehouse with data sets from other systems and get a 360-degree overview of the marketing information in your organization.
Visualize MySQL marketing data by pushing it through business intelligence (BI) tools such as Looker and Microsoft Power BI.
View marketing metrics on dashboards, heatmaps, graphs, reports, and other data visualizations and share insights with stakeholders.
ETLing data might involve schemas, authentication, database connections, database replication, permissions, templates, parameters, SSL, JSON, and other complex processes. Integrate.io automates the movement of data between locations, providing marketers with the analytical resources required for business growth.
Schedule an intro call
to learn how Integrate.io provides value for marketers.
ETL data from MySQL in minutes
Building complex data pipelines for MySQL ETL can take data teams weeks or months to implement. Integrate.io's MySQL connection can ETL data from this relational database management system in minutes, allowing teams to focus on other tasks. Here's how Integrate.io ETLs MySQL data:
The no-code data pipeline extracts MySQL data and puts it into a staging area.
It transforms the data into the most appropriate format for data analysis and improves data quality for more accurate business intelligence. Transforming data can also help you comply with standards such as GDPR, SOC 2, and CCPA.
Integrate.io loads this newly transformed data into a supported data warehouse. You can push data through BI tools and drive business growth.
Set up an ETL trial meeting
to learn more about the benefits of integrating MySQL! Alternatively, ETL or ELT data from MySQL to a supported destination with Integrate.io's bi-directional connector. Whatever your data integration objective, Integrate.io can help you achieve it!
Integrate.io has the MySQL data integrations you need
Integrate.io lets you configure and filter the MySQL data that goes through the ETL process. Its data integrations for various sources and destinations help you integrate data on your terms!
Examples of Integrate.io MySQL data integrations
View more MySQL integrations on Integrate.io
Integrate.io ETLs data to/from a MySQL database the way you like without limitations or restrictions.
Try Integrate.io yourself
for 14 days and start your MySQL data journey with a no-code data pipeline platform that offers enhanced security, performance, customization, and scalability.
How Integrate.io customers power growth with its MySQL connector
Integrate.io's customers improve MySQL data integration in the following ways:
Integrate.io's MySQL connector automatically prepares and handles complex data sets, allowing data teams to execute integration without writing lots of code.
Connecting MySQL data with Integrate.io removes the need for customers to hire expensive data engineers.
Integrate.io removes data silos by moving MySQL data to a centralized target location for storage and analysis.
Customers lacking data engineering skills will benefit from Integrate.io's drag-and-drop user interface.
Get started moving data in minutes
Enter a few details about your MySQL data integration use case in a simple form and
talk to an expert
at Integrate.io about the next steps in your data journey. You can then start moving MySQL data to a source or destination!
Why choose Integrate.io for MySQL data integration?
Customize data integration

No two data integration projects are the same. Integrate.io lets you customize MySQL integration with webhooks, advanced APIs, and rich expression language.

Scalability

Scale your MySQL data integration projects up and down with Integrate.io's native connector, depending on your business requirements.

Customer support

Talk to an Integrate.io team member by phone, email, or chat when learning a new feature or troubleshooting an issue. You can also access docs, user guides, and other resources on the Integrate.io website.

Change data capture

In addition to ETL/ELT, Integrate.io performs fast change data capture (CDC), helping you manage database changes in real or near-real time.

Customize data integration notifications

While some other data pipeline platforms might bombard you with alerts during data integration, Integrate.io lets you choose the updates you want to receive.

Data security

Integrate.io offers constant verification, data encryption, and other security features that keep your data out of the wrong hands.

REST API connector

Can't find a connector on Integrate.io for your use case? Pull data from almost any source with a REST API using the platform's REST API connector.

Pre-built connectors

It's not just MySQL! Integrate.io moves between multiple sources and destinations with its wide range of pre-built connectors. Find connections for Salesforce, Oracle Database, Azure Synapse Analytics, Amazon Redshift, Google Big Query, IBM Db2, Google Cloud Platform, Instagram, and more. Integrate.io creates new connectors all the time!


Get started on MySQL data integration
Are you ready to integrate MySQL data? Integrate.io can ETL this data to a supported warehouse for improved business intelligence, helping you uncover valuable insights that drive growth. Sign up for an
ETL trial set-up meeting
and talk to an expert about your MySQL data integration project.
- title: Explore our MySQL ETL resources
text: | Here are some resources for MySQL data integration:
Check out our latest MySQL-related articles
See similar data sources
NetSuite's
End Points
Table of Contents
Connect your NetSuite data for a single source of truth
Shift your NetSuite data to any destination in minutes
Integrate.io has the NetSuite integrations API that you need
How Integrate.io customers power growth with NetSuite data connectors
Get started analyzing your NetSuite data in minutes
Why choose Integrate.io for your NetSuite data integration
Explore our NetSuite Data Integration resources
Discover more about the capabilities of the data integration platform built for Ecommerce
here
.
Your NetSuite Data Can be a Single Source of Truth
NetSuite's unified business management toolkit provides a CRM system, ERP/Financials, and Ecommerce functionality for over 30,000 businesses, all with flexible pricing. However, with a host of concerns surrounding data privacy, getting the right information from NetSuite and to the marketing department can prove challenging.
A data integration platform like Integrate.io can help you:
Enrich customer data with additional insights that can only be found by tapping into the CRM side of NetSuite, giving you a better understanding of your audience.
Tap into the financial data housed by NetSuite to give your marketing team new numbers surrounding customer lifetime value (CLV), sales activity, and more.
Bring NetSuite's Ecommerce capabilities center stage by extracting relevant data about website visitors, shoppers, carts, orders, and inventory to inform your future marketing campaigns.
Talk to Integrate.io about our
commitments to data security
via secure data transformations.'
Shift Your NetSuite Data to Any Destination in Minutes
Data teams lead business intelligence initiatives, but why should they be bogged down by coding or maintaining connectors? With Integrate.io, low- and no-code connectors make it easy for anyone on your team to connect NetSuite to your other data sources while deciding exactly what information to extract, what to do with it, and where to send it.
Integrate.io offers
ELT/CDC capabilities
, giving you a wealth of tools for data preparation
Deep Ecommerce capability means that Integrate.io is the perfect complement to NetSuite to manage data relating to orders, inventory, and invoicing.
Your data team can effortlessly connect to any data source in mere minutes using pre-built connectors, including NetSuite connectors, giving you fast and secure access to important information.
Read more about how low-code tools benefit Ecommerce businesses on
our blog
.
Integrate.io Has The NetSuite Integrations You Need
Integrate.io makes it easy to pull from NetSuite and send the data along to other tools within your tech stack, whether you use it for reporting, analysis, decision-making, or to store it for future use. It also empowers you to combine data from a variety of SaaS within your data warehouse, ready for analysis. Businesses can combine their NetSuite information with data from sources including:
Amazon S3 and other Amazon Web Services offerings
HubSpot
Shopify
Mailchimp
Salesforce
Integrate.io can help you easily connect NetSuite to all of these data sources and more. Find all of the integrations in our
integrations library
.'
How Integrate.io Customers Power Growth With NetSuite Connectors
NetSuite holds a wealth of data, be it about your customers, their orders, or your inventory. Therefore, you will need to extract NetSuite data and send it off to many places, but what are the most common use cases for Integrate.io and NetSuite?

While there are hundreds of ways to use Integrate.io to tap into your NetSuite data, some of the most common use cases include sending data from NetSuite to Amazon Redshift, Google BigQuery, Snowflake, or MySQL.


Get Started Analyzing Your NetSuite Data in Minutes
Designed as a low-code platform, Integrate.io tries to make the integration process as accessible and user-friendly as possible throughout every step. In addition to pre-built connectors, you can also create a custom connector using your Consumer Key, Consumer Secret, Token Secret, and Token ID. You can find the info you need within your NetSuite account. After setting up your NetSuite account ID and other necessary information, just mark the checkbox, click "save," and Integrate.io's system will handle the rest.

Once you have validated the connection, it's time to choose the endpoints, which control the type of data that NetSuite shares. The next step is using Integrate.io's data movement tools, such as ELT (Extract, Load, and Transform), to help you prepare data by changing how data is formatted, removing certain elements, or re-ordering the set. For NetSuite, you also have the option of using the integrated reverse ETL solutions.


Why Choose Integrate.io for Your NetSuite Integration?
The speed, reliability, and low-code, low-maintenance aspects of Integrate.io are truly just the beginning. With a host of features, Integrate.io is the platform of choice for NetSuite users who want to unlock the power and versatility of data integration for their business needs. Here's a look at some of the reasons to choose Integrate.io:
You can use Integrate.io to connect NetSuite with virtually any tool in your tech stack.
Thanks to simple API creation and management, your team will have to do minimal coding.
Powerful data collation and transformation capabilities make it easy to prepare your data for any use.
Integrate.io is also a lightning-fast CDC platform with deep Ecommerce capabilities, making it highly versatile.
Conclusion
Are you looking to enable features that improve automation and workflows within your business processes? Integrate.io makes it easy to create and manage integrations with Oracle NetSuite and nearly any other tool in your tech stack, allowing you to put data to work for your company.
Our easy-to-use interface makes it fast and easy to utilize intuitive ELT tools so you can get your NetSuite data ready for ingestion by your BI tool of choice. If you want to see for yourself,
Schedule an intro call
to learn more.
Explore Our NetSuite Data Integration Resources
Check Out Our Latest NetSuite-Related Articles:
See Similar Data Sources:
Integrate MySQL
With NetSuite Today
The no-code pipeline platform for
your entire data journey
TRY IT FREE FOR 14-DAYS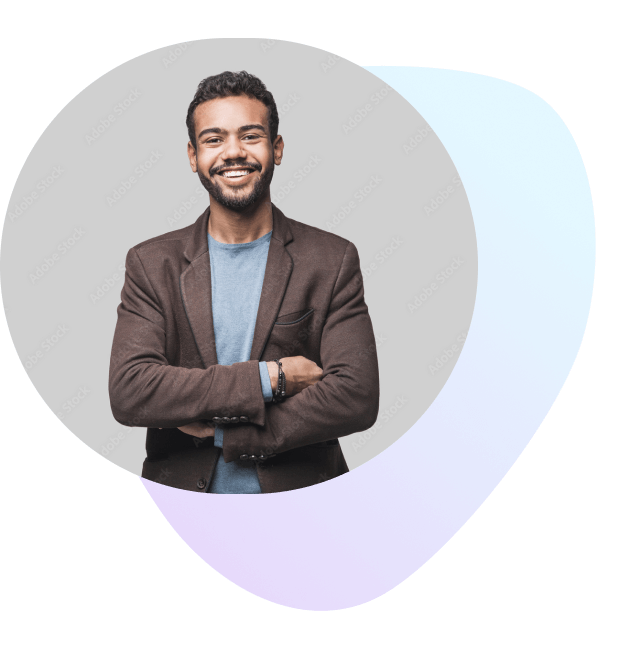 Get Started On Your

Data Integration Today
Powers your company decision making
and operational systems with our one-stop
ETL and data integration platforms
TRY IT FREE FOR 14-DAYS