Connect ShipStation
to MongoDB Atlas
+
About
ShipStation
Through this API, developers can build applications that interface with ShipStation. The API can handle many tasks, from retrieving shipping rates and creating labels to managing orders. When using this platform, valuable data is created — don't allow that data to become siloed. Integrate.io will connect that data with existing data sources to achieve a more unified view of your business.
About
MongoDB Atlas
MongoDB Atlas is a cloud database service for applications that works with Amazon AWS, Microsoft Azure, and Google Cloud Platform. The database service seeks to comply with the most stringent data security and privacy standards while offering a reliable suite of drivers, tools, and integrations. By automating numerous database management tasks, MongoDB Atlas helps developers build apps faster with less human error.
Popular
Use Cases
Bring all your ShipStation data to Amazon Redshift
Load your ShipStation data to Google BigQuery
ETL all your ShipStation data to Snowflake
Move your ShipStation data to MySQL
ShipStation's
End Points
Table of Contents
Connect your ShipStation data to gain valuable insights
ETL your ShipStation data in minutes
Integrate.io has the ShipStation data integrations you need
How Integrate.io customers achieve growth with our ShipStation connector
Start analyzing your ShipStation data quickly and efficiently
Why choose Integrate.io for your ShipStation integration
Explore our ShipStation resources
If your goal is to unlock siloed data and integrate your ShipStation account with other sources, Integrate.io's ETL platform is the solution. The ShipStation connector from Integrate.io will help you build a more unified view of your business so you can take the next steps to grow.
Connect your ShipStation data to gain valuable insights
As ShipStation says, its goal is to "streamline shipping for online sellers, no matter where they sell their products online." To support the growing Ecommerce space, ShipStation is continuously adding new tools and integrations to provide developers with the resources needed to build custom ShipStation integrations. Using Integrate.io's powerful ETL platform, you will benefit from a more streamlined view of your data.
Once you connect your ShipStation, you can:
Seamlessly connect your online store with ShipStation to sync data associated with orders and shipping.
Start to eliminate data silos that create inefficiencies through the power of automated data pipelines.
Analyze shipping trends to improve the customer experience.
ETL your ShipStation data in minutes
You can set up a data warehouse in minutes to begin syncing your ShipStation data. With Integratio.io, start analyzing your data in a single dashboard to benefit from a more unified view. No code is required, and thanks to Integrate.io's 100+ pre-built integrations, the
ETL processes
are simplified. This step will help you accelerate time-to-insight, ensuring you have access to the data you need when you need it.
With Integrate.io's ETL capabilities, you will:
Start benefiting from deeper insight in minutes, not months. Integrate.io offers a 30-minute setup and free initial sync.
Gain a more comprehensive view of your data to gain deeper insight, resulting in more informed decision-making.
Connect your ShipStation data to other crucial data sources to create an automated data pipeline. Use ShipStation to integrate with other third-party apps and marketplaces, including eBay.
Schedule a demo
to learn more about the next steps and how Integrate.io can help your data team. If you're more of a hands-on learner, try it for yourself with a
14-day ETL trial
.
Integrate.io has the ShipStation data integrations you need
With the ShipStation connector from Integrate.io, you can sync your data to optimize this process, benefiting from automation and valuable insight. As trends become more apparent, you can adapt to improve productivity, efficiency, and customer experience. The goal is to keep your shoppers engaged.
ShipStation data can be quickly and easily integrated with other third-party apps, like
Oracle
,
Delighted
,
Salesforce
,
Amazon Redshift
,
BigCommerce,
and more.
For example, when integrating ShipStation with Shopify, you can enjoy many advantages, including the following:
Import orders to streamline Shopify shipping and order fulfillment.
Sync all data associated with shipping, tracking information, and pricing.
Take advantage of several features, including customer email, discounts, buyer notes, etc.
Take advantage of all your ShipStation data offers with Integrate.io's ShipStation connector. Talk to our expert team about how to get started.
How Integrate.io customers achieve growth with our ShipStation connector
Actionable insights help you streamline workflows and boost productivity. These benefits benefit both your business and your customers. With Integrate.io, you can sync data to reduce human error, all while accessing higher-quality data you can count on.

Once your ShipStation data is connected to other data sources, including CRM platforms, you can pinpoint the metrics and KPIs that influence your ability to grow. Since this data is collected in real-time, you can see the impact in just a few weeks. You can access valuable data when you need it most with just a few clicks, create custom reports, and visualize data in your chosen format.


Start analyzing your ShipStation data quickly and efficiently
With Integrate.io, integrating ShipStation data with your data warehouse is fast and simple. To get started and achieve a more comprehensive view of available data, you'll need to set up your Integrate.io account and any necessary API connectors. In this case, your data source will be ShipStation. However, you can integrate several data sources at once, depending on what you wish to track or optimize. Thanks to the CDC or ELT functionality, any historical data is transferred to a data warehouse or data lake.

Regular updates give you access to the latest, most relevant data. With the ShipStation connector, you can dive deeper into shipping analytics, helping you cut costs and boost your ROI. Some of the data you'll want to review includes order information, product updates, shipments, and customer data. With the ShipStation API, you can also automate critical tasks, such as managing shipments, creating shipping labels, and retrieving USPS shipping rates.


Why choose Integrate.io for your ShipStation integration
Integrate.io's data integration platforms make it easy to integrate ShipStation data, helping you transform your data warehouse into a platform that optimizes decision-making and business growth. By syncing multiple platforms, including ShipStation, you will:
Access a complete view of your customers, operations, order details, and order statuses, helping you achieve greater profitability.
Benefit from real-time reporting so you can access a single source of truth.
Discover inefficiencies related to selling channels, carrier performance, inventory management, shopping cart fulfillment, etc.
Book your 1:1 consultation
to discover the power of shipping integration from Integrate.io.
Explore our ShipStation resources
To unlock the full potential of ShipStation, you must analyze the right data and effectively integrate that data with other systems. With Integrate.io, ShipStation data integrations are simple, especially with our award-winning customer support team.

Check out our latest ShipStation-related articles: See similar data sources:
MongoDB Atlas's
End Points
MongoDB Atlas Automated Features
The automated security features included in MongoDB Atlas let you monitor who has access to your data while securing your information against unwanted intrusions. Also, due to the platform's automation of mundane operational tasks — like provisioning and configuration, patching and upgrades, monitoring and alerts, advanced security automation, and disaster recovery — you don't have to be a data science expert to set up and run your databases.
MongoDB Advanced Security Automation
MongoDB Atlas provides a variety of database security layers including advanced access control, IP whitelists, in-flight data encryption through TLS/SSL, optional encryption of your file system, and network isolation through Amazon VPCs and VPC Peering.
MongoDB Atlas Built-In Replication
MongoDB Atlas offers multiple servers to provide 'always-on' availability. Even if your primary master goes down, multiple backups ensure that your system is always up and running.
MongoDB Atlas Backups and Time-Machine Recovery
The advanced backup and recovery features for MongoDB Atlas guard against data corruption. Whether the threat is from hackers or a team member's innocent mistake, you can rest easy knowing that, after a catastrophic, event you'll have a backup copy to recover your system from a specific time in the past.
MongoDB Atlas Detailed Statistics and Monitoring
MongoDB Atlas provides detailed information and statistics about your database systems. By organizing this information in numerous ways, the platform helps you understand when important changes or upgrades to your system may be necessary. Moreover, if it's time to make changes, you can provision new server instances in a flash.
MongoDB Atlas Automated Patches and Upgrades
Whether it's a new technology upgrade to improve database efficiency or a security patch to protect against a new security threat, MongoDB Atlas automatically upgrades or lets you upgrade with a single click, so you can take advantage of features as soon as they're available. Upgrades happen in a matter of minutes without any downtime required.
MongoDB Atlas Customizable Database Tools
MongoDB Atlas includes a suite of tools that allow you to select your regions, billing options, and more — allowing you to customize server instances to your desired specifications.
MongoDB Atlas Scalability
MongoDB Atlas scales up and down — or scales out horizontally through automatic sharding — according to the needs of your company with zero application downtime. This allows you to grow beyond the limitations of one server without making your application too complex. Moreover, the platform's automatic balancing keeps information equally distributed across multiple replica sets as your data volumes grow, or as your cluster increases or decreases.
Integrate ShipStation
With MongoDB Atlas Today
The no-code pipeline platform for
your entire data journey
TRY IT FREE FOR 14-DAYS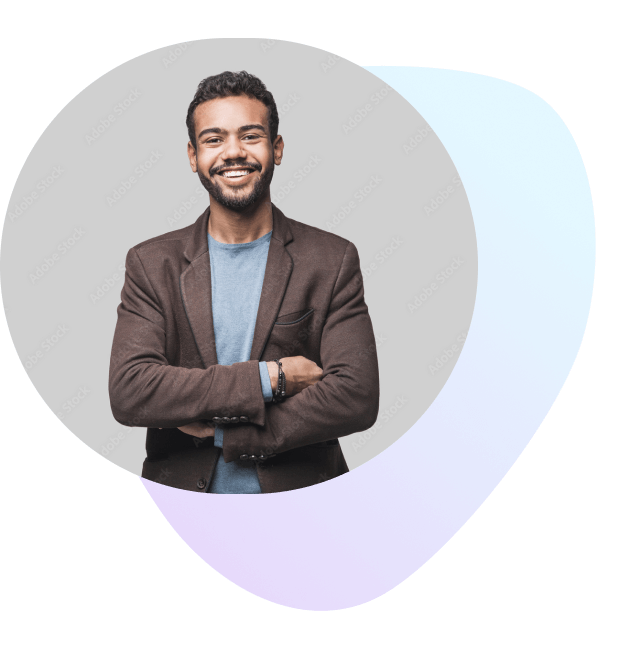 Get Started On Your

Data Integration Today
Powers your company decision making
and operational systems with our one-stop
ETL and data integration platforms
TRY IT FREE FOR 14-DAYS