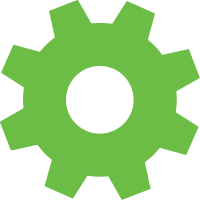 Integrate Azure Synapse Analytics with ShipStation
Integrate Azure Synapse Analytics with ShipStation Today
Free 7-day trial. Easy setup. Cancel any time.
About Azure Synapse Analytics
Azure Synapse Analytics is the next incarnation of Azure SQL Data Warehouse from Microsoft. Like SQL Data Warehouse, Azure Synapse Analytics is a cloud-based, relational data warehouse system with MPP (massively parallel processing), virtually unlimited scaling capacity, and the power to process and store petabytes of data. The difference is that Azure Synapse Analytics has added business intelligence, machine learning, and other advanced features to its data warehousing profile. Microsoft has also boosted the platform's capacity to ingest, transform, manage, and process larger volumes of relational and non-relational data faster and more efficiently.
About ShipStation
ShipStation is a top-rated shipping software that simplifies the shipping process, allowing companies to manage, fulfill, and ship orders quickly and easily. This helps them streamline their operations and scale their business - no complications and no inefficiencies.
Popular Use Cases
Bring all your ShipStation data to Amazon Redshift
Load your ShipStation data to Google BigQuery
ETL all your ShipStation data to Snowflake
Move your ShipStation data to MySQL
Integrate Azure Synapse Analytics With ShipStation Today
Free 7-day trial. Easy setup. Cancel any time.
Azure Synapse Analytics's End Points
Azure Synapse Business Intelligence, Machine Learning, and Data Analytics
In addition to serving as a powerful, scalable, cloud-based data warehouse, Azure Synapse adds advanced business intelligence and machine learning data analytics to its list of services.
Azure Synapse Unified Analytics
Whether you need a non-relational data lake, relational data warehouse, or a combination of both, Azure Synapse integrates the two and lets you query the data in SQL while serving as a unified, end-to-end analytics solution. Within a single workspace, Azure Synapse allows you to achieve your data warehousing, data preparation, data management, AI, machine learning, and business intelligence goals. Access all of your data and create stunning dashboards with Power BI via a single interface.
Azure Synapse Cloud-Native HTAP Implementation
With Azure Synapse Link, cloud-native HTAP implementation allows you to integrate Azure Synapse with Azure databases to extract near real-time insights from operational databases. This allows Azure Synapse to extract machine learning and business intelligence analyses from live data without disrupting the transactional performance of operational systems.
Azure Synapse Programming Language Compatibility
Azure Synapse allows your team to work with their preferred language. Whether it's T-SQL, Scala, Spark SQL, Python, or .Net, Azure Synapse is compatible with your language of choice while using either provisioned or serverless processing resources.
Azure Synapse Serverless On-Demand or Provisioned Resources
Azure Synapse lets you query data with provisioned or serverless on-demand computational resources.
Azure Synapse Compatibility With Azure, Microsoft, and Open Data Initiative Services
Azure Synapse natively connects with a wide range of Azure and Microsoft services. The platform includes native connectors for Azure Machine Learning, Azure Data Lake, Azure Blob Storage, Azure Active Directory for authentication, and Microsoft Power BI for visualizing data. Azure Synapse also integrates its machine learning and business intelligence tools with Open Data Initiative tools and services. Led by Microsoft, Adobe, and SAP Software solutions, the Open Data Initiative seeks to boost the connectivity and interoperability of cloud-based SaaS services. Open Data Initiative compatible services include the Microsoft Office 365 suite, the Microsoft Dynamics 365 suite, and more.
Azure Synapse Workload Optimization
Microsoft Azure Synapse makes it easy to optimize your query performance through limitless concurrency, workload isolation, workload management.
Azure Synapse Advanced Security and Privacy
Azure Synapse offers cutting-edge security and privacy that includes dynamic, real-time data masking, always-on data encryption, automated threat detection, authentication through single-sign-on and Azure Active Directory. The platform also includes access control features like column-level security and native row-level security for additional security and privacy within your team.
Azure Synapse Compliance Certifications
In terms of compliance, Azure offers more certifications than any cloud provider to ensure that your data collection and data use practices comply with industry-specific, regional, state, and national compliance standards.
ShipStation's End Points
ShipStation Accounts
Scale your business and add new team members by easily registering a new account and generating APIs to be used by the newly created account.
ShipStation Customers
Get information about a specific customer or obtain a list of customers that match a certain criteria. This can help you better understand your audience and send targeted, segmented communication.
ShipStation Orders
Gain complete control over your orders - get new orders, create labels, update order status, and more - to streamline the order process and reduce inefficiencies.
ShipStation Products
Update a product, get a new product, or obtain a list of products that match a certain criteria. Then, use this data to better understand things like sales, customer satisfaction, and more.
ShipStation Shipments
Control everything shipment-related: list shipments, create new labels, get rates, void shipping labels, and more - all from one centralized ShipStation location.
ShipStation Stores
Maintain your stores as your business scales, updating them, refreshing, listing, or deactivating as needed.
ShipStation Users
List users and enter authorizations to to stay on top of your employees and keep your operation running smoothly and efficiently at all times.
See What Integrate.io Can Do For You
Free 7-day trial. Easy setup. Cancel any time.
Popular Articles
Integrate Your Data Today!
Free 7-day trial. Easy setup. Cancel any time.