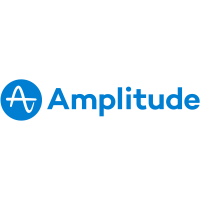 Integrate Azure Synapse Analytics with Amplitude
Integrate Azure Synapse Analytics with Amplitude Today
Free 7-day trial. Easy setup. Cancel any time.
About Azure Synapse Analytics
Azure Synapse Analytics is the next incarnation of Azure SQL Data Warehouse from Microsoft. Like SQL Data Warehouse, Azure Synapse Analytics is a cloud-based, relational data warehouse system with MPP (massively parallel processing), virtually unlimited scaling capacity, and the power to process and store petabytes of data. The difference is that Azure Synapse Analytics has added business intelligence, machine learning, and other advanced features to its data warehousing profile. Microsoft has also boosted the platform's capacity to ingest, transform, manage, and process larger volumes of relational and non-relational data faster and more efficiently.
About Amplitude
Amplitude is a behavioral analytics platform that allows you to better understand user behavior for product intelligence related to your websites, mobile apps, and more. By offering a holistic, in-depth view of user engagement and activity, Amplitude isn't just about page views and click statistics. It tracks every user action, displays it in a single view, and lets you zoom into the data to understand why users are acting in a specific way.
Popular Use Cases
Bring all your Amplitude data to Amazon Redshift
Load your Amplitude data to Google BigQuery
ETL all your Amplitude data to Snowflake
Move your Amplitude data to MySQL
Integrate Azure Synapse Analytics With Amplitude Today
Free 7-day trial. Easy setup. Cancel any time.
Azure Synapse Analytics's End Points
Azure Synapse Business Intelligence, Machine Learning, and Data Analytics
In addition to serving as a powerful, scalable, cloud-based data warehouse, Azure Synapse adds advanced business intelligence and machine learning data analytics to its list of services.
Azure Synapse Unified Analytics
Whether you need a non-relational data lake, relational data warehouse, or a combination of both, Azure Synapse integrates the two and lets you query the data in SQL while serving as a unified, end-to-end analytics solution. Within a single workspace, Azure Synapse allows you to achieve your data warehousing, data preparation, data management, AI, machine learning, and business intelligence goals. Access all of your data and create stunning dashboards with Power BI via a single interface.
Azure Synapse Cloud-Native HTAP Implementation
With Azure Synapse Link, cloud-native HTAP implementation allows you to integrate Azure Synapse with Azure databases to extract near real-time insights from operational databases. This allows Azure Synapse to extract machine learning and business intelligence analyses from live data without disrupting the transactional performance of operational systems.
Azure Synapse Programming Language Compatibility
Azure Synapse allows your team to work with their preferred language. Whether it's T-SQL, Scala, Spark SQL, Python, or .Net, Azure Synapse is compatible with your language of choice while using either provisioned or serverless processing resources.
Azure Synapse Serverless On-Demand or Provisioned Resources
Azure Synapse lets you query data with provisioned or serverless on-demand computational resources.
Azure Synapse Compatibility With Azure, Microsoft, and Open Data Initiative Services
Azure Synapse natively connects with a wide range of Azure and Microsoft services. The platform includes native connectors for Azure Machine Learning, Azure Data Lake, Azure Blob Storage, Azure Active Directory for authentication, and Microsoft Power BI for visualizing data. Azure Synapse also integrates its machine learning and business intelligence tools with Open Data Initiative tools and services. Led by Microsoft, Adobe, and SAP Software solutions, the Open Data Initiative seeks to boost the connectivity and interoperability of cloud-based SaaS services. Open Data Initiative compatible services include the Microsoft Office 365 suite, the Microsoft Dynamics 365 suite, and more.
Azure Synapse Workload Optimization
Microsoft Azure Synapse makes it easy to optimize your query performance through limitless concurrency, workload isolation, workload management.
Azure Synapse Advanced Security and Privacy
Azure Synapse offers cutting-edge security and privacy that includes dynamic, real-time data masking, always-on data encryption, automated threat detection, authentication through single-sign-on and Azure Active Directory. The platform also includes access control features like column-level security and native row-level security for additional security and privacy within your team.
Azure Synapse Compliance Certifications
In terms of compliance, Azure offers more certifications than any cloud provider to ensure that your data collection and data use practices comply with industry-specific, regional, state, and national compliance standards.
Amplitude's End Points
Amplitude Insights and Analytics for Web and App Developers
Track every detail of user activity to derive deep, Sactionable insights that help you improve your websites, apps, and product offerings. Amplitude analyzes user engagement actions to reveal which features your customers use most, what elements are causing problems, who is using your apps, how they're using them, and more. This provides the data your development team needs to make informed changes and updates. Explore the minutia of individual user actions, and search for specific or generic lists to track event streams. With the deep insights from Amplitude, you'll discover how to give users more of what they want, and less of what they don't, while attracting more customers and boosting long-term user retention.
Amplitude Behavioral Cohorts
Define customized user groups according to their behaviors, actions, event streams, user characteristics, and other properties. Then view statistics for specific cohorts and user categories with visually stunning graphs related to sales funnels, user retention, and event segmentation.
Amplitude User Retention Analytics
Explore statistics that show how often users come back to your app or website following specific events and actions. Track the frequency with which a specific user performed a specific action. This will help you understand what features and elements keep users coming back, and which features promote engagement and long-term retention. Define threshold benchmarks that promote long-term retention to grow your apps and websites.
Amplitude Advanced Search Capabilities
Amplitude saves all dashboards, charts, cohorts, and notebooks as searchable objects. This gives you a big-picture view of how team members are using Amplitude. Team leaders can use the search drawer filter options to browse existing dashboards and other metrics to understand the insights and metrics their team members are developing and working with.
Amplitude Dashboard Features
Save multiple visualizations, graphs, and reports in a single page view instead of creating each report individually. Amplitude lets you merge cross-project charts within the same dashboard to facilitate side-by-side comparisons. Dashboards also feature a sidebar for easy access to custom reports.
Amplitude Slack Integration
Amplitude's ready-made Slack integration features allow you to share insights with your team faster and easier. Links to cohorts, charts, and dashboards automatically appear as stunning visual previews when you paste them into the Slack messaging app.
See What Integrate.io Can Do For You
Free 7-day trial. Easy setup. Cancel any time.
Popular Articles
Integrate Your Data Today!
Free 7-day trial. Easy setup. Cancel any time.