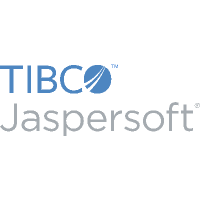 Integrate Azure Synapse Analytics with Jaspersoft
Integrate Azure Synapse Analytics with Jaspersoft Today
Free 7-day trial. Easy setup. Cancel any time.
About Azure Synapse Analytics
Azure Synapse Analytics is the next incarnation of Azure SQL Data Warehouse from Microsoft. Like SQL Data Warehouse, Azure Synapse Analytics is a cloud-based, relational data warehouse system with MPP (massively parallel processing), virtually unlimited scaling capacity, and the power to process and store petabytes of data. The difference is that Azure Synapse Analytics has added business intelligence, machine learning, and other advanced features to its data warehousing profile. Microsoft has also boosted the platform's capacity to ingest, transform, manage, and process larger volumes of relational and non-relational data faster and more efficiently.
About Jaspersoft
As a business intelligence solution, Jaspersoft empowers developers to integrate 'pixel-perfect' data visualizations and presentations within their applications. Because of its customization features, Jaspersoft is a developer-friendly reporting and analytics platform that simplifies the process of getting the answers you want within your preferred applications. The platform is scalable both economically and architecturally for the widest reach possible.
Popular Use Cases
Bring all your Jaspersoft data to Amazon Redshift
Load your Jaspersoft data to Google BigQuery
ETL all your Jaspersoft data to Snowflake
Move your Jaspersoft data to MySQL
Integrate Azure Synapse Analytics With Jaspersoft Today
Free 7-day trial. Easy setup. Cancel any time.
Azure Synapse Analytics's End Points
Azure Synapse Business Intelligence, Machine Learning, and Data Analytics
In addition to serving as a powerful, scalable, cloud-based data warehouse, Azure Synapse adds advanced business intelligence and machine learning data analytics to its list of services.
Azure Synapse Unified Analytics
Whether you need a non-relational data lake, relational data warehouse, or a combination of both, Azure Synapse integrates the two and lets you query the data in SQL while serving as a unified, end-to-end analytics solution. Within a single workspace, Azure Synapse allows you to achieve your data warehousing, data preparation, data management, AI, machine learning, and business intelligence goals. Access all of your data and create stunning dashboards with Power BI via a single interface.
Azure Synapse Cloud-Native HTAP Implementation
With Azure Synapse Link, cloud-native HTAP implementation allows you to integrate Azure Synapse with Azure databases to extract near real-time insights from operational databases. This allows Azure Synapse to extract machine learning and business intelligence analyses from live data without disrupting the transactional performance of operational systems.
Azure Synapse Programming Language Compatibility
Azure Synapse allows your team to work with their preferred language. Whether it's T-SQL, Scala, Spark SQL, Python, or .Net, Azure Synapse is compatible with your language of choice while using either provisioned or serverless processing resources.
Azure Synapse Serverless On-Demand or Provisioned Resources
Azure Synapse lets you query data with provisioned or serverless on-demand computational resources.
Azure Synapse Compatibility With Azure, Microsoft, and Open Data Initiative Services
Azure Synapse natively connects with a wide range of Azure and Microsoft services. The platform includes native connectors for Azure Machine Learning, Azure Data Lake, Azure Blob Storage, Azure Active Directory for authentication, and Microsoft Power BI for visualizing data. Azure Synapse also integrates its machine learning and business intelligence tools with Open Data Initiative tools and services. Led by Microsoft, Adobe, and SAP Software solutions, the Open Data Initiative seeks to boost the connectivity and interoperability of cloud-based SaaS services. Open Data Initiative compatible services include the Microsoft Office 365 suite, the Microsoft Dynamics 365 suite, and more.
Azure Synapse Workload Optimization
Microsoft Azure Synapse makes it easy to optimize your query performance through limitless concurrency, workload isolation, workload management.
Azure Synapse Advanced Security and Privacy
Azure Synapse offers cutting-edge security and privacy that includes dynamic, real-time data masking, always-on data encryption, automated threat detection, authentication through single-sign-on and Azure Active Directory. The platform also includes access control features like column-level security and native row-level security for additional security and privacy within your team.
Azure Synapse Compliance Certifications
In terms of compliance, Azure offers more certifications than any cloud provider to ensure that your data collection and data use practices comply with industry-specific, regional, state, and national compliance standards.
Jaspersoft's End Points
Jaspersoft Reporting
Jaspersoft's reporting features compile data from multiple sources to present it with beautiful, accessible visuals. The platform allows you to design 'pixel-perfect,' interactive reports that you can print, display on the web, or access from any mobile device.
Jaspersoft Analytics
Jaspersoft's data analysis tools offer advanced visualizations, modeling, and manipulation features that empower you to identify problems and find trends. Analyze and explore any kind of data with either in-memory or OLAP analysis for better, faster decision-making.
Jaspersoft Dashboards
Jaspersoft's dashboarding features support multi-report dashboards that incorporate internal and external information. The dashboard tools synthesize data and graphics to provide easy-to-understand, up-to-date information summaries.
Jaspersoft Data Integration
Jaspersoft's advanced ETL (extract, transform, load) features pull data from multiple sources into your data warehouses and/or data marts for analytics purposes. Aided by connectivity to ERP and CRM platforms like SugarCRM, SAP, and Salesforce, Jaspersoft also includes support for transactional databases, analytical databases, mainframe databases, and big data solutions like Hive. Jaspersoft leverages all of your data sources, both relational and non-relational, for deep insights and reporting.
Jaspersoft Visualize.js
Visualize.js gives you maximum control and scalability when embedding visualizations and reports into your applications. For this reason, Jaspersoft claims to be 'the only embedded BI tool that works the way developers think.'
Jaspersoft Security and Compliance
Jaspersoft's security and compliance features allow you to define who has access to analyses and reports at the row and cell level for maximum security and compliance. It also includes auditing and monitoring services for detailed performance and compliance-related metrics. Moreover, Jaspersoft is compatible with third-party ID management services through its SSO (single sign-on) support with a customizable API.
See What Integrate.io Can Do For You
Free 7-day trial. Easy setup. Cancel any time.
Popular Articles
Integrate Your Data Today!
Free 7-day trial. Easy setup. Cancel any time.