Connect Azure Synapse Analytics
to MongoDB Atlas
+
About
Azure Synapse Analytics
Azure Synapse Analytics is the next incarnation of Azure SQL Data Warehouse from Microsoft. Like SQL Data Warehouse, Azure Synapse Analytics is a cloud-based, relational data warehouse system with MPP (massively parallel processing), virtually unlimited scaling capacity, and the power to process and store petabytes of data. The difference is that Azure Synapse Analytics has added business intelligence, machine learning, and other advanced features to its data warehousing profile. Microsoft has also boosted the platform's capacity to ingest, transform, manage, and process larger volumes of relational and non-relational data faster and more efficiently.
About
MongoDB Atlas
MongoDB Atlas is a cloud database service for applications that works with Amazon AWS, Microsoft Azure, and Google Cloud Platform. The database service seeks to comply with the most stringent data security and privacy standards while offering a reliable suite of drivers, tools, and integrations. By automating numerous database management tasks, MongoDB Atlas helps developers build apps faster with less human error.
Azure Synapse Analytics's
End Points
Azure Synapse Business Intelligence, Machine Learning, and Data Analytics
In addition to serving as a powerful, scalable, cloud-based data warehouse, Azure Synapse adds advanced business intelligence and machine learning data analytics to its list of services.
Azure Synapse Unified Analytics
Whether you need a non-relational data lake, relational data warehouse, or a combination of both, Azure Synapse integrates the two and lets you query the data in SQL while serving as a unified, end-to-end analytics solution. Within a single workspace, Azure Synapse allows you to achieve your data warehousing, data preparation, data management, AI, machine learning, and business intelligence goals. Access all of your data and create stunning dashboards with Power BI via a single interface.
Azure Synapse Cloud-Native HTAP Implementation
With Azure Synapse Link, cloud-native HTAP implementation allows you to integrate Azure Synapse with Azure databases to extract near real-time insights from operational databases. This allows Azure Synapse to extract machine learning and business intelligence analyses from live data without disrupting the transactional performance of operational systems.
Azure Synapse Programming Language Compatibility
Azure Synapse allows your team to work with their preferred language. Whether it's T-SQL, Scala, Spark SQL, Python, or .Net, Azure Synapse is compatible with your language of choice while using either provisioned or serverless processing resources.
Azure Synapse Serverless On-Demand or Provisioned Resources
Azure Synapse lets you query data with provisioned or serverless on-demand computational resources.
Azure Synapse Compatibility With Azure, Microsoft, and Open Data Initiative Services
Azure Synapse natively connects with a wide range of Azure and Microsoft services. The platform includes native connectors for Azure Machine Learning, Azure Data Lake, Azure Blob Storage, Azure Active Directory for authentication, and Microsoft Power BI for visualizing data. Azure Synapse also integrates its machine learning and business intelligence tools with Open Data Initiative tools and services. Led by Microsoft, Adobe, and SAP Software solutions, the Open Data Initiative seeks to boost the connectivity and interoperability of cloud-based SaaS services. Open Data Initiative compatible services include the Microsoft Office 365 suite, the Microsoft Dynamics 365 suite, and more.
Azure Synapse Workload Optimization
Microsoft Azure Synapse makes it easy to optimize your query performance through limitless concurrency, workload isolation, workload management.
Azure Synapse Advanced Security and Privacy
Azure Synapse offers cutting-edge security and privacy that includes dynamic, real-time data masking, always-on data encryption, automated threat detection, authentication through single-sign-on and Azure Active Directory. The platform also includes access control features like column-level security and native row-level security for additional security and privacy within your team.
Azure Synapse Compliance Certifications
In terms of compliance, Azure offers
more certifications than any cloud provider
to ensure that your data collection and data use practices comply with industry-specific, regional, state, and national compliance standards.
MongoDB Atlas's
End Points
MongoDB Atlas Automated Features
The automated security features included in MongoDB Atlas let you monitor who has access to your data while securing your information against unwanted intrusions. Also, due to the platform's automation of mundane operational tasks — like provisioning and configuration, patching and upgrades, monitoring and alerts, advanced security automation, and disaster recovery — you don't have to be a data science expert to set up and run your databases.
MongoDB Advanced Security Automation
MongoDB Atlas provides a variety of database security layers including advanced access control, IP whitelists, in-flight data encryption through TLS/SSL, optional encryption of your file system, and network isolation through Amazon VPCs and VPC Peering.
MongoDB Atlas Built-In Replication
MongoDB Atlas offers multiple servers to provide 'always-on' availability. Even if your primary master goes down, multiple backups ensure that your system is always up and running.
MongoDB Atlas Backups and Time-Machine Recovery
The advanced backup and recovery features for MongoDB Atlas guard against data corruption. Whether the threat is from hackers or a team member's innocent mistake, you can rest easy knowing that, after a catastrophic, event you'll have a backup copy to recover your system from a specific time in the past.
MongoDB Atlas Detailed Statistics and Monitoring
MongoDB Atlas provides detailed information and statistics about your database systems. By organizing this information in numerous ways, the platform helps you understand when important changes or upgrades to your system may be necessary. Moreover, if it's time to make changes, you can provision new server instances in a flash.
MongoDB Atlas Automated Patches and Upgrades
Whether it's a new technology upgrade to improve database efficiency or a security patch to protect against a new security threat, MongoDB Atlas automatically upgrades or lets you upgrade with a single click, so you can take advantage of features as soon as they're available. Upgrades happen in a matter of minutes without any downtime required.
MongoDB Atlas Customizable Database Tools
MongoDB Atlas includes a suite of tools that allow you to select your regions, billing options, and more — allowing you to customize server instances to your desired specifications.
MongoDB Atlas Scalability
MongoDB Atlas scales up and down — or scales out horizontally through automatic sharding — according to the needs of your company with zero application downtime. This allows you to grow beyond the limitations of one server without making your application too complex. Moreover, the platform's automatic balancing keeps information equally distributed across multiple replica sets as your data volumes grow, or as your cluster increases or decreases.
Integrate Azure Synapse Analytics
With MongoDB Atlas Today
The no-code pipeline platform for
your entire data journey
TRY IT FREE FOR 14-DAYS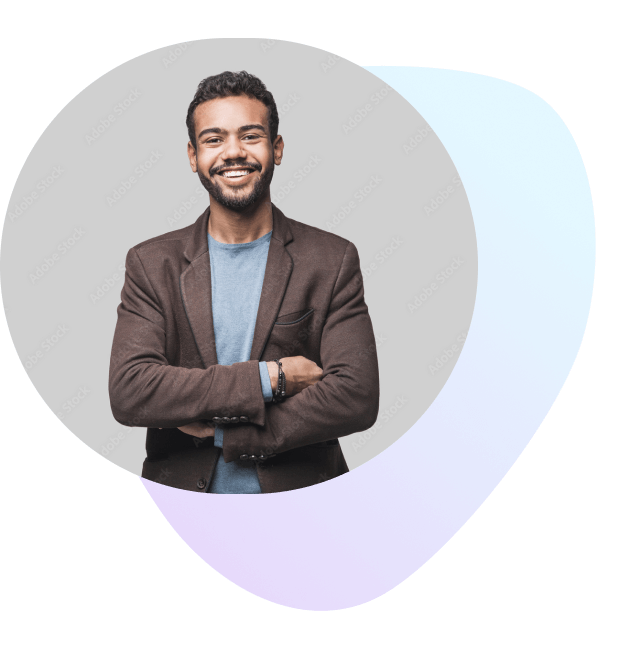 Get Started On Your

Data Integration Today
Powers your company decision making
and operational systems with our one-stop
ETL and data integration platforms
TRY IT FREE FOR 14-DAYS