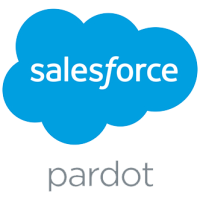 Integrate Asana with Salesforce Pardot
Integrate Asana with Salesforce Pardot Today
Free 14-day trial. Easy setup.
Cancel any time.
About Asana
Asana allows you to track your team's work and manage projects clearly and effectively so that your business can stay in sync, hit deadlines, and reach your goals.
About Salesforce Pardot
As an easy-to-use and powerful marketing automation platform, Pardot is a Salesforce product that assists marketers to be more productive and helps sales teams close deals more efficiently. The platform includes automation, lead tracking, and analytics tools designed to improve marketing efforts, gain a better understanding of ROI, increase revenue, and most importantly, achieve marketing and sales team alignment.
Popular Use Cases
Bring all your Asana data to Amazon Redshift
Load your Asana data to Google BigQuery
ETL all your Asana data to Snowflake
Move your Asana data to MySQL
Bring all your Salesforce Pardot data to Amazon Redshift
Load your Salesforce Pardot data to Google BigQuery
ETL all your Salesforce Pardot data to Snowflake
Move your Salesforce Pardot data to MySQL
Integrate Asana With Salesforce Pardot Today
Free 14-day trial. Easy setup.
Cancel any time.
Asana's End Points
Asana Projects
Manage your Asana projects, creating descriptions, setting due dates, tracking progress, and more. This will help you better understand your team's productivity and your effectiveness over time.
Asana Tasks
If you need an important piece of company-wide information, you can search among all tasks in all accounts. This can help you extract big-picture project insights with just a few clicks, allowing you to prepare your data for analytics.
Asana Tags
Use these tags to track specific data or understand your progress, monitoring by things like workspace ID, tag notes, and more. This will allow for better, more detailed organizational structures.
Asana Stories
A story represents an activity associated with an object in the Asana system. Tracking stories can help you understand your team's progress, their interactions, and any pain points that they may be experiencing. Use this information to increase things like efficiency and employee satisfaction.
Asana Teams
Control and understand the teams within your organization, then use these records for big-picture insights."
Salesforce Pardot's End Points
Pardot Visitor Tracking
Pardot's visitor tracking features allow you to see who is visiting your websites, how long they remain on individual pages, how they're engaging with the site, and at what point they go to your pricing page. The platform also empowers you to investigate the IP addresses of anonymous visitors to reveal the name of the corporation and geographic locations they're coming from. All in all, visitor tracking insights can tell you how effective your website is and give valuable insights for optimization.
Pardot Tracking and Hosting Marketing Files
Pardot allows you to host and automatically generate tracking URLs for your marketing files. This gives you the power to monitor content views, link clicks, and file downloads, so you can better understand the performance of your marketing assets and content.
Pardot Real-Time Sales Updates
Pardot's automated, real-time sales alerts provide perfectly-timed updates to your sales team according to the parameters you set. This advises sales teams about the readiness of leads for follow-ups and other types of engagement. When responding to a real-time alert, Pardot puts each client's CRM information at your fingertips, so sales reps can review the most important background information on a lead before reaching out.
Pardot Lead Scoring and Grading Features
Lead scoring and grading are vital to bringing your marketing and sales teams into alignment. These features empower your marketing team to better understand the quality of leads and what constitutes an 'ideal prospect' before transferring the lead to the sales team for a follow-up. Pardot scores leads according to their activity levels, and it grades leads according to how well they fit with a particular service or product. With the platform's customization features, you can finetune lead scoring and grading models to suit your exact specifications.
Pardot Automated Lead Assignment
Pardot's automated lead assignment tools mean that once leads meet your scoring and grading thresholds, Pardot automatically assigns them to a sales rep for follow-up. Lead assignment to sales team members can happen through random assignment or by setting rules that assign different types of leads to specific team members.
Pardot Lead Nurturing Tools
Pardot facilitates your lead-nurturing process by automating drip marketing and one-on-one prospect messaging strategies. That way, your products and services stay in the minds of leads during the entire sales cycle. This brings better quality leads to your sales team while freeing up sales and marketing resources to work on more important tasks.
Pardot Form and Landing Page Tools
The efficacy of your forms and landing pages is essential to boosting conversion and sales rates. Pardot's automated form and landing page tools allow you to build custom landing pages and forms in the same style as your branding without needing to know HTML. These tools even link to existing marketing assets in the automation system to add more seamless branding continuity to your presentations. You can also set your forms to trigger notifications automatically after lead score changes or conversions.
Pardot Progressive Profile Through Multi-Page Forms
Pardot's progressive profiling features help you shorten the first page of your forms down to the few necessary fields required to ensure the highest conversion rates. After completing the first page, the leads go to the next page of the form, which asks for additional details. Progressive profiling through multi-page forms like this makes sure your leads don't feel overwhelmed by an extra-long form on a single page, but you can still collect the same amount of information from your leads.
Pardot Dynamic Content Tools
Pardot's' dynamic content tools allow you to customize buying experiences, forms, emails, and landing pages by dynamically displaying content that reflects the unique characteristics of the person interacting with it.
Pardot Mail Marketing Automation
Pardot's mail marketing automation tools allow you to A/B test email content, customize email templates to reflect your branding, test whether your emails will trigger SPAM filters, tailor emails to specific segments, and track advanced metrics on your email campaigns.
Pardot Closed-Loop Reporting
Pardot's closed-loop reporting features allow you to track the costs of individual marketing campaigns and their ROI to reveal the channels bringing your highest and lowest quality leads, so you can better prioritize your efforts and spending.
Integrate Asana With Salesforce Pardot Today
Free 14-day trial. Easy setup.
Cancel any time.
Popular Articles
Integrate Asana With Salesforce Pardot Today
Free 14-day trial. Easy setup.
Cancel any time.