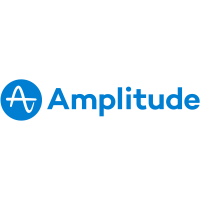 Integrate Vertica Analytics Platform with Amplitude
Integrate Vertica Analytics Platform with Amplitude Today
Free 7-day trial. Easy setup. Cancel any time.
About Vertica Analytics Platform
Vertica Analytics Platform is a data warehouse management system optimized for large-scale, rapidly-growing datasets. By using a column-oriented architecture (instead of row-oriented), Vertica can offer high-speed query performance for your business intelligence, machine learning, and other query-intensive systems. Vertica is compatible with a variety of cloud data warehouse servers such as Google Cloud Platform, Amazon Elastic Compute Cloud, Microsoft Azure, and on-premises. The platform also offers its "Eon Mode," which achieves optimum performance by separating computational processes from storage processes. Eon Mode is available when hosting the platform on AWS or when using Pure Storage Flashblade on-premises. Vertica is an open-source product that is free to use up to certain data limitations.
About Amplitude
Amplitude is a behavioral analytics platform that allows you to better understand user behavior for product intelligence related to your websites, mobile apps, and more. By offering a holistic, in-depth view of user engagement and activity, Amplitude isn't just about page views and click statistics. It tracks every user action, displays it in a single view, and lets you zoom into the data to understand why users are acting in a specific way.
Popular Use Cases
Bring all your Amplitude data to Amazon Redshift
Load your Amplitude data to Google BigQuery
ETL all your Amplitude data to Snowflake
Move your Amplitude data to MySQL
Integrate Vertica Analytics Platform With Amplitude Today
Free 7-day trial. Easy setup. Cancel any time.
Vertica Analytics Platform's End Points
Vertica Massively Parallel Processing (MPP)
Through its MPP architecture, Vertica distributes requests across different nodes. This brings the benefit of virtually unlimited linear scalability.
Vertica Column-Oriented Storage
Veritica's column-oriented storage architecture provides faster query performance when managing access to sequential records. This advantage also has the adverse effect of slowing down normal transactional queries like updates, deletes, and single record retrieval.
Vertica Workload Management Automation
With its workload management features, Vertica allows you to automate server recovery, data replication, storage optimization, and query performance tuning.
Vertica Machine Learning Capabilities
Vertica includes a number of machine learning features in-database. These include 'categorization, fitting, and prediction,' which bypasses down-sampling and data movement for faster processing speed. There are also algorithms for logistic regression, linear regression, Naive Bayes classification, k-means clustering, vector machine regression/classification, random forest decision trees, and more.
Vertica In-Built Analytics Features
Through its SQL-based interface, Vertica provides developers with a number of in-built data analytics features such as event-based windowing/sessionization, time-series gap filling, event series joins, pattern matching, geospatial analysis, and statistical computation.
Vertica SQL-Based Interface
Vertica's SQL based interface makes the platform easy to use for the widest range of developers.
Vertica Shared-Nothing Architecture
Vertica's shared-nothing architecture is a strategy that lowers system contention among shared resources. This offers the benefit of slowly lowering system performance when there is a hardware failure.
Vertica High Compression Features
Vertica batches updates to the main store. It also saves columns of homogenous data types in the same place. This helps Vertica achieve high compression for greater processing speeds.
Vertica Kafka and Spark Integrations
Vertica features native integrations for a variety of large-volume data tools. For example, Vertica includes a native integration for Apache Spark, which is a general-purpose distributed data processing engine. It also includes an integration for Apache Kafka, which is a messaging system for large-volume stream processing, metrics collection/monitoring, website activity tracking, log aggregation, data ingestion, and real-time analytics.
Vertica Cloud Platform Compatibility
Vertica runs on a variety of cloud-based platforms including Google Cloud Platform, Microsoft Azure, Amazon Elastic Compute Cloud, and on-premises. It can also run natively using Hadoop Nodes.
Vertica Programming Interface Compatibility
Vertica is compatible with the most popular programming interfaces such as OLEDB, ADO.NET, ODBC, and JDBC.
Vertica Third-Party Tool Compatibility
A large number of data visualization, business intelligence, and ETL (extract, transform, load) tools offer integrations for Vertica Analytics Platform. For example, Integrate.io's ETL-as-a-service tool offers a native integration to connect with Vertica.
Amplitude's End Points
Amplitude Insights and Analytics for Web and App Developers
Track every detail of user activity to derive deep, Sactionable insights that help you improve your websites, apps, and product offerings. Amplitude analyzes user engagement actions to reveal which features your customers use most, what elements are causing problems, who is using your apps, how they're using them, and more. This provides the data your development team needs to make informed changes and updates. Explore the minutia of individual user actions, and search for specific or generic lists to track event streams. With the deep insights from Amplitude, you'll discover how to give users more of what they want, and less of what they don't, while attracting more customers and boosting long-term user retention.
Amplitude Behavioral Cohorts
Define customized user groups according to their behaviors, actions, event streams, user characteristics, and other properties. Then view statistics for specific cohorts and user categories with visually stunning graphs related to sales funnels, user retention, and event segmentation.
Amplitude User Retention Analytics
Explore statistics that show how often users come back to your app or website following specific events and actions. Track the frequency with which a specific user performed a specific action. This will help you understand what features and elements keep users coming back, and which features promote engagement and long-term retention. Define threshold benchmarks that promote long-term retention to grow your apps and websites.
Amplitude Advanced Search Capabilities
Amplitude saves all dashboards, charts, cohorts, and notebooks as searchable objects. This gives you a big-picture view of how team members are using Amplitude. Team leaders can use the search drawer filter options to browse existing dashboards and other metrics to understand the insights and metrics their team members are developing and working with.
Amplitude Dashboard Features
Save multiple visualizations, graphs, and reports in a single page view instead of creating each report individually. Amplitude lets you merge cross-project charts within the same dashboard to facilitate side-by-side comparisons. Dashboards also feature a sidebar for easy access to custom reports.
Amplitude Slack Integration
Amplitude's ready-made Slack integration features allow you to share insights with your team faster and easier. Links to cohorts, charts, and dashboards automatically appear as stunning visual previews when you paste them into the Slack messaging app.
See What Integrate.io Can Do For You
Free 7-day trial. Easy setup. Cancel any time.
Popular Articles
Integrate Your Data Today!
Free 7-day trial. Easy setup. Cancel any time.