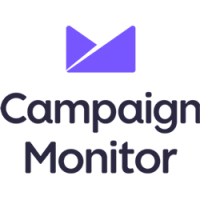 Integrate Vertica Analytics Platform with Campaign Monitor
Integrate Vertica Analytics Platform with Campaign Monitor Today
Free 14-day trial. Easy setup.
Cancel any time.
About Vertica Analytics Platform
Vertica Analytics Platform is a data warehouse management system optimized for large-scale, rapidly-growing datasets. By using a column-oriented architecture (instead of row-oriented), Vertica can offer high-speed query performance for your business intelligence, machine learning, and other query-intensive systems. Vertica is compatible with a variety of cloud data warehouse servers such as Google Cloud Platform, Amazon Elastic Compute Cloud, Microsoft Azure, and on-premises. The platform also offers its "Eon Mode," which achieves optimum performance by separating computational processes from storage processes. Eon Mode is available when hosting the platform on AWS or when using Pure Storage Flashblade on-premises. Vertica is an open-source product that is free to use up to certain data limitations.
About Campaign Monitor
With its suite of powerful, easy-to-use tools for branded email campaigns, Campaign Monitor includes a library of professionally-designed email templates and tools to create and deploy custom-tailored drip email marketing campaigns and abandoned cart messages. The platform also features tools to obtain better customer feedback, product reviews, and more.
Popular Use Cases
Bring all your Campaign Monitor data to Amazon Redshift
Load your Campaign Monitor data to Google BigQuery
ETL all your Campaign Monitor data to Snowflake
Move your Campaign Monitor data to MySQL
Integrate Vertica Analytics Platform With Campaign Monitor Today
Free 14-day trial. Easy setup.
Cancel any time.
Vertica Analytics Platform's End Points
Vertica Massively Parallel Processing (MPP)
Through its MPP architecture, Vertica distributes requests across different nodes. This brings the benefit of virtually unlimited linear scalability.
Vertica Column-Oriented Storage
Veritica's column-oriented storage architecture provides faster query performance when managing access to sequential records. This advantage also has the adverse effect of slowing down normal transactional queries like updates, deletes, and single record retrieval.
Vertica Workload Management Automation
With its workload management features, Vertica allows you to automate server recovery, data replication, storage optimization, and query performance tuning.
Vertica Machine Learning Capabilities
Vertica includes a number of machine learning features in-database. These include 'categorization, fitting, and prediction,' which bypasses down-sampling and data movement for faster processing speed. There are also algorithms for logistic regression, linear regression, Naive Bayes classification, k-means clustering, vector machine regression/classification, random forest decision trees, and more.
Vertica In-Built Analytics Features
Through its SQL-based interface, Vertica provides developers with a number of in-built data analytics features such as event-based windowing/sessionization, time-series gap filling, event series joins, pattern matching, geospatial analysis, and statistical computation.
Vertica SQL-Based Interface
Vertica's SQL based interface makes the platform easy to use for the widest range of developers.
Vertica Shared-Nothing Architecture
Vertica's shared-nothing architecture is a strategy that lowers system contention among shared resources. This offers the benefit of slowly lowering system performance when there is a hardware failure.
Vertica High Compression Features
Vertica batches updates to the main store. It also saves columns of homogenous data types in the same place. This helps Vertica achieve high compression for greater processing speeds.
Vertica Kafka and Spark Integrations
Vertica features native integrations for a variety of large-volume data tools. For example, Vertica includes a native integration for Apache Spark, which is a general-purpose distributed data processing engine. It also includes an integration for Apache Kafka, which is a messaging system for large-volume stream processing, metrics collection/monitoring, website activity tracking, log aggregation, data ingestion, and real-time analytics.
Vertica Cloud Platform Compatibility
Vertica runs on a variety of cloud-based platforms including Google Cloud Platform, Microsoft Azure, Amazon Elastic Compute Cloud, and on-premises. It can also run natively using Hadoop Nodes.
Vertica Programming Interface Compatibility
Vertica is compatible with the most popular programming interfaces such as OLEDB, ADO.NET, ODBC, and JDBC.
Vertica Third-Party Tool Compatibility
A large number of data visualization, business intelligence, and ETL (extract, transform, load) tools offer integrations for Vertica Analytics Platform. For example, Integrate.io's ETL-as-a-service tool offers a native integration to connect with Vertica.
Campaign Monitor's End Points
Campaign Monitor Email Templates
Campaign Monitor's library of professionally-designed email templates is one of the platform's most popular features. The platform includes approximately 50 templates, which might not be as many as competing solutions, but the quality of the templates tends to be more aesthetically pleasing and professional in appearance than those offered by Aweber, Mailchimp, and other platforms. The email templates are also responsive and adjust seamlessly to whatever size display you're viewing them on.
Campaign Monitor Data Import Compatibilities
Campaign Monitor offers compatibility to easily import information from all of the most common database formats such as XLS, XLSX, TXT, CSV, vCard, ZIP, RAR, and 7X. Simply copy-paste the file contents into Campaign Monitor, and Campaign Monitor separates the data into the appropriate fields, which you can remap or rename as appropriate.
Campaign Monitor Data Segmentation
Unlike most email marketing platforms, Campaign Monitor allows you to send emails to more than one marketing list or segment at once. The solution also lets you exclude specific lists or segments from certain email campaigns.
Campaign Monitor Subscriber Journeys
Campaign Monitor includes tools to send email 'subscriber journeys' or 'autoresponders' that start sending a series of timed emails as soon as someone joins your email list.
Campaign Monitor Email Marketing Automation
In addition to basic email autoresponder tools, Campaign Monitor allows you to program specific marketing triggers that automate the sending of different types of emails based on user actions. For example, you can program emails to go out based on the links a website visitor clicks, the products a customer purchases, or the webpages a user visits. Campaign Monitor includes an easy-to-use programming interface with yes-no conditions to plan the exact circumstances that trigger emails to send to subscribers.
Campaign Monitor Analytics and Statistics
Campaign Monitor offers high-level statistics on clickthroughs, unsubscribes, and email open rates. It also lets you zoom in on specific user information to determine whether individual subscribers opened or ignored emails, or clicked certain links. It even tells you where and when they did these actions. Lastly, with Campaign Monitor, it's easy to export analytics reports in PDF format to share with clients or team members.
Integrate Vertica Analytics Platform With Campaign Monitor Today
Free 14-day trial. Easy setup.
Cancel any time.
Popular Articles
Integrate Vertica Analytics Platform With Campaign Monitor Today
Free 14-day trial. Easy setup.
Cancel any time.