Connect Vertica Analytics Platform
to Salesforce
+
About
Vertica Analytics Platform
Vertica Analytics Platform is a data warehouse management system optimized for large-scale, rapidly-growing datasets. By using a column-oriented architecture (instead of row-oriented), Vertica can offer high-speed query performance for your business intelligence, machine learning, and other query-intensive systems. Vertica is compatible with a variety of cloud data warehouse servers such as Google Cloud Platform, Amazon Elastic Compute Cloud, Microsoft Azure, and on-premises. The platform also offers its "Eon Mode," which achieves optimum performance by separating computational processes from storage processes. Eon Mode is available when hosting the platform on AWS or when using Pure Storage Flashblade on-premises. Vertica is an open-source product that is free to use up to certain data limitations.
Popular
Use Cases
Bring all your Salesforce data to Amazon Redshift
Load your Salesforce data to Google BigQuery
ETL all your Salesforce data to Snowflake
Move your Salesforce data to MySQL
Vertica Analytics Platform's
End Points
Vertica Massively Parallel Processing (MPP)
Through its MPP architecture, Vertica distributes requests across different nodes. This brings the benefit of virtually unlimited linear scalability.
Vertica Column-Oriented Storage
Veritica's column-oriented storage architecture provides faster query performance when managing access to sequential records. This advantage also has the adverse effect of slowing down normal transactional queries like updates, deletes, and single record retrieval.
Vertica Workload Management Automation
With its workload management features, Vertica allows you to automate server recovery, data replication, storage optimization, and query performance tuning.
Vertica Machine Learning Capabilities
Vertica includes a number of machine learning features in-database. These include 'categorization, fitting, and prediction,' which bypasses down-sampling and data movement for faster processing speed. There are also algorithms for logistic regression, linear regression, Naive Bayes classification, k-means clustering, vector machine regression/classification, random forest decision trees, and more.
Vertica In-Built Analytics Features
Through its SQL-based interface, Vertica provides developers with a number of in-built data analytics features such as event-based windowing/sessionization, time-series gap filling, event series joins, pattern matching, geospatial analysis, and statistical computation.
Vertica SQL-Based Interface
Vertica's SQL based interface makes the platform easy to use for the widest range of developers.
Vertica Shared-Nothing Architecture
Vertica's shared-nothing architecture is a strategy that lowers system contention among shared resources. This offers the benefit of slowly lowering system performance when there is a hardware failure.
Vertica High Compression Features
Vertica batches updates to the main store. It also saves columns of homogenous data types in the same place. This helps Vertica achieve high compression for greater processing speeds.
Vertica Kafka and Spark Integrations
Vertica features native integrations for a variety of large-volume data tools. For example, Vertica includes a native integration for Apache Spark, which is a general-purpose distributed data processing engine. It also includes an integration for Apache Kafka, which is a messaging system for large-volume stream processing, metrics collection/monitoring, website activity tracking, log aggregation, data ingestion, and real-time analytics.
Vertica Cloud Platform Compatibility
Vertica runs on a variety of cloud-based platforms including Google Cloud Platform, Microsoft Azure, Amazon Elastic Compute Cloud, and on-premises. It can also run natively using Hadoop Nodes.
Vertica Programming Interface Compatibility
Vertica is compatible with the most popular programming interfaces such as OLEDB, ADO.NET, ODBC, and JDBC.
Vertica Third-Party Tool Compatibility
A large number of data visualization, business intelligence, and ETL (extract, transform, load) tools offer integrations for Vertica Analytics Platform. For example, Integrate.io's ETL-as-a-service tool offers a native integration to connect with Vertica.
Salesforce's
End Points
Table of Contents
Connect Salesforce for a single source of truth
Migrate your Salesforce data in minutes
Integrate.io has the Salesforce integrations you need
How Integrate.io customers grow faster with Salesforce data connectors
Get started analyzing your Salesforce data
Why choose Integrate.io for your Salesforce integration?
Explore our Salesforce ETL resources
Connect Salesforce for a single source of truth
Salesforce Marketing Cloud lets your business send targeted messages to your prospects and personalize them with specific details to help boost engagement and perception. However, to accomplish these tasks, your Salesforce account needs a wealth of data about your customers.
Likewise, the Salesforce Sales Cloud allows your sales team to take action at precisely the right moment using AI-powered prompts. Yet, it's impossible for anyone to know the right moment to act unless you've historical trends and patterns to pull from.
Salesforce is innovative and powerful, but its functionality is only made possible with accurate, up-to-the-minute data, and that's where Integrate.io comes in. With Integrate.io, you can improve your email marketing campaigns, landing pages, segmentation strategies, and more by enriching your Salesforce account with all the data it needs.
Integrate.io makes it easy to:
Send data into Salesforce from your customer support, sales, and order fulfillment tools.
Pull data out of Salesforce for use in your business intelligence dashboards and other apps.
Create a two-way data stream to ensure your business always has a consistent and cohesive big-picture view across all of its apps.
Salesforce holds invaluable business data, but do you have a plan for using it across your other tools?
Integrate.io
can help you make the most of it.
Try it
today with a 14-day free trial.
Migrate your Salesforce data in minutes
As a marketing platform, Salesforce is simply unmatched. However, your Marketing Cloud account is only as good as the customer data you feed into it. With a Salesforce Marketing Cloud integration from Integrate.io, your team can be confident that there are no gaps in your databases — and you won't have to worry about time-consuming coding.
Integrate.io offers Salesforce data migration. Our native integration with Salesforce ensures speed, reliability, and security, allowing your business to stay on top of its digital marketing goals while optimizing its databases for activities like marketing automation.
With Integrate.io, you can:
Use our low-code, drag-and-drop interface to configure your Salesforce integration in mere minutes.
Easily feed data into Salesforce (like your Salesforce CRM) from anywhere or pull data out into other tools, like your cloud data warehouse.
Connect your tech stack with hundreds of other apps using pre-built connectors that require little to no coding.
Integrate.io
offers robust ETL capabilities for Salesforce and countless apps, but did you know that we also offer ELT tools? Set up your
ELT free trial
and complimentary prep meeting to learn more.
Integrate.io has the Salesforce Integrations You Need
Integrate.io makes it easy for Salesforce data migration letting you freely move data between apps, giving your team a consistent view of the most up-to-the-minute information, even as you process data in real-time. Some of the most popular use cases for our integrations include:
Want to explore all of the integrations we offer?
See for yourself
with a 14-day free trial!
How Integrate.io Customers Grow Faster with Salesforce Data Connectors
If you haven't yet integrated Salesforce with the rest of your tech stack, your most important data is stuck in a silo. Analyzing the droves of data you have about your leads, customers, and deals means migrating data out of Salesforce and into connected databases where you can make the most of it.

Integrate.io can help you migrate Salesforce data out of your silo so that you can strengthen your analytics, enrich your business intelligence dashboards, and get more out of the critical insights that lay hidden in your Salesforce account.


Get started analyzing your Salesforce data
You may already be using Salesforce integrations to send data into your Salesforce account, but what about getting data from tools that don't directly integrate with Salesforce? More importantly, what about pulling all your priceless data out of Salesforce so you can use it elsewhere?

Integrate.io makes it easy to condense your company's countless data streams into a single source of truth by providing a simplified extract, transform, load (ETL) pipeline. In a matter of minutes, you can get Salesforce connected to your stack. That means having peace of mind of knowing that data is flowing seamlessly between all of your apps, exactly when and where you need it the most.


Why choose Integrate.io for your Salesforce integration?
Integrate.io makes resource-intensive data integration a thing of the past. With an advanced, user-friendly platform and countless integrations and connectors, Integrate.io provides a turnkey solution for managing your ETL pipeline.
Using Integrate.io, your business can unlock:
A simplified ETL pipeline that scales with your business.
A helpful support team and troubleshooting guides.
Hundreds of integrations with your favorite apps.
Are you ready to do more with your business's data?
Integrate.io
can help you eliminate siloes and use your data effectively across your favorite apps.
Try it for yourself
with our 14-day free trial and see the difference data can make.
Explore our Salesforce ETL resources
Check out our latest Salesforce-related articles:
See similar data sources:
Integrate Vertica Analytics Platform
With Salesforce Today
The no-code pipeline platform for
your entire data journey
TRY IT FREE FOR 14-DAYS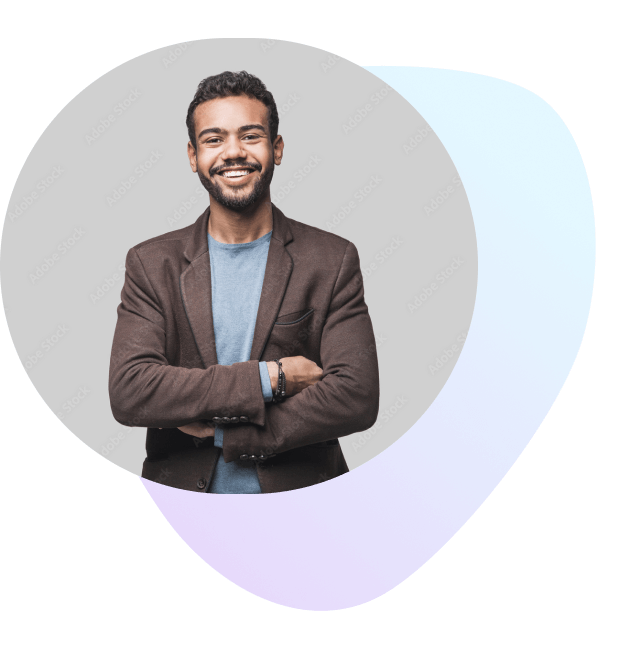 Get Started On Your

Data Integration Today
Powers your company decision making
and operational systems with our one-stop
ETL and data integration platforms
TRY IT FREE FOR 14-DAYS