Connect Vertica Analytics Platform
to HubSpot
+
About
Vertica Analytics Platform
Vertica Analytics Platform is a data warehouse management system optimized for large-scale, rapidly-growing datasets. By using a column-oriented architecture (instead of row-oriented), Vertica can offer high-speed query performance for your business intelligence, machine learning, and other query-intensive systems. Vertica is compatible with a variety of cloud data warehouse servers such as Google Cloud Platform, Amazon Elastic Compute Cloud, Microsoft Azure, and on-premises. The platform also offers its "Eon Mode," which achieves optimum performance by separating computational processes from storage processes. Eon Mode is available when hosting the platform on AWS or when using Pure Storage Flashblade on-premises. Vertica is an open-source product that is free to use up to certain data limitations.
About
HubSpot
Because HubSpot manages so many aspects of business, there's plenty of data just waiting to be collated, integrated, and mined for valuable profit-boosting insights. Integrate.io makes HubSpot integration simple.
Popular
Use Cases
Bring all your HubSpot data to Amazon Redshift
Load your HubSpot data to Google BigQuery
ETL all your HubSpot data to Snowflake
Move your HubSpot data to MySQL
Vertica Analytics Platform's
End Points
Vertica Massively Parallel Processing (MPP)
Through its MPP architecture, Vertica distributes requests across different nodes. This brings the benefit of virtually unlimited linear scalability.
Vertica Column-Oriented Storage
Veritica's column-oriented storage architecture provides faster query performance when managing access to sequential records. This advantage also has the adverse effect of slowing down normal transactional queries like updates, deletes, and single record retrieval.
Vertica Workload Management Automation
With its workload management features, Vertica allows you to automate server recovery, data replication, storage optimization, and query performance tuning.
Vertica Machine Learning Capabilities
Vertica includes a number of machine learning features in-database. These include 'categorization, fitting, and prediction,' which bypasses down-sampling and data movement for faster processing speed. There are also algorithms for logistic regression, linear regression, Naive Bayes classification, k-means clustering, vector machine regression/classification, random forest decision trees, and more.
Vertica In-Built Analytics Features
Through its SQL-based interface, Vertica provides developers with a number of in-built data analytics features such as event-based windowing/sessionization, time-series gap filling, event series joins, pattern matching, geospatial analysis, and statistical computation.
Vertica SQL-Based Interface
Vertica's SQL based interface makes the platform easy to use for the widest range of developers.
Vertica Shared-Nothing Architecture
Vertica's shared-nothing architecture is a strategy that lowers system contention among shared resources. This offers the benefit of slowly lowering system performance when there is a hardware failure.
Vertica High Compression Features
Vertica batches updates to the main store. It also saves columns of homogenous data types in the same place. This helps Vertica achieve high compression for greater processing speeds.
Vertica Kafka and Spark Integrations
Vertica features native integrations for a variety of large-volume data tools. For example, Vertica includes a native integration for Apache Spark, which is a general-purpose distributed data processing engine. It also includes an integration for Apache Kafka, which is a messaging system for large-volume stream processing, metrics collection/monitoring, website activity tracking, log aggregation, data ingestion, and real-time analytics.
Vertica Cloud Platform Compatibility
Vertica runs on a variety of cloud-based platforms including Google Cloud Platform, Microsoft Azure, Amazon Elastic Compute Cloud, and on-premises. It can also run natively using Hadoop Nodes.
Vertica Programming Interface Compatibility
Vertica is compatible with the most popular programming interfaces such as OLEDB, ADO.NET, ODBC, and JDBC.
Vertica Third-Party Tool Compatibility
A large number of data visualization, business intelligence, and ETL (extract, transform, load) tools offer integrations for Vertica Analytics Platform. For example, Integrate.io's ETL-as-a-service tool offers a native integration to connect with Vertica.
HubSpot's
End Points
Table of Contents:
Connect your HubSpot data for actionable business insights
Move your HubSpot data to any destination in minutes
Integrate.io has the HubSpot data integrations you need
How Integrate.io customers power growth via HubSpot integration
Start analyzing your HubSpot data in minutes
Why choose Integrate.io for your HubSpot data integration?
Explore our HubSpot data integration resources
Connect your HubSpot data for actionable business insights
Your business intelligence (BI) tools are only as effective as the data you feed into them via your data warehouse or data lake.
HubSpot
holds information ranging from customer communications and invoices to SEO strategies, potentially making it a primary source of game-changing data.
Using Integrate.io's ETL platform offers the following benefits:
High levels of data security for the most secure transformations
Specialization in Amazon Redshift and Snowflake data warehouse solutions
World-class, award-winning customer support and online resources
HubSpot integration via data integration platforms uses various methods, including ELT (extract, load, transform), also called CDC (change data capture), to load HubSpot data directly into your data repository for easy access.
Move your HubSpot data to any destination in minutes
It's easy and quick to access all your HubSpot data, from Eventbrite ticket sales for your latest digital seminar to metrics like contact form submission rates. Save time by connecting via ETL and automating regular, scheduled checks for any changes to the historical data.
Never again get your customer contact details wrong thanks to real-time updates.
Vastly reduce the need for manual data entry, which cuts down on instances of human error.
Keep your finger firmly on the pulse of which marketing and content campaigns are working best for your business.
You can even use the data from other sources to update your CRM, keeping all your business systems cohesive and consistent.
Integrate.io has the HubSpot data integrations you need
HubSpot generates so much vital business data, and it relies on accurate data to be an effective CRM tool. HubSpot also provides a range of marketing tools, including SEO strategy, email marketing, blogging, and a whole suite of analytics for every part of the system you use.
Combining your platforms, social media, and CRM data within a single destination like a data warehouse or data lake allows you to gain greater insights into what drives your business growth.
Integrate.io can connect to many big-name data warehouses. View available integrations for Integrate.io here and speak to our team if there's a connection you don't see. You can create even more connections via API management and creation services.
How Integrate.io customers power growth via HubSpot integration
HubSpot is a vital part of the tech stack for many businesses. Even in isolation, it provides so many benefits, empowering organizations to improve customer relationships and hone their entire communications strategies. When you extract the data from HubSpot and combine it with insights from other data sources, your business growth potential increases exponentially.
For example, you can:
Find out which landing pages across your websites get the most traffic.
Let your sales team know which products have been discussed most in customer contact forms and why.
Use HubSpot to manage your email marketing campaigns; then put the results of those side by side with your social media campaigns to compare the impact of both.
Create a HubSpot form to collect data from your leads, and add that data to a database of all your customer feedback.
Discover which of your webinars had the most engagement, and use the information to inform new leads about your best services.
Additionally, you can combine your HubSpot contact records with click-through rates on WordPress to explore just how your customers are engaging with you so you can create meaningful follow-ups that drive more revenue. HubSpot integration has so many use cases that power growth for businesses.
Start analyzing your HubSpot data in minutes
Use your HubSpot account details and your Integrate.io
authentication permissions
to start creating data pipelines with very little effort. The low-code system allows you to easily create connections to a variety of data sources, including your HubSpot CRM.
Follow the instructions for ETL connections, or use the provided ETL template. Just know that ELT and ETL are not interchangeable. ELT has the advantage in that it only does a single historical data load, and after that only brings across changed data, reducing the strain on your internal systems. Automation of workflows allows you to check for changes regularly as needed.
It's also possible to use the ETL (extract, transform, load, a different data integration process) templates provided by Integrate.io to build a data pipeline that formats data before delivering it to your data warehouse.
Why choose Integrate.io for your HubSpot data integration?
Connect to the data sources that matter to you and your business via a fast and intuitive CDC tool — and explore integrations like
Mailchimp
,
YouTube
, and more to see all your information in the same destination.
Why not streamline your processes and improve the customer experience with HubSpot data integration from Integrate.io's innovative platform?
Schedule an intro call
today to learn about our functionality and pricing.
Explore our HubSpot data integration resources
Integrate.io provides award-winning support, FAQs, and blogs on a range of data integration topics, including HubSpot.
Check out our latest HubSpot-related articles:
See similar data sources:
Salesforce: Salesforce is an alternative CRM popular with many businesses
Amazon Redshift: Amazon Redshift is a popular cloud-based data warehouse from AWS.
Heroku Postgress: Heroku Postgress is a scalable and open-source database solution.
Integrate Vertica Analytics Platform
With HubSpot Today
The no-code pipeline platform for
your entire data journey
TRY IT FREE FOR 14-DAYS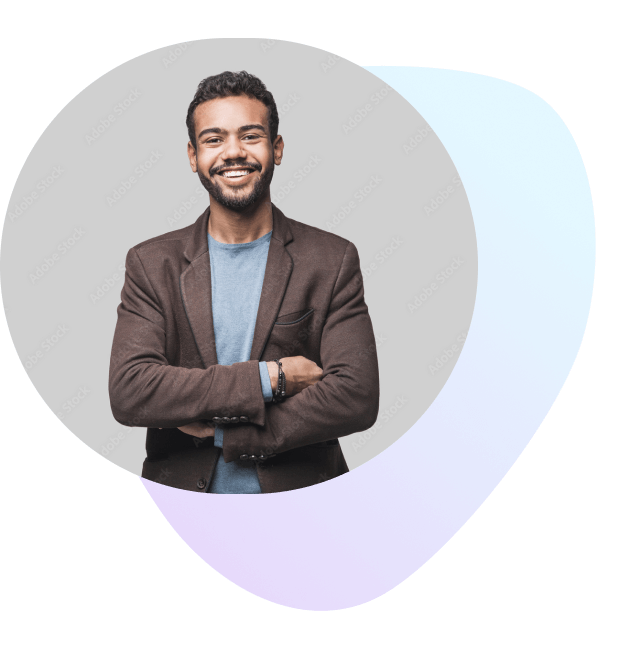 Get Started On Your

Data Integration Today
Powers your company decision making
and operational systems with our one-stop
ETL and data integration platforms
TRY IT FREE FOR 14-DAYS