Connect Vertica Analytics Platform
to PostgreSQL
+
About
Vertica Analytics Platform
Vertica Analytics Platform is a data warehouse management system optimized for large-scale, rapidly-growing datasets. By using a column-oriented architecture (instead of row-oriented), Vertica can offer high-speed query performance for your business intelligence, machine learning, and other query-intensive systems. Vertica is compatible with a variety of cloud data warehouse servers such as Google Cloud Platform, Amazon Elastic Compute Cloud, Microsoft Azure, and on-premises. The platform also offers its "Eon Mode," which achieves optimum performance by separating computational processes from storage processes. Eon Mode is available when hosting the platform on AWS or when using Pure Storage Flashblade on-premises. Vertica is an open-source product that is free to use up to certain data limitations.
About
PostgreSQL
PostgreSQL is an open-source object-relational database system that serves as a primary data store and a data warehouse. You can transfer data from disparate sources to PostgreSQL for performance, storage, and analytical purposes.
Vertica Analytics Platform's
End Points
Vertica Massively Parallel Processing (MPP)
Through its MPP architecture, Vertica distributes requests across different nodes. This brings the benefit of virtually unlimited linear scalability.
Vertica Column-Oriented Storage
Veritica's column-oriented storage architecture provides faster query performance when managing access to sequential records. This advantage also has the adverse effect of slowing down normal transactional queries like updates, deletes, and single record retrieval.
Vertica Workload Management Automation
With its workload management features, Vertica allows you to automate server recovery, data replication, storage optimization, and query performance tuning.
Vertica Machine Learning Capabilities
Vertica includes a number of machine learning features in-database. These include 'categorization, fitting, and prediction,' which bypasses down-sampling and data movement for faster processing speed. There are also algorithms for logistic regression, linear regression, Naive Bayes classification, k-means clustering, vector machine regression/classification, random forest decision trees, and more.
Vertica In-Built Analytics Features
Through its SQL-based interface, Vertica provides developers with a number of in-built data analytics features such as event-based windowing/sessionization, time-series gap filling, event series joins, pattern matching, geospatial analysis, and statistical computation.
Vertica SQL-Based Interface
Vertica's SQL based interface makes the platform easy to use for the widest range of developers.
Vertica Shared-Nothing Architecture
Vertica's shared-nothing architecture is a strategy that lowers system contention among shared resources. This offers the benefit of slowly lowering system performance when there is a hardware failure.
Vertica High Compression Features
Vertica batches updates to the main store. It also saves columns of homogenous data types in the same place. This helps Vertica achieve high compression for greater processing speeds.
Vertica Kafka and Spark Integrations
Vertica features native integrations for a variety of large-volume data tools. For example, Vertica includes a native integration for Apache Spark, which is a general-purpose distributed data processing engine. It also includes an integration for Apache Kafka, which is a messaging system for large-volume stream processing, metrics collection/monitoring, website activity tracking, log aggregation, data ingestion, and real-time analytics.
Vertica Cloud Platform Compatibility
Vertica runs on a variety of cloud-based platforms including Google Cloud Platform, Microsoft Azure, Amazon Elastic Compute Cloud, and on-premises. It can also run natively using Hadoop Nodes.
Vertica Programming Interface Compatibility
Vertica is compatible with the most popular programming interfaces such as OLEDB, ADO.NET, ODBC, and JDBC.
Vertica Third-Party Tool Compatibility
A large number of data visualization, business intelligence, and ETL (extract, transform, load) tools offer integrations for Vertica Analytics Platform. For example, Integrate.io's ETL-as-a-service tool offers a native integration to connect with Vertica.
PostgreSQL's
End Points
Table of Contents
Connect Data Sources to PostgreSQL for a single source of truth
ETL data to PostgreSQL in minutes
Integrate.io has the PostgreSQL data integrations you need
How Integrate.io customers power growth with its PostgreSQL connector
Get started moving data in minutes
Why choose Integrate.io for Postgres data integration?
Get started on PostgreSQL data integration
Explore our PostgreSQL ETL resources
Check out our latest PostgreSQL-related articles
See similar data sources
Connect Data Sources to PostgreSQL for a single source of truth
PostgreSQL can become the single source of truth for marketing data in your organization, allowing you to benefit from its storage, analytical, and open-source capabilities. Integrate.io moves data from isolated sources and legacy systems to PostgreSQL via its bi-directional ETL connector.
ETL data from multiple sources to PostgreSQL for a single data reference point. These sources include SaaS tools, social media tools, customer relationship management (CRM) systems, and other platforms used in marketing.
After moving marketing data to PostgreSQL, you can visualize that data in business intelligence (BI) tools such as Tableau and Looker.
View metrics and key performance indicators on dashboards, reports, heat maps, and other data visualizations to learn more about customers, campaigns, and marketing processes.
ETL might require knowledge of schemas, templates, authentication, JSON, SSL, permissions, and other complex tasks. Integrate.io simplifies these tasks with its range of connectors that automate the ETL process and remove the need to hire expensive data engineers. The result? Streamlined data integration!
Schedule an intro call
to learn how Integrate.io can benefit marketers.
ETL data to PostgreSQL in minutes
ETLing data from sources to PostgreSQL is one of the most popular data integration use cases for this object-relational database. Integrate.io's PostgreSQL connection can ETL data in as little as a few minutes, speeding up delivery and allowing your team to focus on tasks other than data integration.
Integrate.io extracts data from supported data sources and places that data into a staging area.
The no-code data pipeline platform transforms the data into the correct format for PostgreSQL and improves data quality and compliance. Now you can adhere to data governance legislation like CCPA and GDPR.
Integrate.io loads the data into PostgreSQL, providing you with a single source of truth. Run that data through BI tools and generate intelligence about your business for better decision-making.
Alternatively, you can ETL data from PostgreSQL to a supported destination like Amazon Redshift and generate even more value from your organization's data. Integrate.io's bi-directional connector can pull data from this object-relational database and help you reach your data integration goals.
Set up an ETL trial meeting
and learn more about the business value of PostgreSQL integration!
Integrate.io has the PostgreSQL data integrations you need
Use Integrate.io's connector to collect data from sources and load it inside PostgreSQL. You can benefit from the database's high availability, data mining capabilities, SQL querying features, and business intelligence credentials.
Examples of Integrate.io PostgreSQL data integrations
View more PostgreSQL integrations on Integrate.io.
Integrate.io ETLs data to/from PostgreSQL on your terms.
Try Integrate.io yourself
for 14 days, and learn more about the benefits of PostgreSQL data integration for your business.
How Integrate.io customers power growth with its PostgreSQL connector
Integrate.io's customers receive multiple benefits when integrating data with PostgreSQL:
Integrate.io's PostgreSQL connector prepares and manages data sets, streamlining workflows and freeing up resources for busy data teams.
This connector removes data silos by moving information from locations to PostgreSQL and providing a 360-degree overview of business data.
Integrate.io improves compliance with data governance frameworks when moving data between sources and PostgreSQL. Customers can avoid expensive penalties for non-adherence to legislation like GDPR.
Integrate.io's point-and-click drag-and-drop interface makes data integration easy for customers.
Get started moving data in minutes
Your ETL journey starts by entering a few details in a simple form and
talking to an expert
at Integrate.io about your data integration use case. You can then integrate data sources with PostgreSQL and generate powerful business intelligence that benefits your entire team.
Why choose Integrate.io for Postgres data integration?
Customer support

Data integration doesn't have to be challenging. Talk to an Integrate.io team member by phone, email, or chat when troubleshooting an issue or learning a new feature. You can also access online resources such as tutorials, docs, and FAQ pages.

Change data capture

Integrate.io performs super-fast change data capture (CDC), allowing you to identify changes in your PostgreSQL database in real or near-real time. Take action when those changes impact your business.

Remove the hard work

Integrate.io handles all the heavy lifting of data integration for you. Pre-built connectors quickly push data into a destination like PostgreSQL, saving you time and money.

Personalized Solutions

Integrate.io understands that every PostgreSQL data integration project is unique. Get customized solutions for your use case!

Choose the data integration notifications you need

Ensure your data team only receives critical updates during data integration projects by customizing Integrate.io alerts the way you like.

Data security

Data security is critical for all businesses. Integrate.io provides constant verification, data encryption, and other benefits for safeguarding your most sensitive data.

REST API connector

Create your own data connector if you don't see a connection on Integrate.io. You can pull data from any data source with a REST API via the platform's REST API connector.

Pre-built connectors

Revolutionize data integration and management in your organization by connecting data between sources and destinations. Integrate.io has connections for Salesforce, Amazon Redshift (AWS), Snowflake, Google Analytics, Google BigQuery, Oracle, Azure Synapse Analytics, Facebook, Instagram, and more.


Get started on PostgreSQL data integration
It's time to integrate data sources with PostgreSQL! Integrate.io's data connector transforms data management and kick-starts your PostgreSQL integration journey. Sign up for an
ETL trial set-up meeting
!
Explore our PostgreSQL ETL resources
Here are some additional resources for PostgreSQL data integration:


Check out our latest PostgreSQL-related articles
See similar data sources
Integrate Vertica Analytics Platform
With PostgreSQL Today
The no-code pipeline platform for
your entire data journey
TRY IT FREE FOR 14-DAYS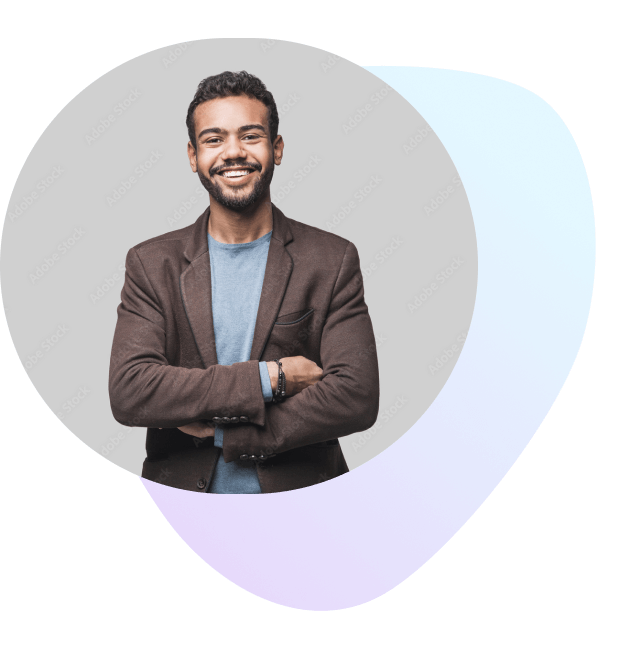 Get Started On Your

Data Integration Today
Powers your company decision making
and operational systems with our one-stop
ETL and data integration platforms
TRY IT FREE FOR 14-DAYS