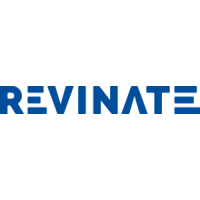 Integrate Vertica Analytics Platform with Revinate
Integrate Vertica Analytics Platform with Revinate Today
Free 7-day trial. Easy setup. Cancel any time.
About Vertica Analytics Platform
Vertica Analytics Platform is a data warehouse management system optimized for large-scale, rapidly-growing datasets. By using a column-oriented architecture (instead of row-oriented), Vertica can offer high-speed query performance for your business intelligence, machine learning, and other query-intensive systems. Vertica is compatible with a variety of cloud data warehouse servers such as Google Cloud Platform, Amazon Elastic Compute Cloud, Microsoft Azure, and on-premises. The platform also offers its "Eon Mode," which achieves optimum performance by separating computational processes from storage processes. Eon Mode is available when hosting the platform on AWS or when using Pure Storage Flashblade on-premises. Vertica is an open-source product that is free to use up to certain data limitations.
About Revinate
Revinate's Guest Data Platform includes a suite of products and tools to support the automation of marketing and reputation management activities in the hotel and hospitality industry. These include Revinate Marketing, Revinate Hotel CRM, and Revinate Guest Feedback.
Popular Use Cases
Bring all your Revinate data to Amazon Redshift
Load your Revinate data to Google BigQuery
ETL all your Revinate data to Snowflake
Move your Revinate data to MySQL
Integrate Vertica Analytics Platform With Revinate Today
Free 7-day trial. Easy setup. Cancel any time.
Vertica Analytics Platform's End Points
Vertica Massively Parallel Processing (MPP)
Through its MPP architecture, Vertica distributes requests across different nodes. This brings the benefit of virtually unlimited linear scalability.
Vertica Column-Oriented Storage
Veritica's column-oriented storage architecture provides faster query performance when managing access to sequential records. This advantage also has the adverse effect of slowing down normal transactional queries like updates, deletes, and single record retrieval.
Vertica Workload Management Automation
With its workload management features, Vertica allows you to automate server recovery, data replication, storage optimization, and query performance tuning.
Vertica Machine Learning Capabilities
Vertica includes a number of machine learning features in-database. These include 'categorization, fitting, and prediction,' which bypasses down-sampling and data movement for faster processing speed. There are also algorithms for logistic regression, linear regression, Naive Bayes classification, k-means clustering, vector machine regression/classification, random forest decision trees, and more.
Vertica In-Built Analytics Features
Through its SQL-based interface, Vertica provides developers with a number of in-built data analytics features such as event-based windowing/sessionization, time-series gap filling, event series joins, pattern matching, geospatial analysis, and statistical computation.
Vertica SQL-Based Interface
Vertica's SQL based interface makes the platform easy to use for the widest range of developers.
Vertica Shared-Nothing Architecture
Vertica's shared-nothing architecture is a strategy that lowers system contention among shared resources. This offers the benefit of slowly lowering system performance when there is a hardware failure.
Vertica High Compression Features
Vertica batches updates to the main store. It also saves columns of homogenous data types in the same place. This helps Vertica achieve high compression for greater processing speeds.
Vertica Kafka and Spark Integrations
Vertica features native integrations for a variety of large-volume data tools. For example, Vertica includes a native integration for Apache Spark, which is a general-purpose distributed data processing engine. It also includes an integration for Apache Kafka, which is a messaging system for large-volume stream processing, metrics collection/monitoring, website activity tracking, log aggregation, data ingestion, and real-time analytics.
Vertica Cloud Platform Compatibility
Vertica runs on a variety of cloud-based platforms including Google Cloud Platform, Microsoft Azure, Amazon Elastic Compute Cloud, and on-premises. It can also run natively using Hadoop Nodes.
Vertica Programming Interface Compatibility
Vertica is compatible with the most popular programming interfaces such as OLEDB, ADO.NET, ODBC, and JDBC.
Vertica Third-Party Tool Compatibility
A large number of data visualization, business intelligence, and ETL (extract, transform, load) tools offer integrations for Vertica Analytics Platform. For example, Integrate.io's ETL-as-a-service tool offers a native integration to connect with Vertica.
Revinate's End Points
Revinate Marketing
Revinate Marketing includes drag-and-drop, no-code tools to help you establish better relationships with guests through beautiful, responsive email marketing campaigns. The platform's email marketing tools facilitate the creation and sending of relevant, personalized electronic communications that stand out in your hotel guest's busy email inboxes.
Revinate Email Marketing Design and Automation
Revinate's no-code interface empowers non-tech-savvy users to create automated lifecycle email drip campaigns. The platform allows you to quickly build and send emails that notify guests of hotel discounts, promotions, and special offers. You can also personalize your email campaigns through triggered automation, dynamic content, segmentation, and merge tags.
Revinate Marketing Analytics
Revinate Marketing also includes powerful analytics tools to provide the actionable insights you need to understand what's working and boost conversion rates. Perform A/B testing on your subject lines, copy, offers, and calls to action to identify what produces the highest chance of conversion. Monitor and benchmark the results of your campaigns, see where guests are clicking, and understand guest behavior in response to your marketing through easy-to-understand, real-time reports.
Revinate Hotel CRM
Revinate Hotel CRM supports the building of better guest relationships through Rich Guest Profiles. Rich Guest Profiles centralize the data you have for guests, allowing you to integrate multiple sources of information into a single hotel CRM system for a high-level view of all guest data. Pull and integrate information directly from your property management system (PMS), so you can see all information related to each guest, including guest stay history, guest survey results, loyalty scores, campaign engagement, total lifetime value, and other valuable statistics.
Revinate Hotel CRM Insights
Revinate Hotel CRM pulls insights from your Rich Guest Profiles to create Custom Arrival Reports. These provide your team with detailed information to surprise and delight arriving visitors. The platform's Database Insights tools offer real-time reports that show your top booking channels, most profitable geographies, and new business opportunities.
Revinate Hotel CRM Integrations
Integration with over 75 PMS systems means you'll be able to pull data from most property management systems for the best insights possible.
Revinate Guest Feedback
Revinate Guest Feedback consolidates and reports on data from guest surveys and reputation management, so you have the actionable data you need to improve your guest experiences and online rankings. Guest Feedback tools help you manage your reputation by allowing you to respond to negative and positive guest reviews — on Booking.com, Google, TripAdvisor, and other sites — from a single interface. The platform includes a ticketing system so you can communicate hotel service-related problems to the relevant staff or department for the swiftest resolution possible. Revinate Guest Feedback also lets you manage all of your hotel's social media accounts from one place.
Revinate Multi-Hotel Analytics and Reporting
Revinate Multi-Hotel Analytics and Reporting features allow you to (1) scale your marketing and reputation management activities and (2) derive analytical insights for all your hotel locations. By providing a holistic view of all data related to multiple PMSs, CRMs, hotels, and guest record systems, you identify the best ways to improve guest satisfaction across all of your departments and hotel locations.
See What Integrate.io Can Do For You
Free 7-day trial. Easy setup. Cancel any time.
Popular Articles
Integrate Your Data Today!
Free 7-day trial. Easy setup. Cancel any time.